David brings to the board the experience of numerous leadership roles in the charitable sector including CEO of the United Way of Canada, founding CEO of the Canadian Olympic Foundation, founding CEO of the Canadian Medical Foundation, President of the United Church of Canada Foundation, Executive Officer Philanthropy of the United Church of Canada, Senior Advisor to the University Laval Foundation and Regional Director of the Heart and Stroke Foundation.
As a volunteer, David has served on numerous national and provincial boards and most recently as a board member of the Pembina Institute in Alberta and of Food Banks Canada.
David has a Masters in Management Degree in the McGill McConnel National Voluntary Sector Leaders Program from McGill University and a Bachelors in Science in Psychology from McMaster University.
Treasurer, Chair Of The Finance & Audit Committee
Tony is a former Senior Partner with KPMG with 42 years of experience providing Audit, Risk and Governance knowledge and services to Senior Executives and Directors for many organizations and industries. Tony is recognized as a good communicator and facilitator able to increase organizational awareness and commitment to Governance and Risk with Executive Management, CEOs, and Directors.
Tony is currently on the board of the Humber River Hospital Foundation, having served until recently as Chair of the Governance and Risk Committee, a member of the Audit and Finance Committee, and presently the Marketing Committee. Tony is also on the board of Ontario Shores Centre for Mental Health, where he is a member of the Finance and Quality Committee and on the Board of the Institute of Internal Auditors (IIA) and is focused on creating greater awareness and understanding of Governance.
Tony has led or assisted executives and boards with the evaluation and enhancement of governance, risk management, and internal controls associated with Financial, Information Technology, Regulatory, and Operational activities or functional areas. Areas of experience that are relevant and top of mind for boards include large IT projects and initiatives, IT Cyber Risk and System Access Security, IT Governance and Performance, Data Governance and Privacy, Business Continuity, Disaster Recovery and Crisis Management, and Enterprise Risk.
Prior to joining KPMG, Tony spent 17 years in industry for Maple Leaf Food and St. Lawrence Cement in various Financial and Accounting positions. Tony attended Toronto Metropolitan University and is a CGA-CPA as well as a member of the Institute of Corporate Directors (ICD) and an accredited ICD.D.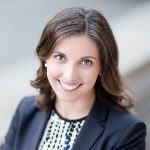 Vice Chair, Chair of the Nomination and Governance Committee
Up until 2021, Clare was V.P. Sustainable Building Solutions at EllisDon, a world-leading construction and building services company. Clare has significant experience advising international clients on large-scale, complex projects in the energy, transport, telecommunications, health and education sectors.
Prior to joining EllisDon, Clare held positions in the Energy and Infrastructure teams at Investec Bank in Toronto and PricewaterhouseCoopers in London, England. In 2015, Clare was nominated for the Canadian Women in Infrastructure Emerging Leader Award.
Clare also has experience working in international development having held positions at the Aga Khan Foundation and the African Development Bank. During this time, Clare focused on developing programs and financial tools to support the growth of small and medium-sized enterprises.
Clare has a Masters Degree in Economics from the University of British Columbia and an undergraduate degree in Applied Economics from Queen's University. Clare is currently on a career break focusing on family and spending time with her young daughter.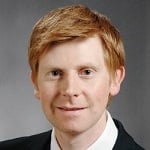 Craig is currently Vice President & Director at TD Asset Management where he is responsible for originating and structuring infrastructure private debt investments. Previously, he was co-head of Investec's North American Infrastructure team and advised successful proponents on infrastructure projects across Canada. He has led on ten other major projects for many of the leading global clients in the sector, raising over $2 billion in committed finance in the process.
Craig brings more than 16 years of project finance experience in North America and Europe and an extensive network of North American and global project sponsors to his role on the CFTC Board of Directors. Craig is keen to apply his professional skills to support children's welfare and help them achieve the best possible foundation to live healthy, happy lives.
Craig obtained an MA (Cantab), Natural Sciences, and is a Chartered Accountant and member of the Institute of Chartered Accountants of England & Wales.
Elizabeth Dyke has been a health and social development consultant since 2008, working in Canada and internationally with governments, NGOs, universities, and private organizations. Her consulting work includes evaluation, research, writing/medical writing, strategic development, capacity development, policy analysis, knowledge translation/synthesis, and facilitation.
Prior to becoming a consultant, Elizabeth held a number of senior executive roles in not-for-profit and public service, including Director of the Canadian Population Health Initiative of the Canadian Institute for Health Information and Director of the Health Charities Council of Canada (a membership-based organization of 53 national health charities). Elizabeth has a Master of Arts in Sociology from Dalhousie University, and a PhD in Population Health from University of Ottawa.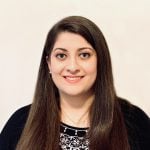 Nadia is the Senior Manager of Major Gifts at the Aga Khan Museum. She collaborates with philanthropists who seek to propel the Museum's mission forward and promote diversity and pluralism through the arts. Nadia has 10 years of experience in the non-profit sector, focused on revenue generation and developing strategic partnerships to drive social impact.
Connecting with people, and developing long-term relationships is something she enjoys both in her personal and professional life. Her previous experiences include working in organizations focused on international development and social innovation.
Having lived in over 11 cities in 8 countries, Nadia has always been drawn to understanding the social, economic and historical systems that perpetuate inequality in local and global contexts. This inspired her to pursue an undergraduate degree in Global Development from Queen's University, and a Masters in Development Studies from SOAS, University of London.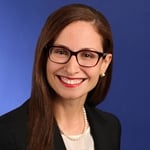 Reema is a Partner in KPMG's Risk Consulting practice. She has over fifteen years of experience providing assurance and advisory services to clients in the financial services industry, with a focus on the banking and asset management sectors. Reema led audit engagements on many high profile clients including audit committee communications. She developed and led financial control testing programs, assisted with complex accounting standards' implementation projects, and independent reviews of the governance, accounting standards and controls frameworks of oversight functions. Reema continues to help her clients navigate their governance and risk management journeys in the current heightened regulatory environment and increasing demands by stakeholders in the financial services sector.
Reema is a CPA, CA and has earned her Bachelor of Arts-Honours and Masters of Accounting from the University of Waterloo. She is a member of the Board of Directors and Treasurer of Macaulay Child Development Centre. She enjoys travelling with her husband to explore different cultures and while in Toronto she practices yoga, Pilates and stand-up paddles through the summer months. Reema believes that investing in our children's education, well-being and the sustainability of their communities builds the foundation for success in the future.
Marion is an award-winning senior communications executive with international experience in both the corporate and consulting sectors, enjoying a particular focus on stakeholder relations and strategic communications. Previously, as President of GCI Canada, a member company of WPP, the world's chief communications services group, she provided advice to some of the globe's largest companies. She was most proud of GCI being recognized as one of the "Greater Toronto Top 100 Employers" for several years.
Marion holds a MBA from the Joseph L. Rotman School of Management, University of Toronto, and a Bachelor of Public Relations with Distinction from Mount Saint Vincent University. She is a member of the Institute of Corporate Directors and holds her ICD.D. certification. Marion is also a graduate of the Rotman "Judy Project" for women executive leaders and a member of the International Women's Forum (IWF). She currently chairs the IWF national communications committee.
Sharon Pel is a corporate director and was Senior Vice President, Group Head of Legal and Business Affairs and Corporate Secretary of TMX Group Limited until 2015. At TMX Group, she was responsible for advising the TMX Group board and executive management on all aspects of its governance, operations and legal and regulatory affairs. Prior to that, she was a partner at Torys LLP, where she advised clients on a wide variety of legal issues including cross-border mergers, corporate finance and securities transactions, acquisitions and divestitures. Sharon provides consulting services through her firm, Inglewood Advisory Services. She is the immediate past Chair of OPTrust, the administrator of the OPSEU Pension Plan — a defined benefit plan with over 100,000 members and retirees. Sharon was a member of the board and of the Nomination and Governance committee of IPL Plastics Inc., until it was taken private.
Sharon holds an Honours Bachelor of Arts from the University of Toronto and a LL.B from the University of Ottawa. She is Member of the Law Society of Ontario and holds the ICD.D designation. Sharon brings her legal and business expertise, plus a strong commitment to children's and women's issues, to her role.
Tim is Partner, Deal Advisory, KPMG Canada and National Leader of Operations M&A, where he leads Canada's largest Integration and Separation practice with a team of 15 dedicated specialists.
He has worked on over 100 integrations and separations over the last 13 years and also conducted research into mergers and acquisitions that was published in the Financial Times. Tim has a B.Sc. from the University of Strathclyde, UK and is an Associate (ACMA) of the Chartered Institute of Management Accountants in the UK.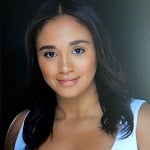 Steph Wiafe (she/her/hers) is a public health professional, whose work specializes in community health, communicable diseases, and health justice amongst oppressed and socially excluded folx. Her approach to the work is intersectional and centers the living and lived experiences of people.
As a descendant of the Asante tribe, she is a racialized settler on the stolen and unceded homelands of the xʷməθkʷəy̓əm (Musqueam), Skwxwú7mesh (Squamish), and səl̓ílwətaʔɬ (Tsleil-Waututh) peoples. Her work is grounded in solidarity with Indigenous communities across so-called Canada to decolonize, Indigenize, and return to Indigenous sovereignty.
During her Bachelor of Interdisciplinary Health Sciences from the University of Ottawa, she became passionate about addressing the intersectionality of health disparities among excluded groups, which inspired her research during her Master of Public Health Degree from Queen's University. Through her work with BIPOCQT+ communities around the world, in addressing systemic health disparities, mobilizing grassroots movements, challenging the status quo of white supremacy in health and social systems, and advocating for community-centered fundraising in the non-profit sector, she has cultivated a career dedicated to decolonization and justice.
In her spare time, Steph loves to cook. She loves fresh produce markets, where she can search for in-season ingredients and dream up recipes.
FINANCE & AUDIT
The Finance and Audit Committee (FAC) guides, reviews and oversees the annual operating plan and budget; monitors organizational performance; reviews and recommends investment policy; assesses overall financial risk and oversees risk mitigation strategies and internal controls.
The FAC also recommends the external auditor and reviews and recommends approval of the audited statements by the Board.
NOMINATION & GOVERNANCE
The Nomination and Governance Committee (NGC) oversees the Board's overall approach to governance including director nominations and the size, composition and structure of the Board and its committees. It documents directors' skills and experience and recruits to address any gaps.
The NGC is also responsible for Board orientation and continuing education to ensure that directors are prepared and capable of assuming their governance and fiduciary responsibilities.