ETHIOPIA
Chronically drought-prone, Ethiopia's agricultural productivity is compromised by the impacts of climate change and poverty, leaving many Ethiopians food insecure. We support climate-smart agriculture and better access to education for children, women and men.
---
Read more
FOOD INSECURITY
Ethiopia is one of the most food-insecure countries in the world with nearly half the population undernourished. The country's smallholder farmers - responsible for 85% of Ethiopia's total production - are themselves among the most impoverished.
URBAN POVERTY
Even in the capital Addis Ababa, there are large pockets of poverty and little in the way of a social safety net for families who are vulnerable. Women and children bear the brunt of this poverty and its results: lack of access to food, water, shelter, and income.

EDUCATION INEQUALITIES
Just 38% of girls and young women age 15 to 24 in Ethiopia are literate, and girls continue to face barriers to finishing primary education. While education is state-supported, the additional costs to attend school are often out of reach for Ethiopian parents.
AGRICULTURAL TRAINING
CFTC supports improved agricultural practices that lead to better income, greater dietary diversity, and overall economic and health improvement. Supports include direct services such as seeds, tools and training for smallholder farmers to boost agricultural opportunities and yields, as well as agricultural microfinance initiatives.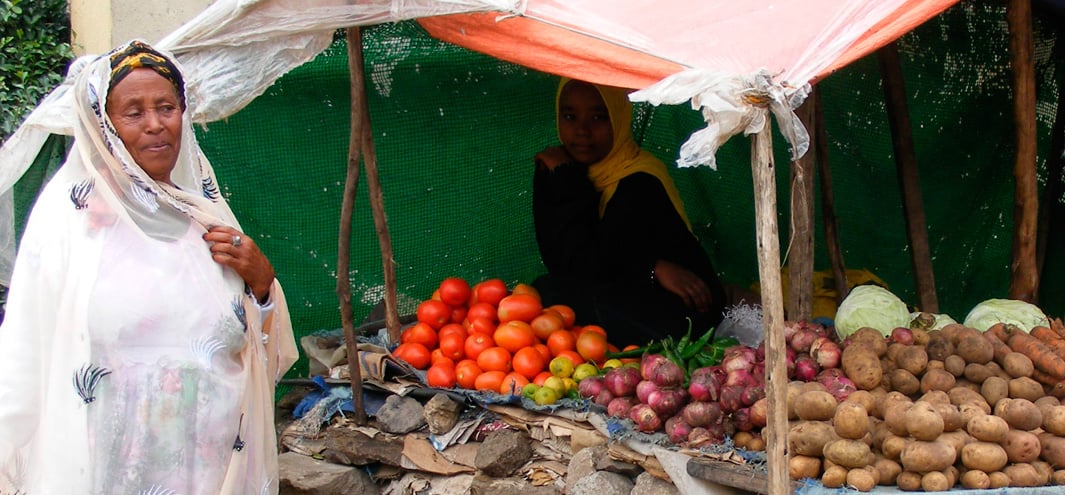 SELF-HELP GROUPS
CFTC supports Self-Help Groups – income-generation or microfinance programs that provide basic business skills and start-up loans for agricultural or petty trade, as well as credit and savings training. Women, in particular, are empowered and able to contribute to their families' and communities' well-being in significant ways, which has led many out of poverty and continues to help many more.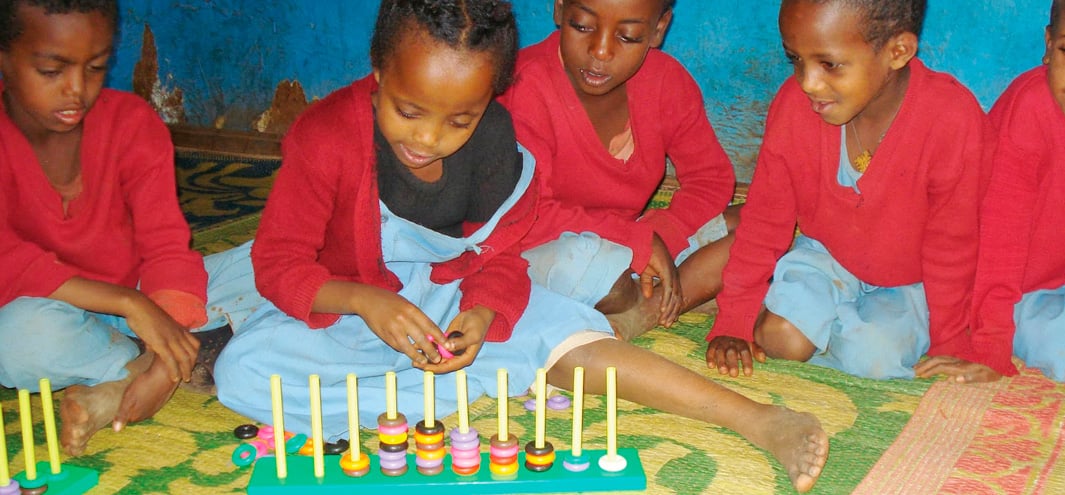 EARLY CHILDHOOD CARE & EDUCATION
Early childhood care and education (ECCE) centres boost children's physical, cognitive and social development before they enter primary school. ECCE enables parents to work and older siblings to attend school. Children who attend preschool tend to be more ready for primary school, perform better once there and are less likely to drop out than their peers.
ALTERNATIVE BASIC EDUCATION
CFTC's Ethiopian partners support Alternative Basic Education (ABE) to supplement state-funded education by providing infrastructure, teacher training, and school materials to disadvantaged children in areas under-served by formal schools. We also provide nutrition, school supplies and classroom materials through ABEs and ECCEs supported by local partners.
MILEAR
The Market-led Improved Livelihoods in Eastern Armhara Region (MILEAR) project (2012-2017) empowered people in Ethiopia's Eastern Amhara Region with agricultural training and inputs, tools and knowledge to increase crop yields and boost incomes. The project supported 40,000 people to: implement small-scale irrigation activities; take advantage of higher-value and drought-resistant crops; increase productivity from livestock; adopt new income-generating activities; and gain access to markets.
Generously funded by the Government of Canada. Read more about MILEAR.
More than 140 women and men farmers received training and agricultural inputs, including irrigation systems, to help them grow more food and survive drought conditions.
More than 30 self-help groups, with over 1,700 members, are generating income, learning credit and savings techniques and improving their families' lives.
9 out of 10 self-help group members are women.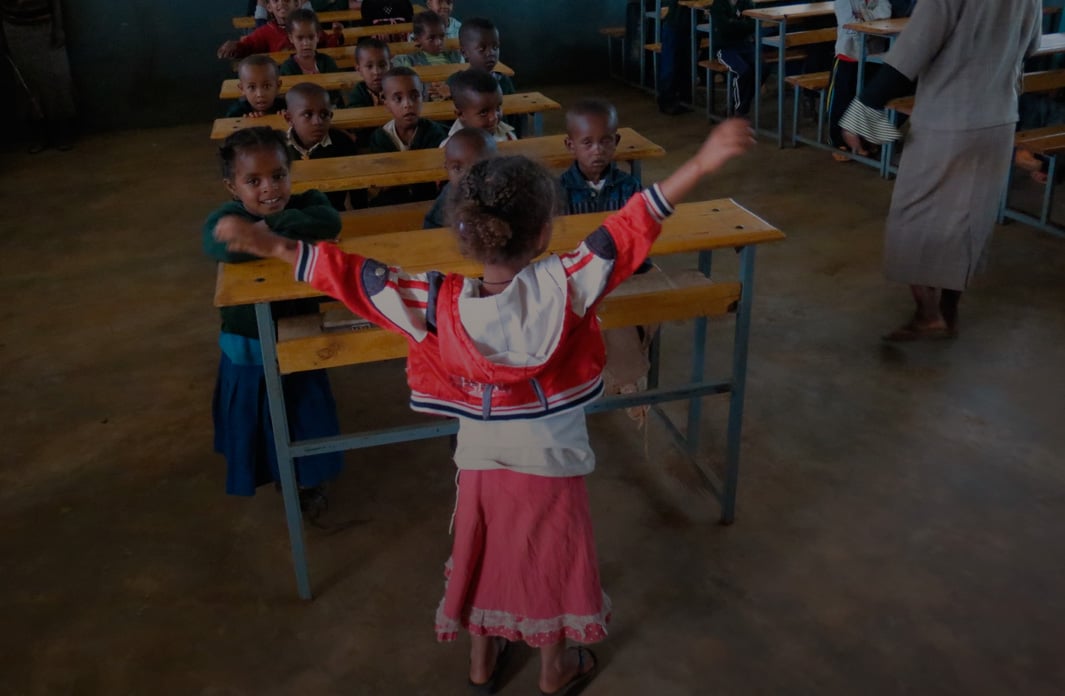 21 early childhood care and education centres are operating, providing 4,800+ children with safe spaces to learn and grow in their first six years.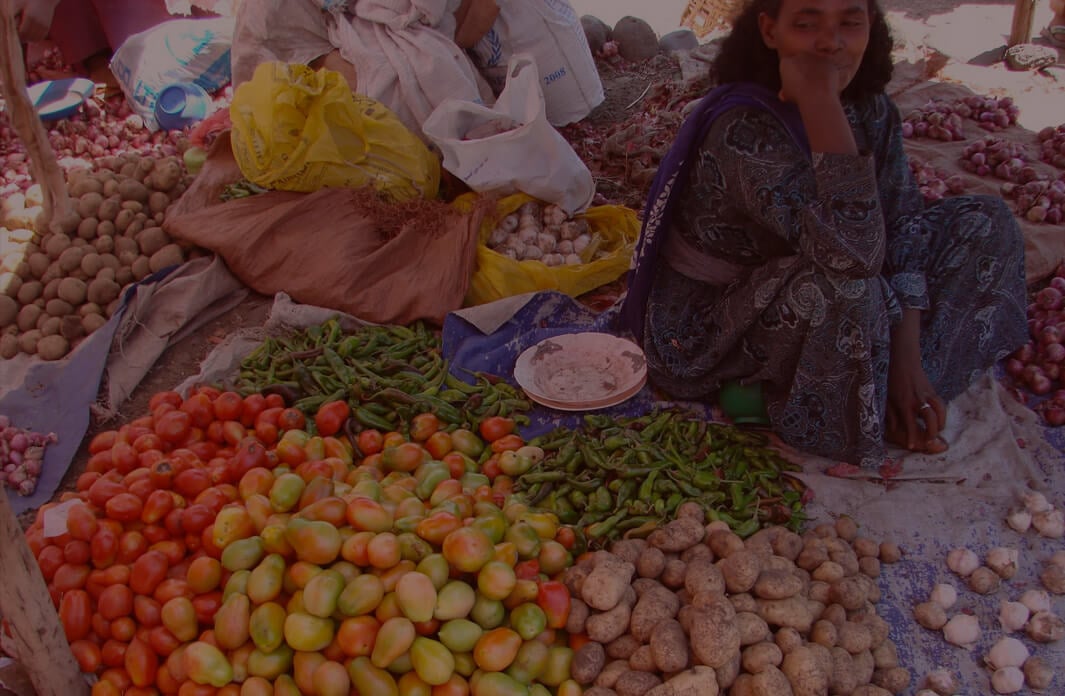 Market-led agriculture (growing what's in demand and gaining market access to sell it) is helping farmers double and triple their productivity and income.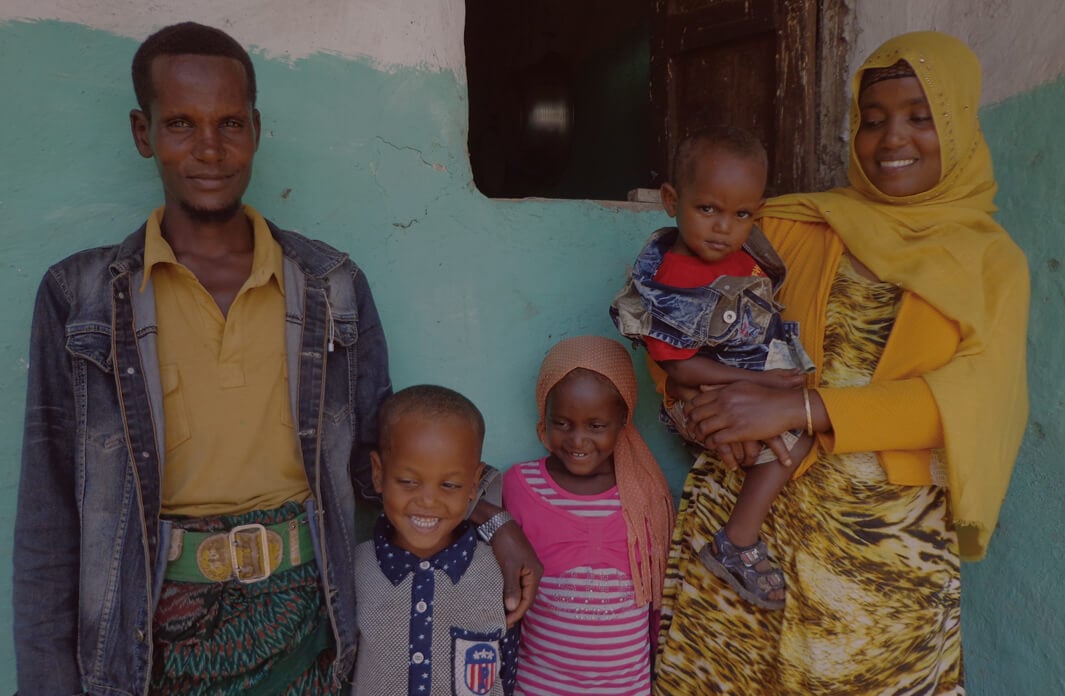 Gender equity training is making a huge difference in family life. Men are participating in household tasks enabling women to play a meaningful role in generating family income.
EMMANUEL DEVELOPMENT ASSOCIATION (EDA)
EDA aims to improve the socio-economic situation of children and youth among the most vulnerable and disadvantaged communities in Ethiopia. EDA employs an integrated urban and rural community development model, addressing pertinent social issues in these communities.
ORGANIZATION FOR CHILD DEVELOPMENT AND TRANSFORMATION (CHADET)
CHADET provides educational and healthcare support to orphans and vulnerable children, while sensitizing communities to issues of health, hygiene, sanitation and children's rights.
MISSION FOR COMMUNITY DEVELOPMENT PROGRAM (MCDP)
MCDP focuses on providing children with access to medical care; awareness creation training on life skills, reproductive health, gender based violence, personal and environmental sanitation; urban gardening and supply of seedlings; covering the costs of school uniforms and school supplies through integrated programs largely funded by child sponsorship.
| | |
| --- | --- |
| | Agricultural production – smallholder farmers can grow and earn more income from what they grow through climate-smart farming techniques. They also have access to high quality agricultural inputs, irrigation systems, and markets. |
| | Income generation – through both agricultural and alternative means – is supported through community-led programs, e.g. Self-Help Groups offered especially to women. |
| | Every member of the family can access educational opportunities, with progress towards better educational outcomes (attendance, retention and graduation), especially for girls. |
| | Early childhood care and education is available in more communities; teachers have adequate, relevant skills; gender-based violence and harmful traditional practices are removed as barriers to education for girls. |
Education is very important for me because it will help me get a good job. I want to be a doctor. My favourite part of going to school is learning and playing with my friends.Meheret, sponsored child in Ethiopia
How you can help
MAKE A DONATION
Make a single, monthly or in memoriam donation and help feed, educate and protect Ethiopian children.
View donation options
Sponsor an Ethiopian child for just $33/month. You'll be providing your sponsor child with all the basics they need to get a good education and grow up healthy.
Learn about sponsorship