Shine
Standing with women farmers to build women-led agribusiness.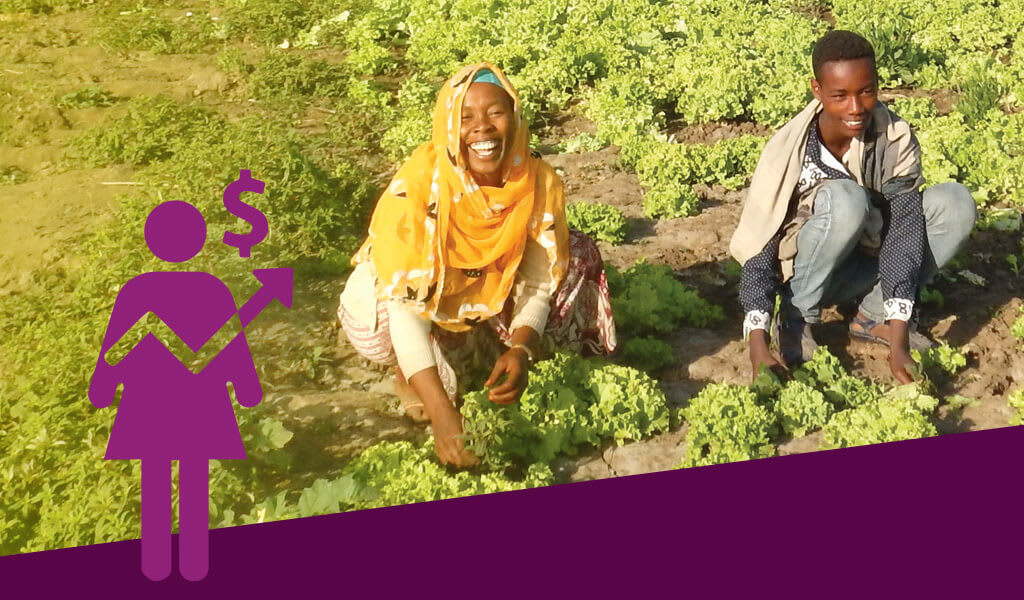 "The hope for my business will be to grow more and more."
- Berhane, Female Farmer, Ethiopia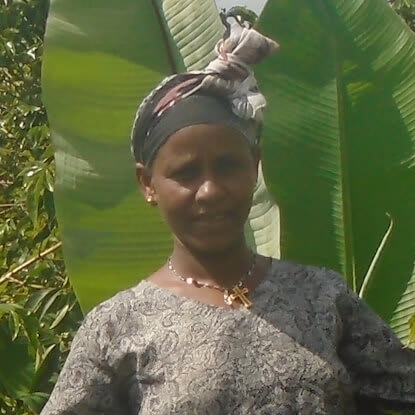 Women farmers in Ghana and Ethiopia who want to expand their businesses face many obstacles.
The majority of women farmers in rural areas of Ghana and Ethiopia are farming at a subsistence level, and are often prevented from expanding their farming operations due to gender discrimination.
Women in Ghana and Ethiopia are often prevented from owning land.
In Ethiopia, only 20% of agricultural landowners are women. In Ghana, women are 3x less likely to own agricultural land than men.

Women farmers earn less income, despite making up the majority of the workforce.
In Ghana, women comprise up to 70% of the agricultural labour force, and produce up to 70% of crops. Despite this they earn less than 10% of incomes in the agricultural sector.
Similarly, women make up 45% of the Ethiopian agricultural workforce, but 56% of them are unpaid.

Most female farmers can't access the credit, technology, farming inputs, training or markets needed to establish, maintain and grow their businesses.

Climate change disproportionately affects women and girls. Because women often farm small subsistence level crops, the soil erosion and crop loss from climate change means women farmers are hit harder economically than male counterparts.
Canadian Feed The Children is proud to announce a new partnership that will support the efforts of women farmers who want to grow their livelihoods - the SHINE project.
Donate Now
What is SHINE, and how will it make a difference?
SHINE (Sustainable Development, Human Rights, Inclusion and Equality) will empower women and girls to establish sustainable, female-led agriculture and agribusinesses in Ethiopia and Ghana over two years.
Communities will also begin to break down the gender discrimination that prevents women's participation in agriculture through gender-responsive project design. Here's how SHINE will make a difference.
WOMEN-LED FOOD PRODUCTION
SHINE will help women farmers boost food production through climate-resilient farming, natural pest control, new food preservation techniques, and access to effective food storage.
Women will boost their yields, earn a higher income, and make their families more food secure.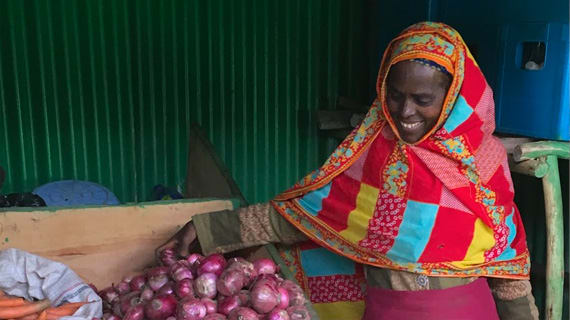 GENDER-RESPONSIVE AGRIBUSINESS INCUBATION
SHINE will provide gender-responsive business training for small-holder farmers through local incubation hubs.
This will give women farmers access to credit, land and market linkages, all while challenging harmful norms around women's role in agriculture and in community life.
SHINE aims to reach over 560,000 community members in Ethiopia and Ghana
Increase Yields
24,000 small-holder farmers in 21 communities will increase their yields and expand their farming businesses through SHINE, and boost food security for 560,000 community members. 70% of these farmers will be women.
Reduced Poverty
8,000 households will directly benefit from reduced poverty, more food security, and increased income.
Greater Food Security
Communities will be more food secure despite the challenges posed by climate change.
Improved Gender Equality
Women will have an enabling environment to succeed in agribusiness, improve their food security and increase their livelihoods.
Economic Security
Women will exercise more agency in household and community decision making, and improve their economic security.
A strong network of partners
Strong community partnership and intersectional cooperation is key to community-led change. SHINE is implemented in partnership with: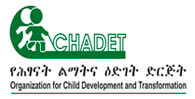 with the generous support of:
Program undertaken with the financial support of the Government of Canada provided through Global Affairs Canada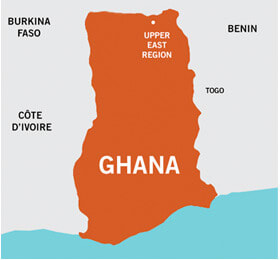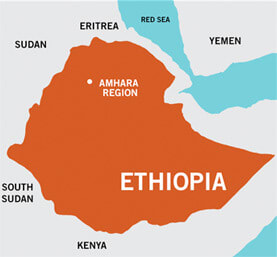 Stand with women farmers in Ethiopia and Ghana
You can help support strong food security for families in Ethiopia and Ghana. Give now to support community efforts like SHINE, and other food security projects supported by Canadian Feed The Children in Canada and around the world.
Donate Now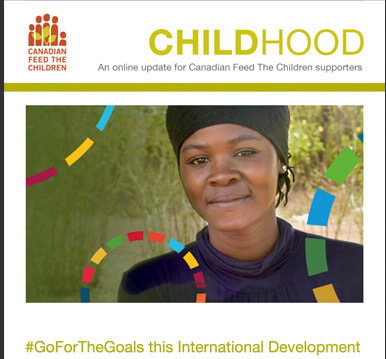 Email sign up
Get updates about the SHINE project plus other stories of impact in Canada and around the world delivered to your inbox.
Email sign-up
About Canadian Feed The Children
Canadian Feed The Children is an award-winning registered Canadian charity that envisions a world where children thrive free from hunger and poverty. We have been taking action against childhood hunger in Canada and around the world for over 35 years.
We have partnered with communities in Ghana and Ethiopia for over 20 years, taking a community-led, holistic approach to support communities as they achieve their own sustainable change for children.