Join the Leadership Supporter Community
Leadership donors have created a strong network of support and encouragement for children, families and communities. Learn more about how you can join this group of philanthropists and sustain our work.
Learn More
With an annual gift of $1,000 or more you'll become part of a global community tackling today's biggest problems: poverty, child hunger, food insecurity, climate action, gender equality and the right to decent income and livelihoods.
Here are some of the ways your investment can make a meaningful impact as we come together for a better future.

Food Security and Food Sovereignty in Indigenous Communities in Canada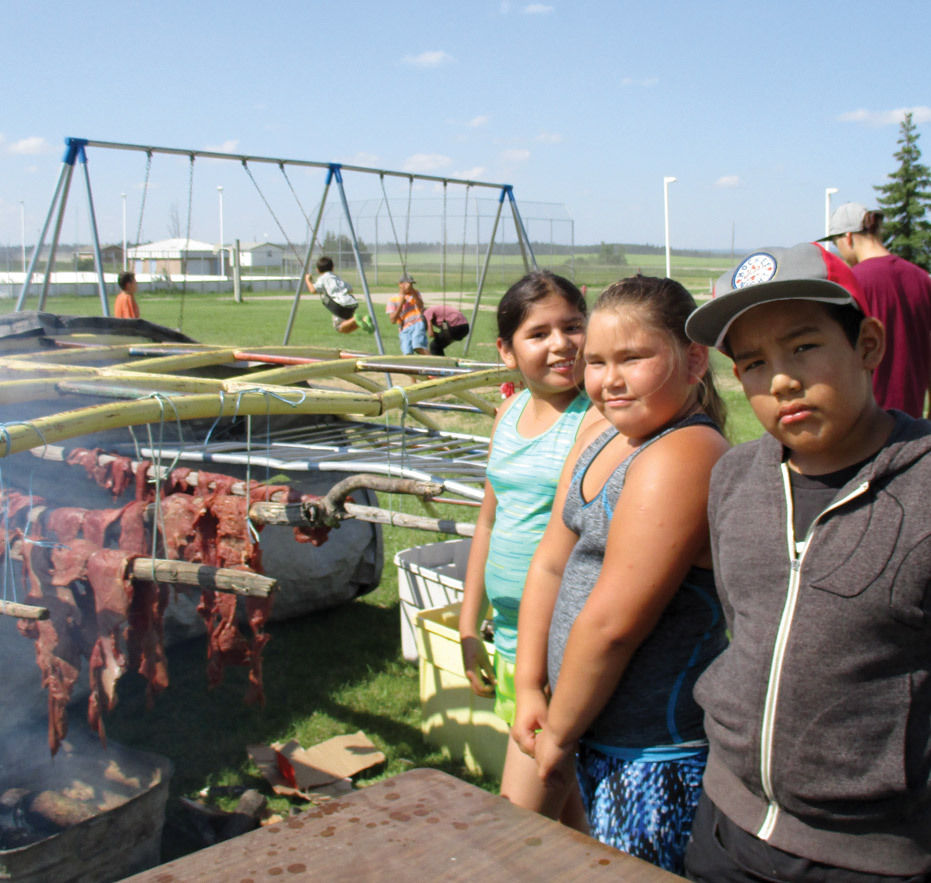 Many Indigenous communities are developing innovative, sustainable approaches to rebuild local food systems and become food secure.
Your leadership gift will promote the wellbeing of Indigenous children and youth through programs that reconnect communities to traditional food growing, gathering, preparation and consumption.
You'll help provide the urgent food relief that is essential to address immediate needs, especially during and in the recovery from COVID-19, and support school and community nutrition programs such as gardens and food pantries.
You'll also fund longer-term, sustainable programs such as land-based education, community engagement and knowledge-sharing initiatives that establish a foundation for sustainable food security and food sovereignty for Indigenous communities.
Walk beside Indigenous Peoples to ensure that no Indigenous child will ever grow up hungry.
Donate Today

The Indigenous Food Forest Initiative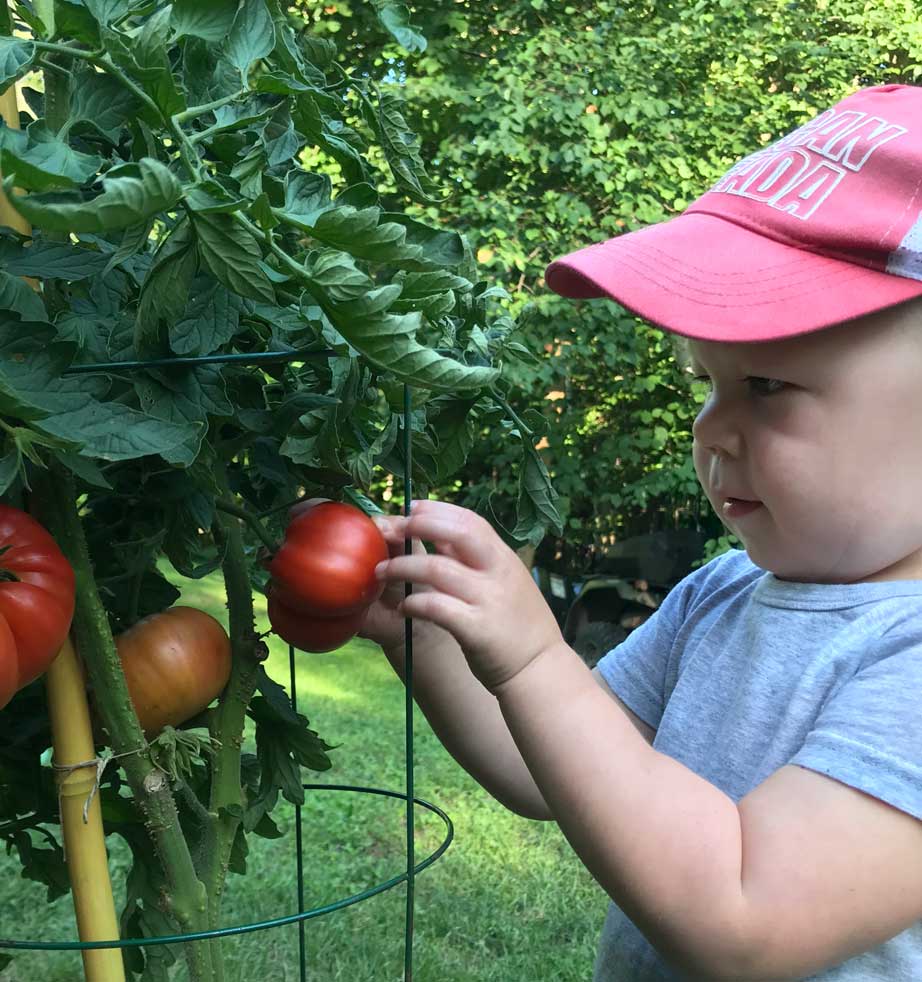 Building on the success of Muskeg Lake Cree Nation's food forest, your leadership gift will help establish 10 food forests in Indigenous communities in Canada by 2030.
Food forests are self-sustaining spaces modeled on natural woodland ecosystems. Trees, shrubs, perennials and annuals provide food, medicines and greenspace for humans and a habitat for insects and wild animals.
The targeted 10 communities will plan, plant and grow their own food forests and benefit from regular learning exchanges with Nations who have adopted the concept.
Your investment will provide a source of affordable, healthy food and reduce food insecurity for families in a growing number of Indigenous communities in Canada. The Food Forest Initiative is intended to advance a multi-Nation, Indigenous-led food security movement that can be replicated across more CFTC communities and across Canada.
Support the Indigenous food sovereignty movement and help improve food security for Indigenous families.
Donate Today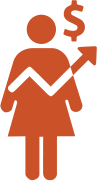 The Gender Equality & Livelihoods Initiative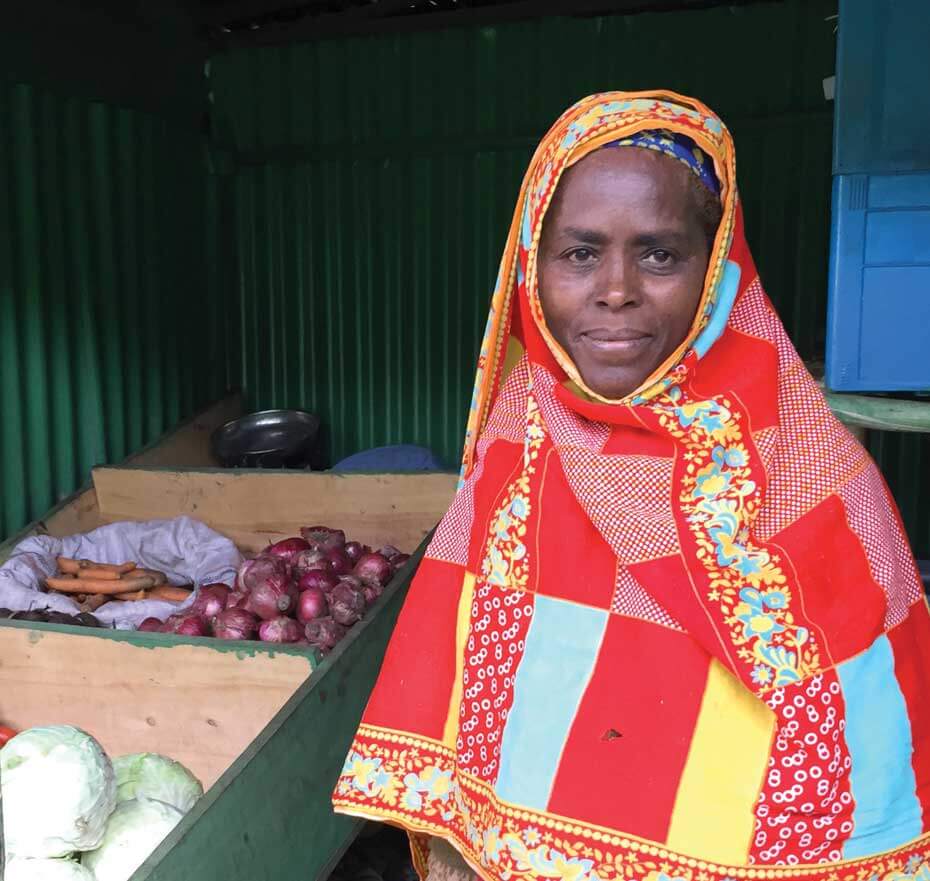 Gender inequality presents both a challenge and an opportunity for sustainable poverty alleviation.
In many countries that rely on smallholder farmers for food production and distribution, women make up the majority of the agricultural workforce but often earn less than 10% of farming sector income.
They are often shut out of decision-making and lack access to the tools, training and credit that would enable them to grow viable farm and off-farm businesses. Your leadership gift will be directed to programs that support women's and girls' empowerment as producers, income-generators and decision-makers.
You will help unleash the power and potential of women and girls to drive strong, sustainable economic growth for themselves, their families and their communities.

Healthy Children, Healthy Future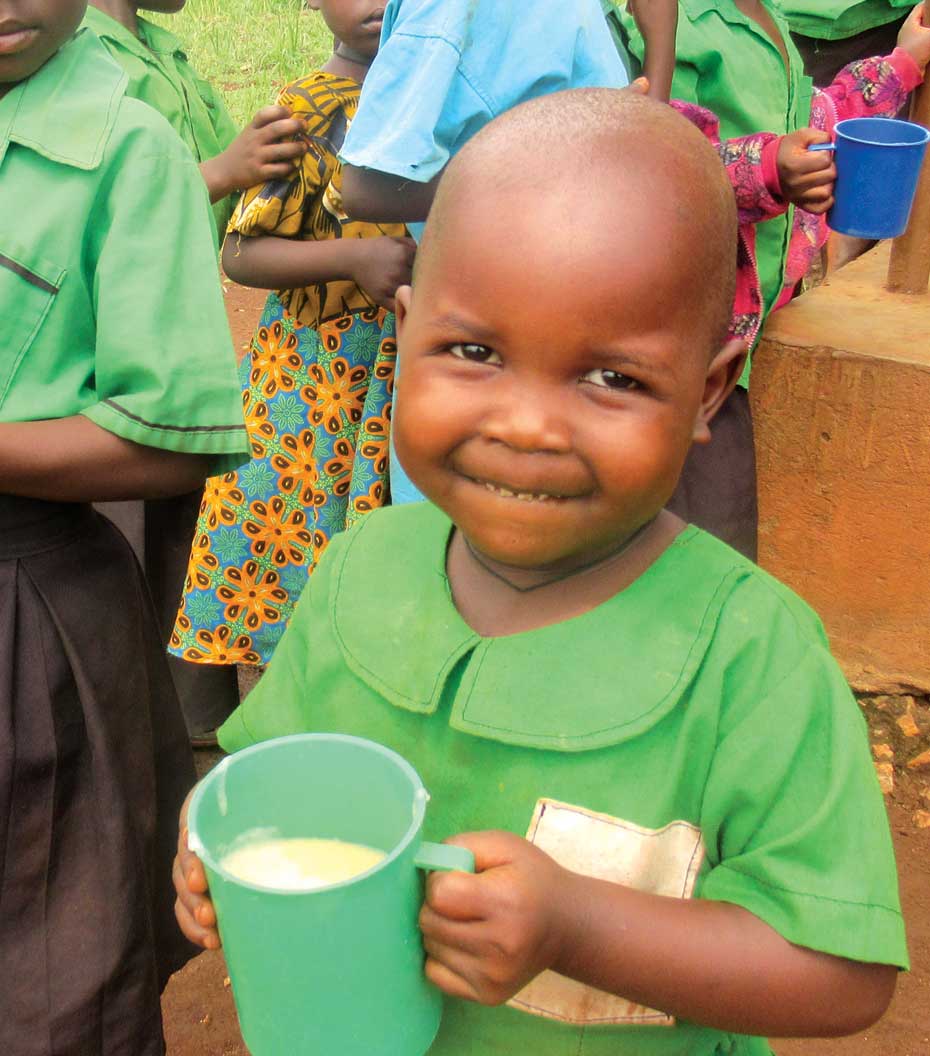 Good nutrition is the building block of a healthy childhood. Access to healthy, affordable food makes everything else possible: it reduces hunger, improves quality of life, drives better educational outcomes, and prevents illness and death.
But families living in poverty often cannot provide their children nutritious food every day or consistent access to education to break the generational cycle of poverty.
Your investment will support school food programs, home and school gardens, land-based education and in-school nutrition education. You'll also support agricultural livelihoods and income generation programs that pave a sustainable path out of poverty for families, offering them the help and hope they need to build a food-secure future for their children.
Stop the rise of malnutrition and food insecurity by tackling childhood hunger and poverty at its root.
Donate Today

The Food Systems Transformation Initiative 2030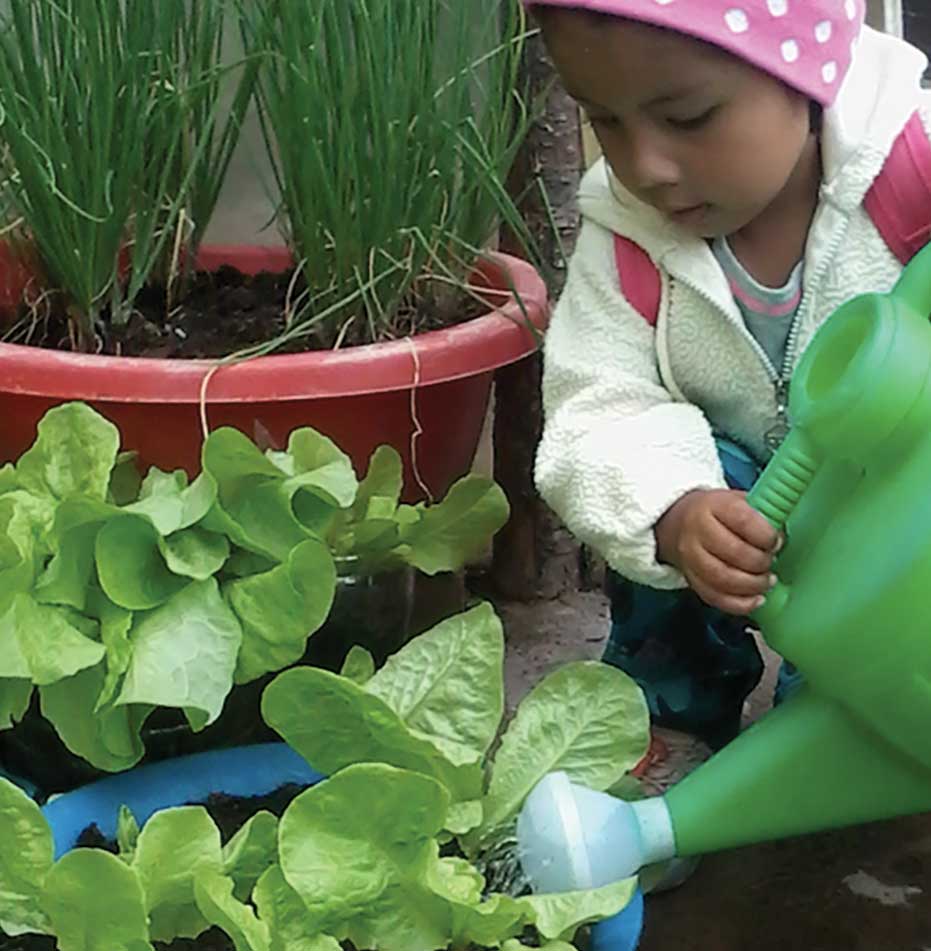 Helping people grow more food in sustainable ways protects the food supply for people and the planet. The Food Systems Transformation Initiative 2030 is designed to address the weaknesses of our food systems, worsened by COVID-19, which threaten the lives and livelihoods of people everywhere.
Your leadership gift to the Food Systems Transformation Initiative 2030 will be dedicated to four high priority areas:
Increasing agricultural productivity and protecting the right to decent income and livelihoods
Building resilience to the impacts of climate change and economic crises
Supporting local food systems development and distribution
Empowering women to participate equally in farming and income generation
You'll become part of a community dedicated to meeting the challenge of UN SDG 2: ending hunger, achieving food security and improved nutrition, and promoting sustainable agriculture by 2030.
You'll become part of a community dedicated to meeting the challenge of UN SDG 2: ending hunger, achieving food security and improved nutrition, and promoting sustainable agriculture by 2030.
HIGH-IMPACT PROGRAMS
As a leadership supporter you'll be joining a select community of donors whose gifts are targeted to high-impact areas of need with longer-term objectives.
CUSTOMIZED REPORTS
You will be provided with regular, customized reports that track the impact your donations are making for children, families and communities around the world and in the areas that you identify as most important to you.
RECOGNITION OF YOUR LEADERSHIP GIFT
You'll be recognized in Canadian Feed The Children's Annual Reports, on CFTC's website and on social media.
Learn more
Gain more insight into how your leadership gift can have the greatest impact or work with a member of our Leadership Giving team to craft a customized approach to meet your philanthropic goals.
Fawad Iqbal, Leadership Giving
Canadian Feed The Children is an award-winning registered Canadian charity that has been taking action on childhood hunger since 1986.
Give with the assurance that your donations will be managed and applied effectively and responsibly.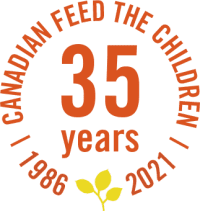 35 Years of Experience Feeding Children
Central to CFTC's mission is to create a world where children have what they need to grow and thrive.
This requires an integrated, holistic approach that knits together the essential strands of a healthy childhood: from better access to and availability of food in climate-challenged remote and rural areas, to sustainable and diverse income sources for parents and caregivers, to the direct provision of healthy food in schools and at home.
CFTC has a strong track record of success and trusted partnerships in Bolivia, Ethiopia, Ghana, Uganda and 31 Indigenous communities in Canada.
We were among the first to achieve Imagine Canada Standards Accreditation and our commitment to financial transparency, accountability, cost efficiency and social impact has been recognized being named a Top 100 Rated Charity by Charity Intelligence in successive years, most recently in 2021.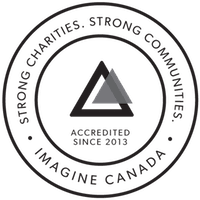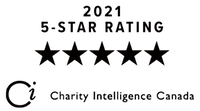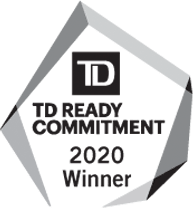 "I donate to Canadian Feed The Children because children should not be hungry. It's up to us to make sure this doesn't happen."
- Robyn