December 19, 2018
A step-by-step process to sponsor a child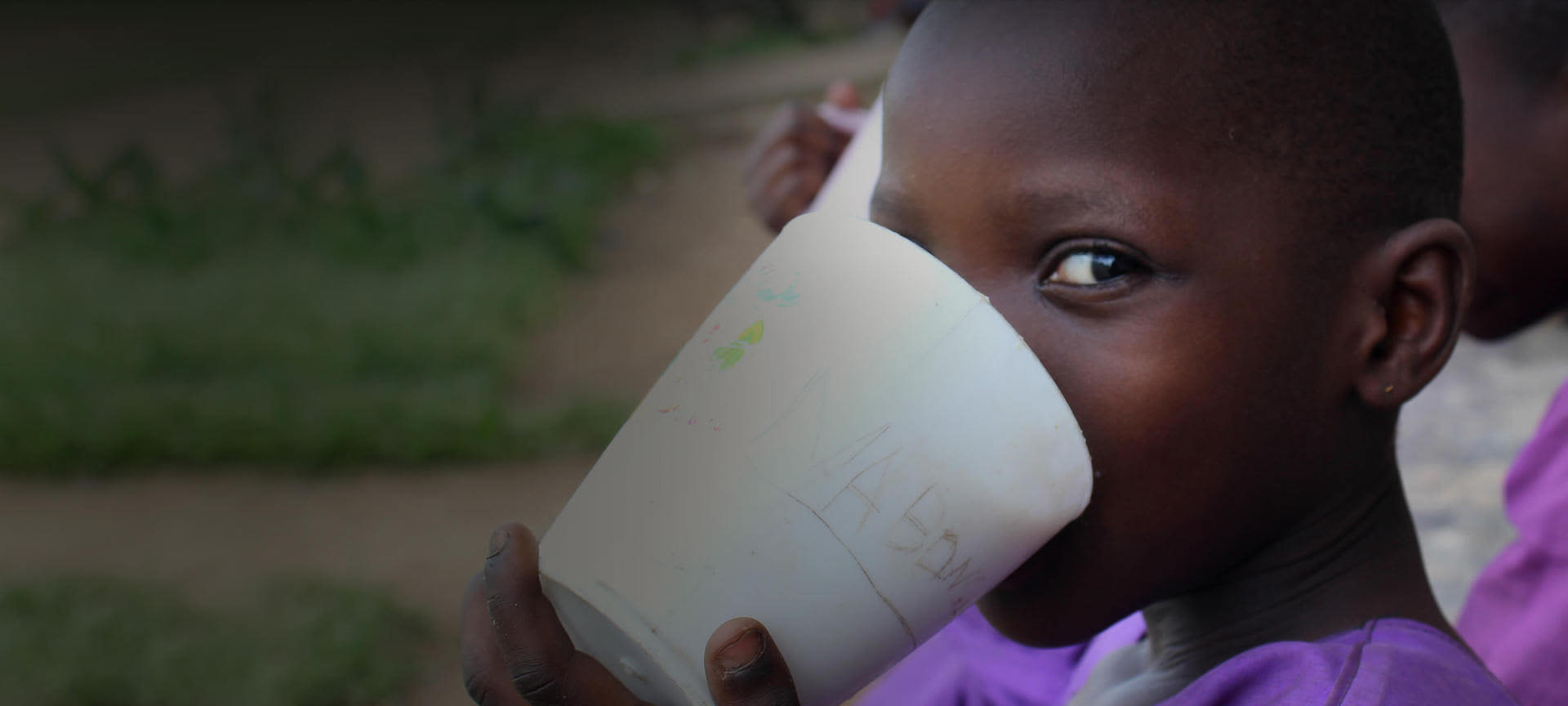 How to Sponsor A Child
So you're thinking about sponsoring a child! You are making an important decision to help a child currently living in poverty to have a better life. And the good news is that if you sponsor a child through Canadian Feed The Children, you will be helping their family and community, too!
You might wonder how to sponsor a child. What steps are involved and what should you know as you get started on your child sponsorship journey? This article will let you know some of the most important steps involved in sponsoring a child.
Is sponsoring a child a legitimate way to help children living in poverty?
When prospective donors are investigating how to sponsor a child, the number one question they ask is, is sponsoring a child legit? The answer is, resoundingly, yes. Child sponsorship programs have been proven to increase access to education, especially for girls. They have been shown to improve the quality and quantity of food available to children all year round. And, most importantly, sponsored children go on to have better outcomes as adults: they more frequently complete high school and university, and end up getting better jobs and earning more money.
What should I think about before I sponsor?
The next step in learning how to sponsor a child is to find an organization with the best child sponsorship program for you.
About the sponsorship organization
Some questions you might want to ask yourself are:
Do you prefer a religious or a non-religious organization?
What about the size, scope, and reputation of the sponsoring organization?
How much does the child sponsorship program cost and, even more importantly, how financially accountable and effective is the organization?
On this last issue:
All of these issues, and more, might be important to you. Learn more about finding the best child sponsorship organization for you.
About the Sponsorship Program
Next, you'll want to think about the type of program the sponsoring organization offers.
Is it important that your sponsorship cover not just one child but their family and community too? (This is typically called an "ambassador" model) Or do you prefer a one-on-one model?
Do you want to be able to select a child from a specific country? Is the child's age or gender important to you?
Do you want to be able to write letters or send gifts directly to your child (there are pros and cons to these practices. CFTC comes out on the side of fairness, equality, inclusion and maximum cost-effectiveness so we do not offer these options)
What kind of communications about your child are important to you? And, do you want to receive updates by mail or email?
Is there enough information available on the sponsoring organization's website to show the work that is being done and what results are being achieved? If you want to sponsor a child to go to school, can you easily find information online about the organization's education programs? If you want to be sure children have nutritious food to eat, what kinds of school meal, nutrition or food security programs does the organization support?
Does it look like the organization respects the dignity of the child in their communications? Is care taken to protect the confidentiality of children's identities, and are images and stories about children non-exploitative?
Learn more about how to find the best child sponsorship program for you.
What will happen next, once I decide to sponsor a child?
So you've learned how to sponsor a child and now you may be ready to sign up. You can do so by signing up to sponsor a child online, or by calling us at 1-800-387-1221. Either way, the process is quick and easy.
We know this is a big decision for you. Along with the positive impact that you will bring to your sponsored child, we are often told that sponsoring a child brings a tremendous sense of meaning to the lives of sponsors and their families. At every step, we want to respect your needs and wishes as well as the dignity of the child.
If you choose to sign-up online, you will first select a child to sponsor. This can be based on gender, age and location.
Once you have identified a child that you would like to sponsor, you will then be prompted to choose your preferred payment method (either credit card or direct debit), and the timing of that payment.
If you prefer to leave it up to us to identify a child for you based on greatest need, please give us a call to complete your sponsorship. We would be happy to help!
When you sign up online, you will receive an immediate confirmation via the confirmation page plus an email confirmation will be sent. Make sure to check your spam folders if you don't see it right away.
Your child sponsorship donation is eligible for a tax receipt. These are generated every year in February for the previous year's donations.
After these logistics are out of the way, you will be on your way to making a difference in the life of a child in need and their family!
What else can I expect to receive about my sponsored child?
Within 24 hours of signing up, you will receive an email welcoming you to your child sponsorship journey with Canadian Feed The Children. It includes a personalized greeting video from one of our staff on a recent visit to a sponsorship community.
Be sure to whitelist canadianfeedthechildren.ca in your email program. We try to send most communications by email to save paper, cost and the environment!
Within the first month of your sponsorship, you will receive an information package by mail. It will include a Frequently Asked Questions guide and a brochure. You'll also get a printed copy of your sponsored child's latest profile. The profile contains a colour 5x7" (12.7 x 17.78 cm) photograph, and details about your sponsored child, their family and their community. You'll learn more about the various health and education challenges you will be helping to tackle for the children and youth in that community and country.
Each month, you'll get our enewsletter, Childhood, by email. It will keep you up to date on CFTC's work overall in Bolivia, Ethiopia, Ghana, Uganda and in Indigenous communities in Canada. You'll also meet some of the people "behind the scenes" at CFTC, and there's always a feature article or two on the children, youth and families who are participating in our programs.
Twice a year, you'll receive our magazine, thrive!, a print copy in the spring and by email in the fall.
In October each year, you'll receive an updated profile of your child so you can see the progress they are making with your help.
As mentioned, your tax receipt is mailed to you once a year in February.
What if the child I sponsor leaves the program?
There are a number of reasons children may leave the sponsorship program. Some children move out of the community. Often, children reach the end of their schooling (or the age of 18) at which point they also graduate from the sponsorship program. In these cases, we will offer you the option to continue your sponsorship of another child in need in that or a nearby community. Read about a sponsored child who graduated from the CFTC program: Jovan's Story.
Can I visit my sponsored child?
In certain circumstances, you may visit your sponsored child in their community. These visits must be organized and approved in advance by CFTC. Visits to your sponsored child must always be accompanied by a representative from CFTC and/or our local partner in keeping with our Child Protection Policy and child sponsorship guidelines.
Do you have a question that is not answered here?
Please email us and we'll be happy to provide you with a more detailed response - plus, you'll be helping add to our "knowledge centre" for other people thinking about how to sponsor a child in Canada.
---
Ways to Give
Even more ways to help feed and nourish children