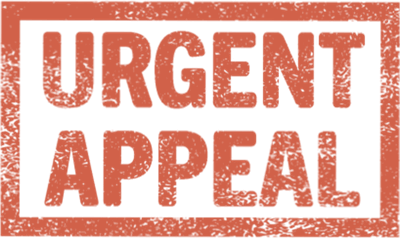 Taking action against childhood hunger for 33 years.
These past few weeks have been difficult for all of us, and we hope that you and your loved ones are staying safe. Some of you have asked about how you can help vulnerable children and families in the face of the COVID-19 pandemic. Here are a few answers to your questions.
How have communities been affected by the COVID-19 crisis?
Children are most vulnerable in this time of crisis. Communities in Canada and internationally have reached out to say that children and families are struggling to access food at this time and are looking for our support to help. As we learn more from our partners, we will update you. Sign up for email updates to stay informed.
We heard from one of our partners, Birch Narrows Dene Nation in northern Saskatchewan, and how the pandemic has been challenging. "Our most urgent need is having enough fresh and nutritious food for the community," they told us. Read how this community is tackling food insecurity - and how you can help.
What is CFTC's response to the crisis?
The health and safety of our program participants, global partners and staff and volunteers are of the utmost priority. We are following local and international health authority guidelines in all of the countries where we work, and are in regular contact with our partner communities in Canada and internationally to understand their shifting needs. We are taking the lead from our communities and are prioritizing support where need is greatest. This will be done on a case by case basis.
How can I help?
Your ongoing support is needed more than ever. In the communities we are working with, children and families are already facing challenges that many of us could never imagine and those challenges have become even harder with the spread of the COVID-19 virus. Please give now at this secure donation link to help support vulnerable children and families during this crisis and beyond.
Where will my donation go?
Your donation will go to support children and families facing difficulties in accessing food, sanitation and educational resources in Indigenous communities in Canada, as well as in our partner communities in Bolivia, Ethiopia, Ghana and Uganda. Your donations toward our COVID-19 emergency appeal will go where need is greatest.
Who is CFTC?
CFTC is an award-winning registered Canadian charity that has been taking action against childhood hunger for over 33 years. We partner with communities in Bolivia, Ethiopia, Ghana and Uganda, as well as 26 Indigenous communities in Canada. Last year our programming reached 166,861 direct beneficiaries. With donor support, we take a community-led approach to help children and families improve food security, education and livelihoods. We are an Imagine Canada accredited charity, and a Charity Intelligence Top 10 Impact Charity 2019-2020. Our charitable registration number is 118830983 RR0001. During this time of upheaval, we are able to respond quickly to community needs and priorities in all our partner communities. Learn more about our financials here.
Who can I contact if I have questions and concerns?
Our donor support staff are working remotely and are standing ready to assist you at this time. Here's how to reach us:
Please note that donation receipts for gifts that are mailed may be delayed for 30 days or more.
THANK YOU FOR SUPPORTING VULNERABLE CHILDREN AND FAMILIES THROUGH THIS CRISIS AND BEYOND. WE ARE ALL IN THIS TOGETHER. STAY SAFE.