Sponsor a Child for just $29/month
And open your heart to a child today!
Our Sponsor a Child Program
Child sponsorship supports children in their homes, schools and communities. Nutrition and educational programs help children in school, and livelihoods programs help parents – especially mothers – earn an income and create long-term, sustainable change. Here's how it works:
Sponsor a Child
When you sponsor a child, you're not just supporting a child, you're supporting an entire community.
Parents are taught how to grow more food, upgrade their skills and boost their incomes. Schools are provided with nutritious meals, upgrades to their facilities and training for their teachers.
We'll send you a welcome kit
You'll receive a pamphlet with a photo and information on your sponsored child, their family circumstances, and the community and country in which they reside.
You'll also receive a Frequently Asked Questions guide about child sponsorship.
You'll receive child updates
Each October, you'll receive photos of your sponsored child, their community and school plus health and family status updates.
You'll also receive the thrive! newsletter with stories about how your support is making a difference for children and families around the world!
Three Ways our Sponsor a Child Program is Different
Your sponsorship goes further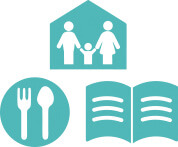 For only $29 a month, you can make a world of difference for a child. You'll provide good nutrition, educational materials, family support, community development and so much more.
We'll keep you in touch with your sponsored child with regular updates so you can watch them grow and thrive. Your monthly donation is pooled with those of other Canadians to create a network of support for your sponsored child, and keep administration costs low. That way, we're able to ensure your sponsorship goes a lot further.
100% Canadian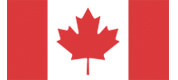 Like you, we value making a difference in the world. When you sponsor a child through Canadian Feed The Children, you're carrying on a proud Canadian tradition of generosity that makes this world a better place for everyone.
We're standing by in our Canada-based office to support you and your sponsored child throughout your journey together – just give us a call.
An inclusive program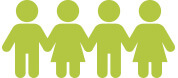 We believe that every child, everywhere, deserves the chance to have a bright future. As a non-faith-based organization we welcome everyone into our family regardless of religion, race or cultural background.
Your sponsored child is supported by an inclusive and holistic program that values, respects and celebrates their local community's traditions.
Countries
We've been working with local partners since 1991 to deliver our Sponsor a Child program in the following countries.
Our new Sponsor a Child program in Ghana will give children access to quality education, support parents to learn new skills to earn a sustainable income and grow more food, and help communities become more resilient against climate change.
Why Canadian Feed The Children
Award-Winning
When you sponsor a child you are placing your trust in an organization that is Imagine Canada Standards accredited, a Voluntary Sector Reporting Award Exemplar, an accredited member of the Better Business Bureau's Wise Giving Alliance, and a Financial Post Charity of the Year for 2016 and 2017.
We promise to live up to your highest standards of integrity and responsible stewardship of your generous donations.
Accountable
We are independently audited each year by PricewaterhouseCoopers, and we are governed by a volunteer Board of Directors made up of senior professionals and leading experts in relevant fields. You can count on us to meet and exceed the highest standards in financial management and governance.
For more information please download our latest Annual Report.