Spring/Summer 2019
Your support is changing lives!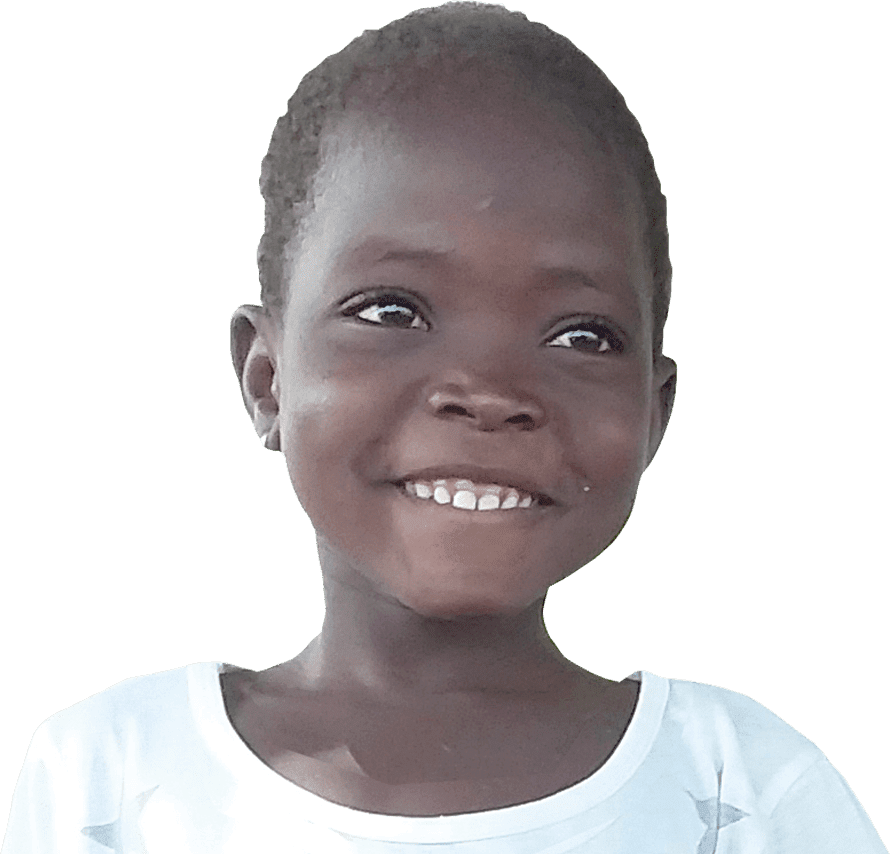 Spring/Summer 2019
Your support is changing lives!
As the seasons change and spring turns into summer, children and their families all over the world are thriving – all thanks to you!
In this edition of thrive!, you'll hear about children who have access to quality education and healthy meals after becoming sponsored children. You'll see how your gifts are helping to empower women's livelihoods all around the world. And, you'll read how Youth Champions in Eel Ground First Nation are thriving in their land-based education program.
We hope that the stories shared in this digital edition of thrive! inspire you. Thank you for helping to make these positive changes possible!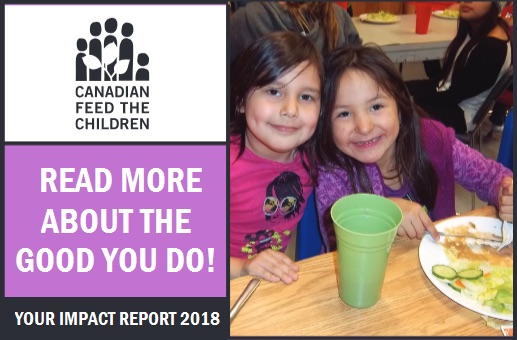 Thank you for helping children thrive in 2018! Your support is already changing lives and helping to lift children and their families from poverty. Download Your Impact Report to see the impact of your gift today.
DOWNLOAD YOUR IMPACT REPORT
There's no better day than Mother's Day to honour mothers for all they do! Check out the Best.Gift.Ever for unique gift ideas from chickens and bees to gardens and trees ... and more!
Beautiful complementary card to email or download
All BGE donations are eligible for a tax receipt
Nfunyan dreams of a better life
New sponsorship community in Ghana gives children like Nfunyan a chance at a brighter future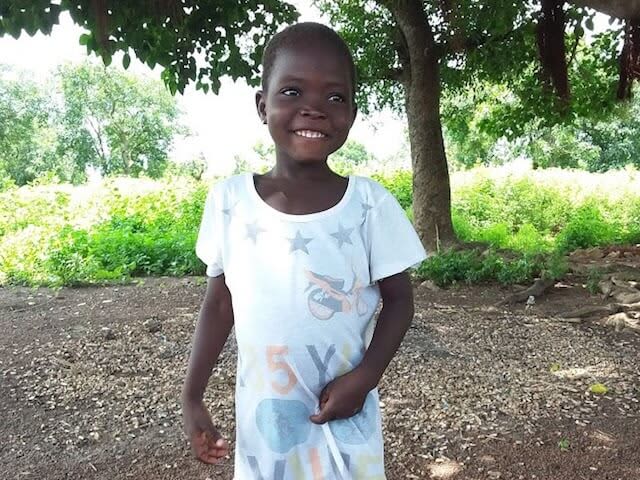 Growing up in poverty in northern Ghana as a six-year-old girl isn't easy. Instead of simply playing with friends or learning how to colour and read, Nfunyan also has to worry about whether her parents will grow enough food on their farm so they can eat this week.
Her mom and dad struggle to care for her and her two older siblings. They often have to sell some of their limited belongings to provide for Nfunyan's school costs and health needs. Despite all their hard work, it's never enough.
Worse still, when Nfunyan goes to the local school she is forced to learn on the bare floor of her classroom. Her community can't afford adequate classroom furniture. Without enough trained teachers, school supplies, proper water and sanitation facilities – all necessary for a quality education – Nfunyan's dream of becoming a nurse one day may never come true.
We've just started working with Nfunyan's community to help fight poverty for children just like her. Together with our local partner and hardworking families from the community, like Nfunyan's, we have big plans to help give an entire generation of children a better future.
Today, Nfunyan's community has no electricity, few clean water sources, poor school infrastructure and resources, low-yielding farms, and few alternative income options for families. And, like many communities, girls' education isn't valued as much as boys' education. That means that girls like Nfunyan face higher rates of school dropout, early pregnancy, and early marriage.
"I am excited to be a new child ambassador for my community! New people from Tamale came to my school and wrote my name and took my picture. They said I will represent my community [to Canadians]. I am proud and happy to be selected," Nfunyan said.
As a newly-enrolled sponsored child, the support you provide to Nfunyan will also help her siblings, her schoolmates and her family. Thanks to donors like you, Nfunyan can one day fulfill her dream of becoming a nurse!
Five inspiring changemakers around the world
Check out these stories of some amazing and inspirational women from our partner organizations and communities who are making change for children happen, all thanks to you!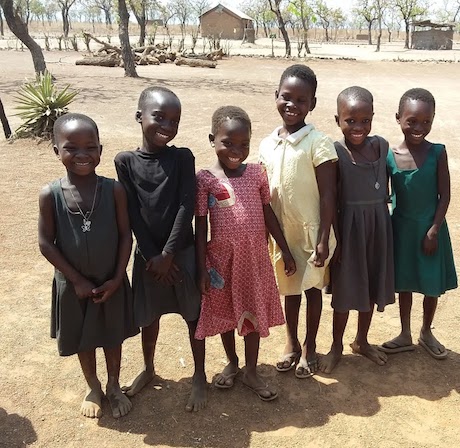 Wedadu Sayibu is a Program Manager for CFTC's local partner, RAINS, in northern Ghana. She shares a similar life history to those she now supports. "Driven by my experience of living in poverty, I help girls and women who remind me of me. I work with Canadian partners to make sure that girls receive equal treatment and stay in school."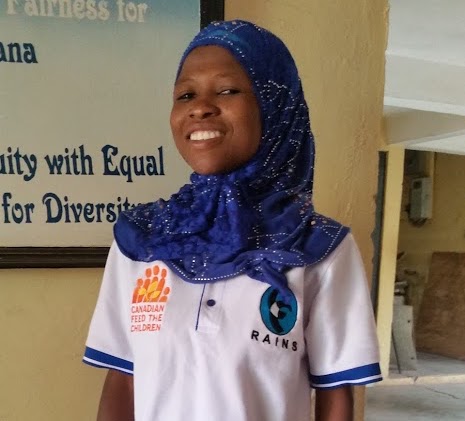 "I am a living testimony of the wonders that Canadian support can make for girls around the world." Wedadu Sayibu (northern Ghana)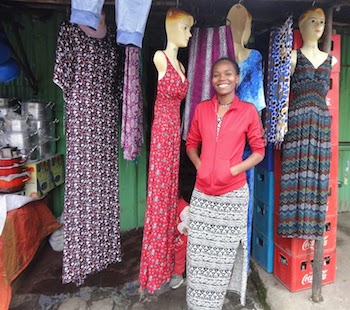 Meron was able to stay in school and get opportunities that girls often don't get in her community.
"I learned the value of helping others because of Canadian programs that helped me and my family." Meron, former sponsored child (Ethiopia)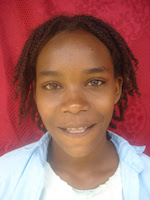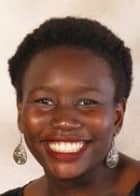 Thanks to your support, Loretta, a Program Officer at CFTC's Ugandan partner UCOBAC, engages communities on ending child marriages, keeping girls in school, gender equality and other programs to prevent sexual and gender-based violence.
"Partnering with Canadians has been instrumental in helping to achieve our vision of empowering communities to exercise their human rights and fundamental freedoms." Loretta Owino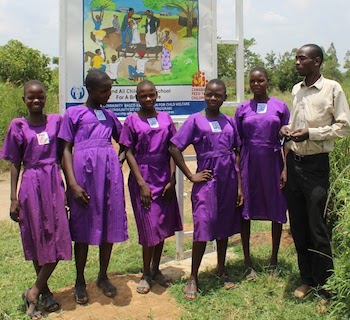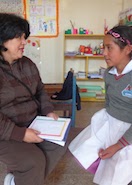 Neyza (IPTK, Bolivia) runs workshops in her community where women and men learn about violence prevention in the home, healthy relationships, conflict resolution and women's and children's rights, all thanks to your support.
"I encourage women and girls to speak up if they are victims of violence. I let them know that they can ask for support." Neyza Rodriguez, Bolivia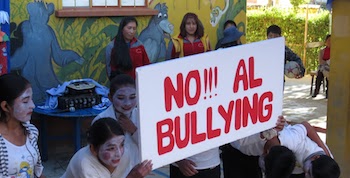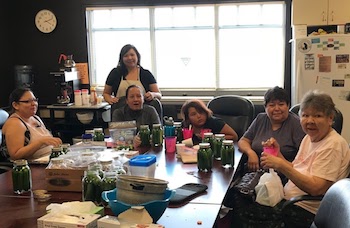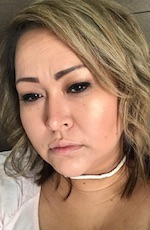 Vanessa is a Program Coordinator with Beardy's and Okemasis' Cree Nation. She works with community leaders to organize food-related events that link Elders with children, youth and parents to share learning and instill pride in Indigenous identity.
"I enjoy running gardening workshops, cooking classes and other activities that empower my community to take steps towards food security and food sovereignty." Vanessa Hebig
Women's livelihoods are global game changers, essential to the well-being of children, families and entire communities.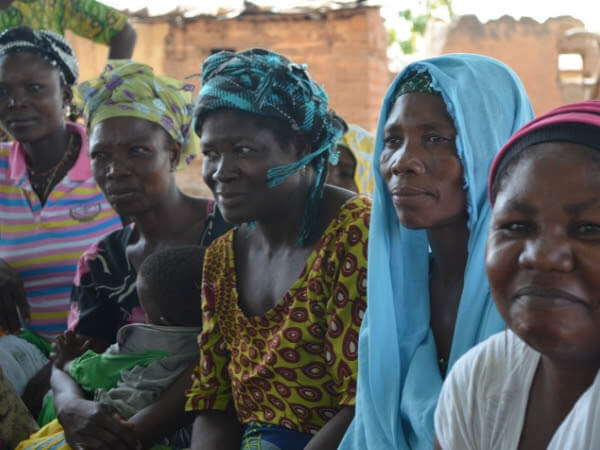 Healthy women who are given equal opportunity to earn an income and contribute to their community's development have healthy children who are fed, go to school, and break the cycle of poverty.
But also, women who earn a livelihood also tend to lift other women out of poverty! The empowering of women is contagious and spreads from woman to woman, from women to children, and from families to entire communities!
A magical thing happens when women are empowered. Not only do children and communities benefit from the increased productivity and value women bring, but women's value is recognized, their social status is elevated, and women's solidarity — empowering themselves and empowering each other — becomes an unstoppable force for ongoing, sustainable betterment of their own and their children's lives.
Thank you for all you do to create strong communities full of even stronger women!
We know that when we invest in girls and women, there is a ripple effect that reaches families, communities, and nations. That's why CFTC has chosen to join the Women Deliver 2019 Mobilization.
As a mobilizer, we are joining fellow Canadians and organizations who are organizing across the country to participate in events, discussions and actions to raise awareness about gender equality and women and girls' health, rights and wellbeing.
The Women Deliver 2019 Conference will take place in Vancouver from June 3rd - 6th 2019. It will be the world's largest conference on gender equality in the 21st century.
Check out ongoing editorial coverage about the work you are funding that is making the world a better place for women and girls around the world.
Women making waves around the world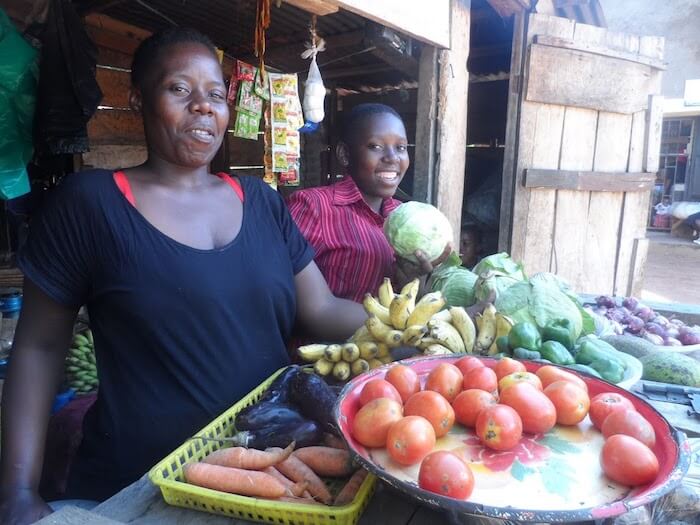 Gertrude gets growing
Determined to keep her children in school, Gertrude received small business training through Canadian Feed The Children's local partner HUYSLINCI in Uganda. She learned how to grow and market fruit and vegetables. She kept some of the produce for her children and sold the rest. Her business grew and thrived.
What did Gertrude do? She asked three of her neighbours to grow their own vegetables and sell them at her kiosk for a reasonable price.
KELSUMA LAUNCHES A WHOLE NEW LIFE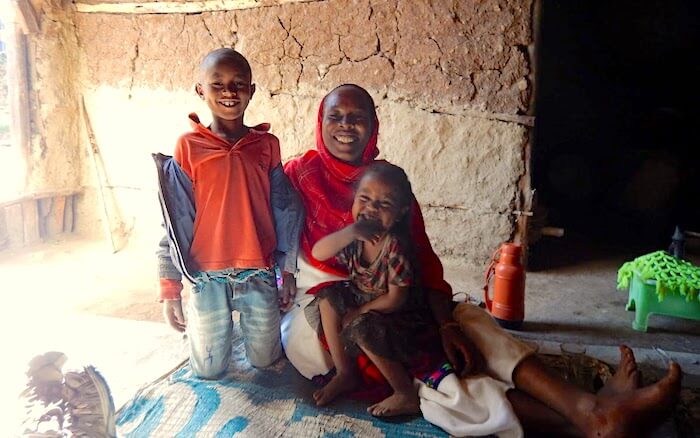 Through Canadian Feed The Children's MILEAR project, Kelsuma attended gender training and was able to leave a difficult marriage. Although she faced a lot of criticism from her community, the gender training stayed with her. It gave her the courage to start her own farm with her eldest son. She did so well she was named Farmer of the Year in her community. What did Kelsuma go on to do? She became a women's rights advocate and was recently trained by Ethiopia's Ministry of Health as a local Sexual and Reproductive Health and Rights instructor!
PRUDENCE SHARES HER FISHING PROFITS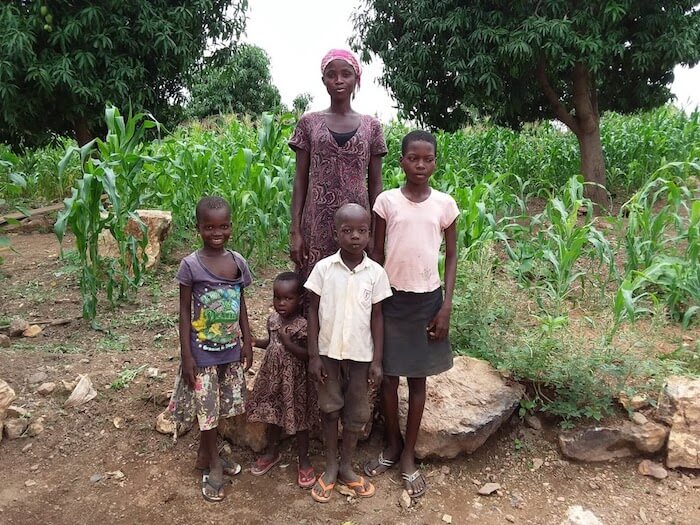 Prudence, a participant in our RESULT project in Ghana, was invited to join an aquaculture group that was mostly made up of women. Like many in her community, she had believed that fish harvesting was an activity meant only for men. Prudence learned how to paddle a canoe, feed and grow fish, and mend nets. This was exhilarating and empowering for her:
"I am happy that I can carry out all these jobs by myself, without the support of any man. I am also happy that I can teach other people."
Prudence's new goal? Create an all-female aquaculture group to support more women in her community.
The Leading Edge: Youth in Action
Malala Yousafzai on girls' education. Greta Thunberg on climate action. The Parkland students on gun violence. Twenty-thousand students taking to the streets in Soweto, South Africa on June 16, 1976 (commemorated as International Day of the African Child globally).
Around the world and over the years, children and youth have taken on the mantle of leadership when it comes to mobilizing for change for their own generation and the ones that come after.
These days, with social media enabling activism like never before, youth are getting engaged, getting trained and getting results. Here are three youth groups who are learning and leading change in their communities thanks to your generous support.
Leading Change in La Paz, Bolivia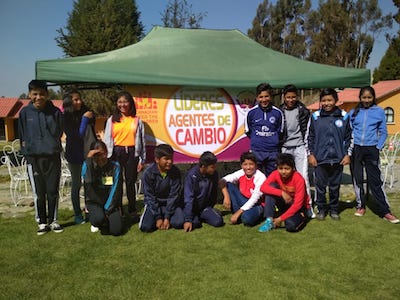 Thanks to donors like you, 60 budding youth activists learned important communication and teamwork skills, more about their rights as children and youth, and how to plan and execute a "micro-development" project in their communities.
With their talent and passion ignited, the youth of Las Lomas identified the problem of garbage and a lack of recycling in their community and set to work to address it. Supported by CFTC's local partner, SCSJ, the Leaders: Agents of Change program empowered teens to work with local authorities and come up with a fantastic plan to encourage recycling, including designing recycling bins out of – you guessed it! – recycled bottles.
Supporting Safe Spaces for Girls in Uganda
Gender-based violence causes significant suffering and cyclical poverty in Uganda, which has the sixteenth highest child marriage rate and the tenth highest number of child brides globally (UNICEF, 2017). But Mariam, age 14, is committed to doing something about it.
Similar to other youth leaders in CFTC-donor-supported schools, she is working with local partners, students and teachers to establish "safe spaces" for girls and speak out on issues that affect girls and young women like underage marriage, domestic violence, and teen pregnancy.
Thanks to your generous gifts, Mariam was given the opportunity to be a representative of her school at a Children's Parliament, part of International Day of the African Child events.
"The Children's Parliament gives a platform for children to speak about matters that affect them. Some children have issues that they fear presenting to their parents or to authorities but when given an open platform, they will say out all the pain they go through or the bad things they have witnessed in their communities. …If society fails to listen to issues affecting children and youth, such children grow up without proper guidance, they will end up making bad choices that will badly affect their lives and damage their future."
Mariam brought her learning from the Children's Parliament back to her school, where she regularly speaks at school assemblies and to her school's various clubs about girls' rights and health issues and, in her role as Head Girl, acts as a peer counsellor and role model for her fellow students.
Eel Ground School Food Champions
You may have heard about the Youth Champions program that you have generously funded at Eel Ground First Nation in New Brunswick.
The Youth Champions program is thriving since expanding to its new home in the Natoageneg Food Centre, a hub for the land-based education program that is connecting children, parents and Elders to learn from each other through on-the-land activities such as hunting and foraging for traditional food and medicine, building and maintaining school and community gardens, parent-child cooking classes, and much more.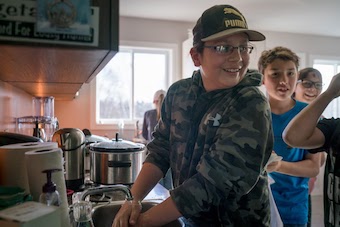 (c) Allan Lissner and OCIC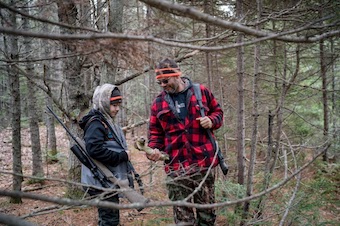 (c) Allan Lissner and OCIC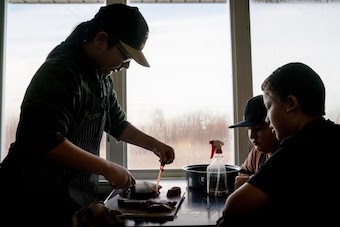 (c) Allan Lissner and OCIC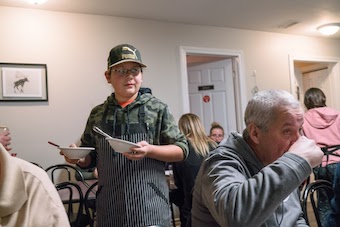 (c) Allan Lissner and OCIC
Piel Ward is one of the Youth Champions who has taken on an important role as a community hunter.
A soft-spoken 12-year-old, Piel harvested his first moose under the tutelage of his father and in accordance with Indigenous hunting traditions, which include tobacco offerings to the Creator, knowing which animals to hunt and when, and respecting the animal by using every part of it and acknowledging the animal's offering of its life with specific rituals of appreciation. Piel's moose provided many meals for the community.
Charlene Ward, a Food Centre volunteer, shared her esteem for young champions of traditional knowledge:
"When you see Piel, you can tell it's part of his soul to absorb all this knowledge. He seems to be the leader in that knowledge sense. The other kids don't doubt his word. They watch and listen. You don't see that often in that age group. They all come out of their shell when he does."
Moms & grandmoms making change for children
Child sponsorship is a safety net for families and a gateway to economic development for moms, grandmoms and their communities.
Women – whether moms or grandmoms, aunties or older sisters – are too often left on their own as the guardians of children.
Already disadvantaged in terms of their income-generating abilities, their lives and the lives of the children left in their care can spiral quickly into deep poverty. But, through CFTC's inclusive and comprehensive child ambassador sponsorship model, you are providing help, hope and a way forward for children, their siblings, their schoolmates and their families.
Child sponsorship helped take care of their children's immediate needs, and helped these three mothers to earn some economic independence, all thanks to donors like you!
Etalemaw Kebede builds a business and rebuilds her life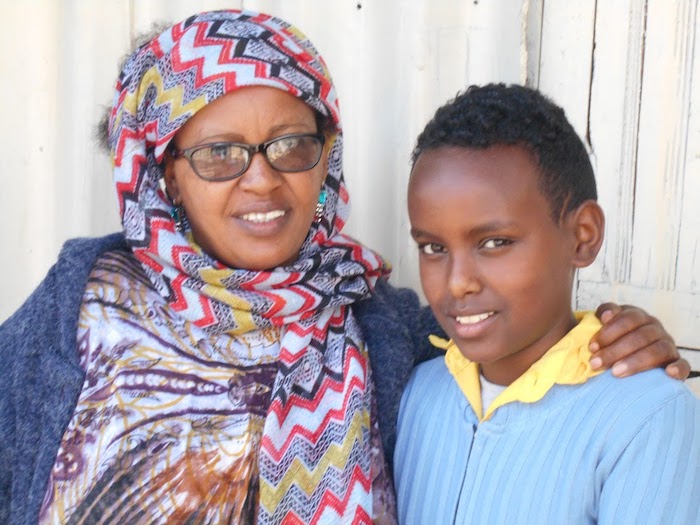 Etalemaw lives in the Kirkos subcity of Addis Ababa, Ethiopia. Her husband abandoned her and her two sons. She remembers that time as "the darkest time in my life.
Imagine a mother who has nothing to give her hungry child. "It was very difficult," she said. Her older son was sponsored, and Etalemaw enrolled in a small business training program through CFTC's local partner, MCDP. "I knew nothing about business or how to generate income before. [The] business training changed my whole life." Etalemaw learned how to breed and sell sheep, using the profits to establish a retail cosmetic business.
"Now I am earning 2,500 to 3,500 birr per month. I am providing nutritious food for my children and sending [my youngest son] to school. Before, he was among the bottom three students in his class; now, he is one of the best three," she said. "The dark times have now passed and I am planning to expand my business." She wanted to express her great thanks to CFTC's donors: "thank you for opening my eyes; I have a bright future now."
Hope grows alongside vegetables on Mary's farm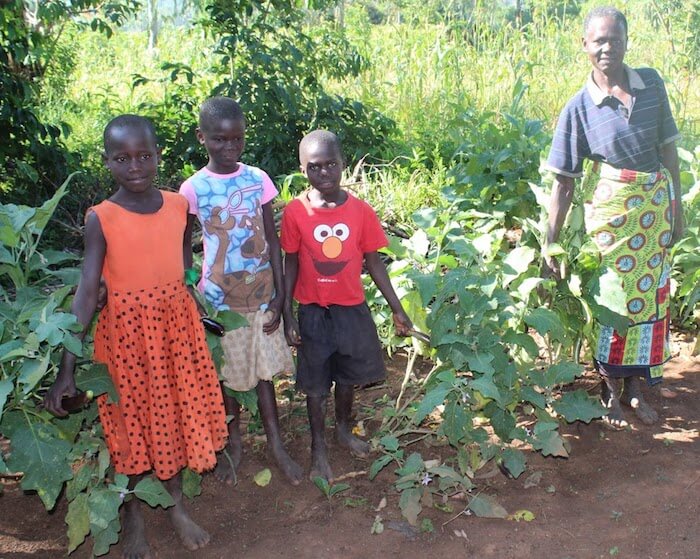 Mary is a widowed grandmother who cares for six grandchildren including her seven-year-old granddaughter who is a sponsored child. As a farmer, the dry season is especially hard for Mary and her family.
"In the past I've had to go begging for cassava cuttings in the village. I begged for vegetables and other greens for my grandchildren from my neighbours," she told me.
With her grandchild sponsored, the tremendous challenge Mary faced to feed all of the children in her care was lessened. Thanks to kind donors, Mary also received new farming tools and seeds for eggplant, Sukuma wiki (collard greens) and other iron-rich vegetables through CFTC's local partner, UCOBAC.
With these, along with the help of a community agricultural specialist who provides training on climate-smart farming practices, Mary was able to grow more food. "The support I got from Canadians helped me fight hunger in this home," Mary said. "I am a better farmer now. I've grown enough food to feed my grandchildren and to sell to earn an income. I feel empowered now. I am happy that I no longer have to put my grandchildren to sleep hungry."
Salome's hard work pays off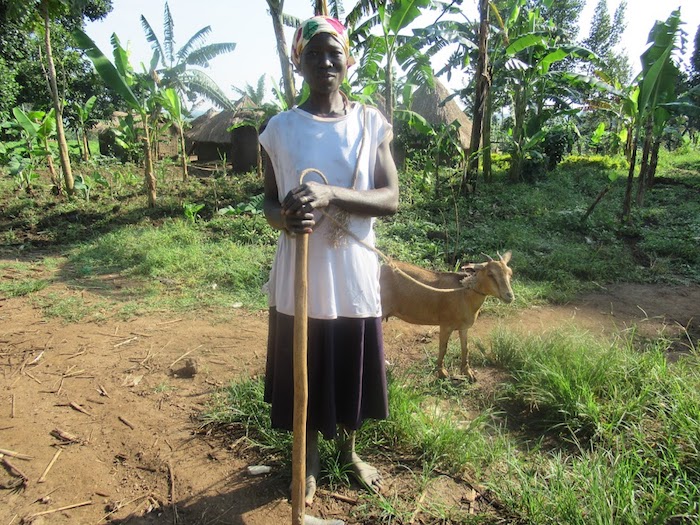 Salome lives in Uganda with her six children and five-year-old grandson. When her husband abandoned the family, Salome's small income from selling firewood wasn't enough to properly feed her children or send them to school.
The family's desperate situation came to the attention of CFTC's local partner, CEDO, who enrolled Salome's grandson in their sponsorship program and enrolled Salome in a livestock program. She was given her first goat in 2012 and trained how to keep it healthy. Now, she has a herd of 15. She also learned how to save and build her livestock business by participating in a Village Savings and Loan Association.
Salome managed to save enough to purchase an acre of land, and has learned climate-smart farming techniques by attending a farmer field school. She produces groundnuts, cassava, beans and potatoes – plenty to feed her family and to sell.
"I am able to pay for my children's school fees, clothes and other necessities at home. I work hard so that my children and grandson can have a better life. My dream is to see my children grow up to be responsible citizens. I am proud that I have been able to take care of my children as a single parent," Salome said.
With your help, and Salome's hard work, Salome's family is doing well and the future looks bright.
Good Eats!
Food news from around the world in honour of Nutrition Month (March).
HOW DOES YOUR GARDEN GROW?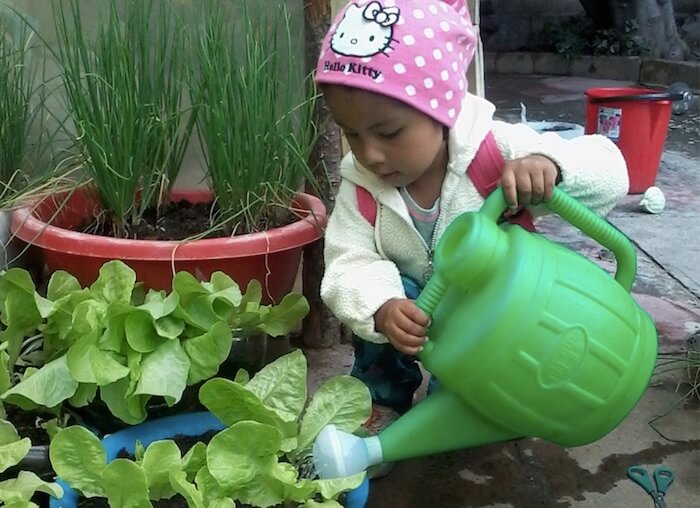 If you're a CFTC program participant, your kitchen or community garden grows very well indeed!
Around the world, kitchen and community gardens are making more food available to families, supporting a more diverse diet, and increasing household income. In many places, kitchen gardens mean the difference between having access to healthy food and income all year long and experiencing periods of hunger. Poverty and the impacts of climate change make it almost impossible for smallholder farmers – who produce the majority of the world's food – to have enough food to feed themselves.
Gardens pack a punch when it comes to alleviating hunger for families. Not only are they a direct source of nutrition, but they also are a source of income that can defray food costs. With extra funds, families can invest in their farms or market activities, pay for children's education, or put aside "rainy-day" funds for emergencies.
Bolivia's urban garden programs with CFTC's local partners (IPTK, SCSJ and Fundacions Alternatives) have reduced the money families need to spend to buy fresh produce and feed their children well. Among a group of 212 parents (86% women) who received training and supplies to set up their own kitchen gardens, food expenses were reduced by 15%.
In Canada, where fresh produce is often scarce and expensive, community gardens have blossomed. From just five in early 2017, there are now 91 gardens in 20 communities feeding families.
Fifty families in Beardy's & Okemasis' Cree Nation in northern Saskatchewan received inputs and expert support to grow household gardens and learned how to preserve and can foods. As a result, they all report greater availability of fresh fruit and veggies all year long.
Gardens also improve dietary diversity in locations where a starch-based diet is common. For example, Bolivian urban gardeners have diversified their production from approximately three to more than eight types of vegetables.
School and kitchen gardens in Uganda supplement the daily meal, typically a starchy porridge, with vegetables. Among 124 people (65% women) who have been trained in kitchen gardening and provided with seeds, 73% now add vegetables to their family's meals at least three times a week.
Nutrition education is also a vital component of agriculture and gardening training programs. In schools and through community awareness sessions, in communities around the world, children, youth, parents and guardians are all learning the basics of healthy eating by growing their own healthy food.
In many countries, women do not own land. While they work every bit as hard on small family farms, they do not control the assets produced or the income earned.
In Ghana, CFTC's local partner ACDEP has doubled and tripled family income by training smallholder farmers in dry season gardening techniques. Drought-resistant seeds, fencing to keep animals from foraging in the vegetable patch, and basic irrigation equipment have extended the growing season.
These climate-adaptive techniques have been coupled with gender training. This helps couples break down the traditional roles that constrain women's contributions to household income and place an unfair burden of labour on women. This has led to stronger families and a significant reduction in childhood hunger.
HEALTHY EATING GUIDES GIVES TEACHERS TOOLS TO FIGHT MALNUTRITION IN BOLIVIA

"We integrate lessons about nutrition and healthy eating into the stories we tell the children, the puzzles and poems, and we even integrate it into mathematics now," Profesora Hilda Rojas Peralt told us. "Because of the training, I know how to produce materials that reflect the cultural diversity in nutrition in our community – and how to integrate it into our class development plans."
Hilda, a dedicated teacher of over 32 years, has taken part in workshops developed through a partnership between Canadian Feed The Children, Fundacion Alternativas, and the HIVOS and Lovain Cooperation, to help address high levels of food insecurity in local communities.
The workshops are part of a wider effort that has spanned several years of research and work across these organizations to develop a new innovative food security curriculum and education guides. The lack of educational resources on nutrition and healthy eating was identified as a large gap for children and youth in Bolivia – a country where more than 40 percent of children living in the most food-insecure municipalities have stunted growth due to lack of proper nutrition.
The Educational Guides on Food Security and Healthy Eating curriculum was formally launched this past December after consultation with more than 120 teachers and the Teachers' Academy in La Paz. It will be taught in classrooms throughout 2019 in public education districts.
"We believe food security and nutrition activities should be used as a pedagogical tool. For example, gardens can be used to teach math, biology, and other mandatory courses," Shirley Estévez, Bolivia Country Director for Canadian Feed The Children explained, outlining the goals of the curriculum. "While our healthy school meal programs help make a big difference for children and youth, this curriculum will help create sustainable change in their homes."
The educational guides are customized based on the community's cultural food traditions, in recognition of both the diversity of Bolivia and of the importance of children and youth having access to culturally-relevant resources. The hope is to scale this innovative initiative to reach every school in Bolivia – but that will require a commitment from the Bolivian Ministry of Education.
For now, the partnership is providing educational guides for over 1,100 preschool, primary and secondary school students across three different regions, all of whom will have customized content based on their cultural food traditions.
It will provide teachers with resources and tools to integrate nutrition, healthy eating, and food security topics into the everyday learning for students, and it will act as a proof of concept for future conversations with the Ministry.
For Profesora Hilda, the new resources and training are helping her to address the food insecurity challenges her students face on a daily basis.
"I am passionate about discovering new approaches in the workshops I attend, so I can create new materials for my students based on what I learned," she told us. "I am going to use them to raise awareness about healthy eating, teach students about the diversity of food from their culture, and get them gardening at school and at home."
Get to Know Us
Q&A with Bonnie
They have a plan. Do you? Become a Legacy Leader today.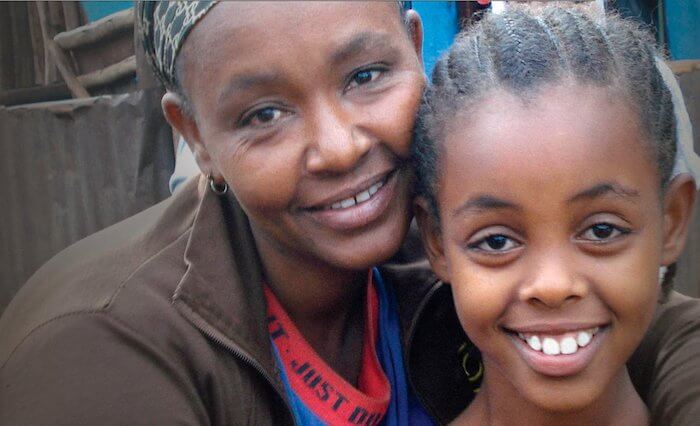 Legacy Leaders are a dedicated group of individuals and families who have a passion for ensuring that children and their families thrive free from poverty today and in the future. Legacy leaders have promised to leave a gift to CFTC in their will through a bequest, gift of life insurance or real estate.
You can make sure that children for generations to come have the security that they need to thrive.