Spring/Summer 2018:
Thank you for making a difference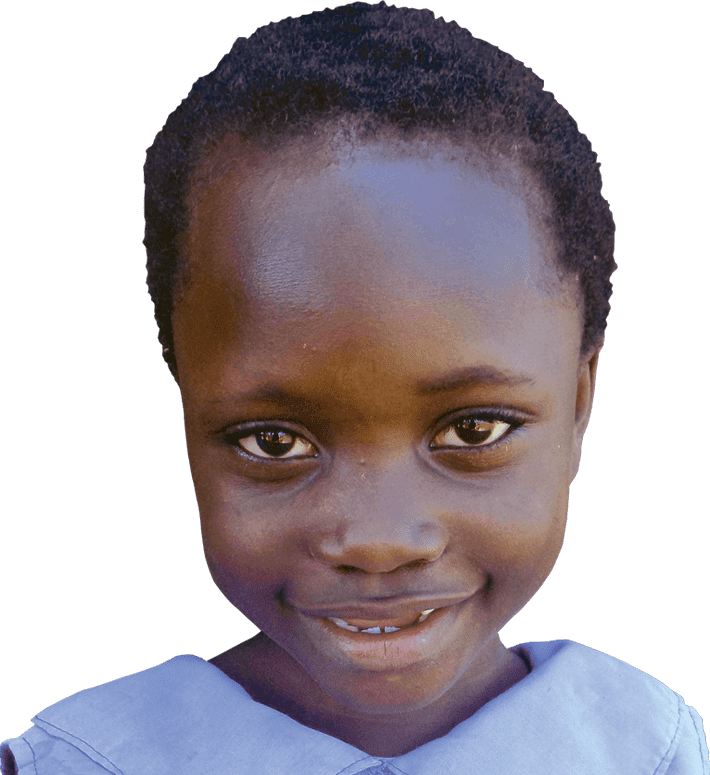 Spring/Summer 2018:
Thank you for making a difference
Whether you are a child sponsor giving children around the world the chance to thrive, or an Everyday Hero providing a monthly gift to transform children's communities, or a generous Canadian giving a Best.Gift.Ever or making a legacy gift in your Will, you are making a difference.
As you read through this edition of thrive!, we hope you are inspired by all the positive change you've helped make possible.
thrive! is Canadian Feed The Children's semi-annual magazine, written specially for you. We connect you with the children, families and communities in Canada and around the world who you help through your generous support. It couldn't be done without you - thank you!
Want to read more? Sign up to learn more about the impact of your gifts and other ways to help, sent conveniently to your inbox!
Mackline's parents used to struggle to take care of her. Then a generous child sponsor changed everything.
Jolene, Maria and Kelsuma's lives are forever changed because of monthly donors like you.
You grow health and happiness when you give the bestgiftever.ca. changed everything. Find out how.
Learn more about how you are helping here at home and what you can do to celebrate National Indigenous Day!
When you call our office you'll likely hear Cassie's warm and welcoming voice. Get to know her better!
Peter is a proud new legacy leader at Canadian Feed The Children. Learn why he chose to leave a gift in his Will.
Share Your Impact
Download your 2017/2018 Impact Poster for your home or office, or choose a social media banner to add to your profile. Share the impact you're having on children's lives with your family and friends!
Mackline is a bright, bubbly six-year- old who lives with her parents and sisters in a small Ugandan town. It's a happy home where the family raises goats, pigs, chickens and ducks, and grows crops like maize and potatoes.
But school is where Mackline discovers a whole new world. Every day she looks forward to playing with her friends and learning new things from her teacher. She also loves the porridge she eats during the school day – it's tasty and sweet.
But it wasn't always that way. Her parents struggled to take care of their family and her school lacked basic resources. Many children stayed away due to hunger. That all changed thanks to the generosity of Canadians like you. As a sponsored child, Mackline's family and community also receive support.
Before sponsorship, Mackline's parents couldn't provide the basics for their three girls. Now, thanks to their participation in a farmer field school, their farm is producing more food. The increased income means they can support their children.
Mackline's school regularly receives supplies like pencils, crayons and exercise books. And a school nutrition program now provides daily healthy meals for the children.
Mackline's eyes shine when she describes all the things she loves about school. "I like my teacher because she teaches us how to draw good things like mangoes and pineapples," she told us.
Thanks to the support of caring Canadians like you, Mackline can practice drawing pineapples every day – and look forward to a hopeful future.
Jolene Harvests Something New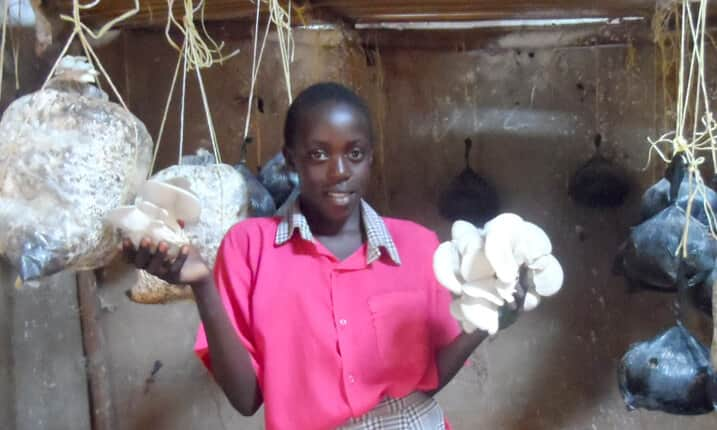 When Jolene's school committee started a mushroom farm, she jumped in to help. Mushrooms are nutritious, easy to grow, and in high demand by Ugandan restaurants. Generous donors like you helped our local partner HUYSLINCI provide materials and training to get started.
"I love mushrooms," Jolene said. "I hope to ask my mother to join me in growing such a garden at home." With new skills and a passion for growing mushrooms, Jolene's school earns an income and soon her family will too!
MARIA CREATES A BUZZWORTHY BUSINESS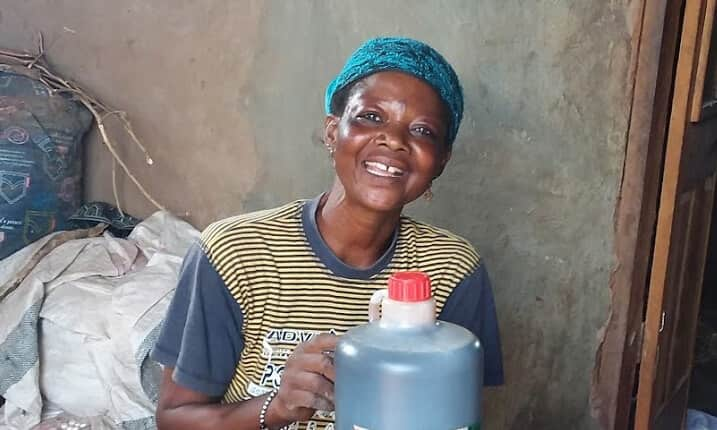 Maria, a 40-year-old mother of five, lives in the Northern Region of Ghana where there has been a significant decline in food production in the last few years. When invited to join a group of 80 women beekeepers in her community, she hesitated "because honey production here has always been the work of men."
Now, Maria is a leading beekeeper and innovative marketer. Beyond selling honey, she has turned honeycomb into body ointment, pomades and sweet drinks. With the income she's earned, she plans to send her children to university. Beekeeping has benefitted the community too: through pollination, farmers have increased their production of cowpea, a popular ingredient in local meals.
"I am grateful to RAINS and Canadian Feed The Children's donors for creating such an opportunity for me and other women here," Maria said.
KELSUMA BREAKS DOWN BARRIERS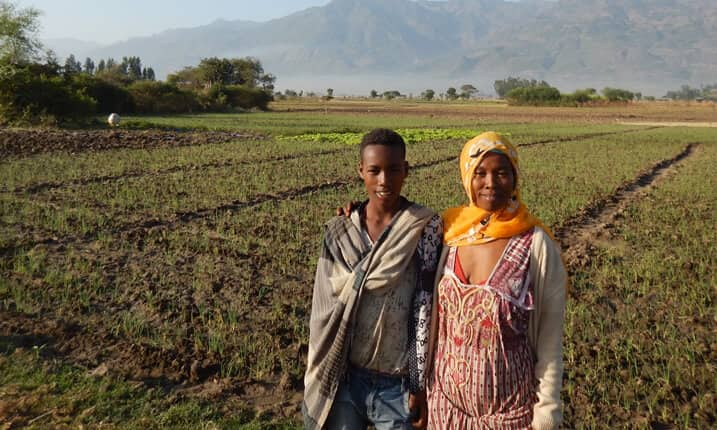 With support from Canadian Feed The Children's MILEAR project, Kelsuma was able to leave a difficult marriage. Although she faced a lot of criticism from her community, she found that MILEAR's gender training stayed with her and gave her the courage to start her own farm with her eldest son. She's done so well she was named Farmer of the Year in her community last year. She's become a women's rights advocate and was recently trained by Ethiopia's Ministry of Health as a local Sexual and Reproductive Health and Rights instructor. From that first training, Kelsuma has transformed her own life and is now helping to transform her community too.
It's a wrap on MILEAR! The five-year, $7.6 million agriculture project yielded some amazing results through irrigation, market-led agriculture, and new income generation opportunities for women and youth. Learn more about MILEAR.

5 gardens you support around the world!
You grow health and happiness when you give the bestgiftever.ca
When you give a family, school or community a garden, you help provide healthy food and hands-on learning. This is true everywhere Canadian Feed The Children works around the world including here at home.
From vegetable gardens that help feed families, to school and community gardens that teach people how to grow and eat healthy produce, every gift you make helps nurture healthy and happy children.
Here are five gardens (of many!) you support around the world when you give the Best.Gift.Ever!
BOLIVIA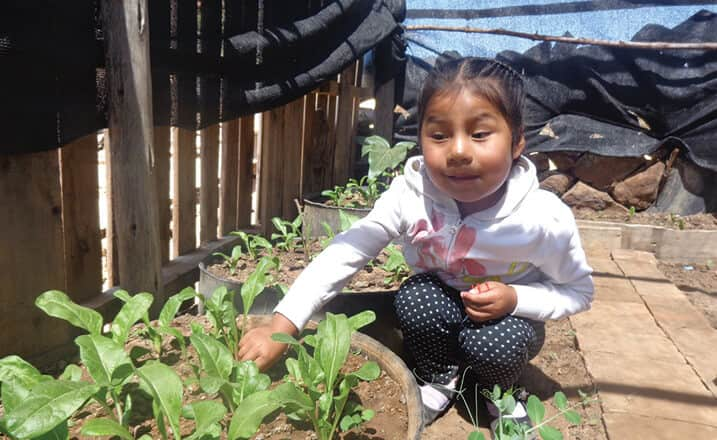 Four-year-old Amayda helps her mother tend their urban garden at home. Together, they grow healthy food and make nutritious meals.
ETHIOPIA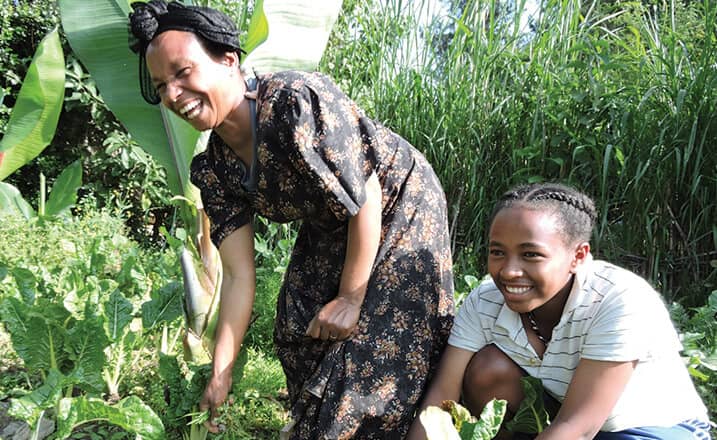 Zenebech works with her daughter in the garden outside their home in Addis Ababa. She sells the surplus to help pay for her daughter to go to school.
Uganda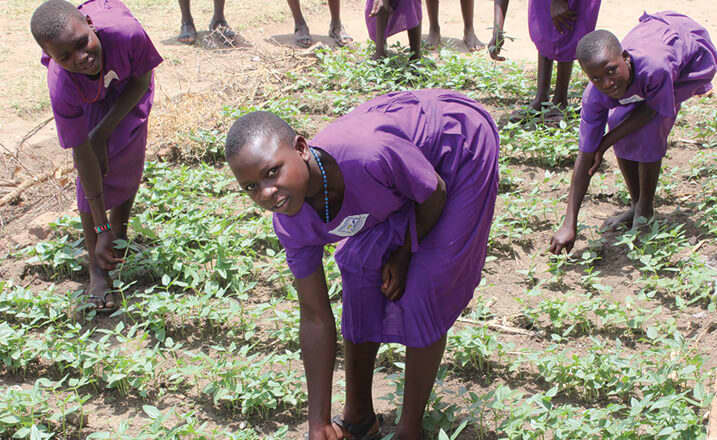 Rebecca and her peers help care for their school garden. The food they grow is used in the school meal program.
Ghana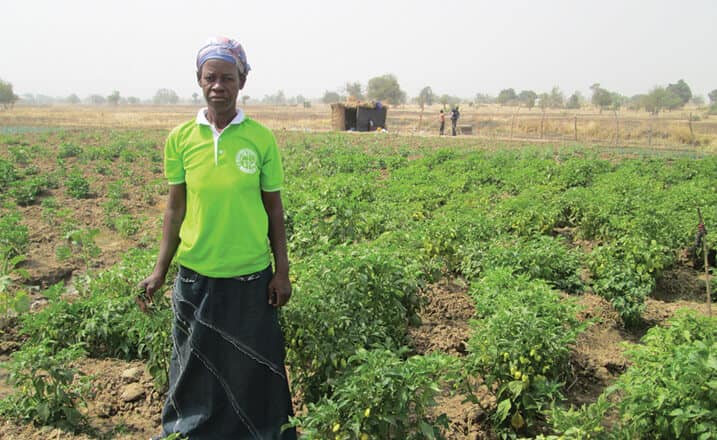 Azure learned how to garden in the dry season in northern Ghana. Now she can grow enough food to feed her children.
Canada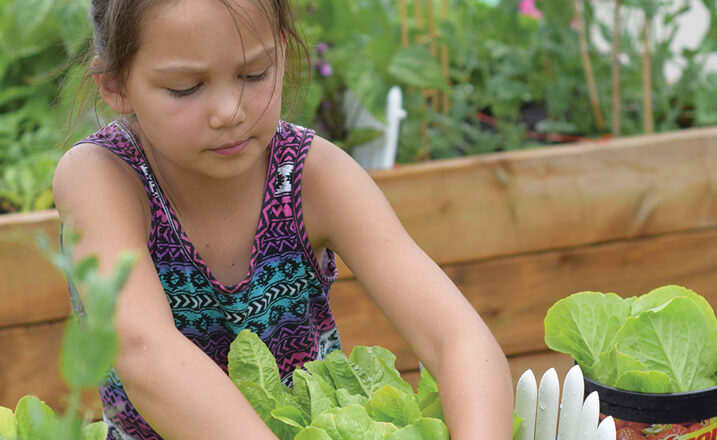 Zoe likes to garden with her friends at school. They learn how to take care of plants and harvest food from Mother Earth.
Celebrate National Indigenous Day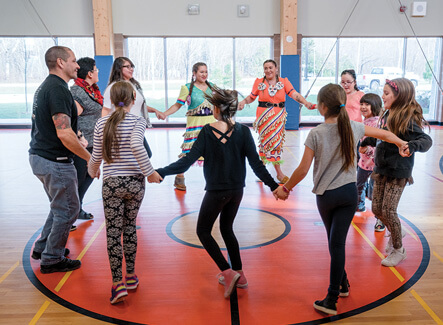 Join Canadian Feed The Children and people across the country celebrating National Indigenous Day on June 21st.
Connect with us on Facebook, Twitter or Instagram to read inspiring stories of community-led change from 15 Indigenous communities across Canada. We'll also share details for learning events, pow wows, concerts and other events taking place near your community.
Transformations 2018: Online and in communities near you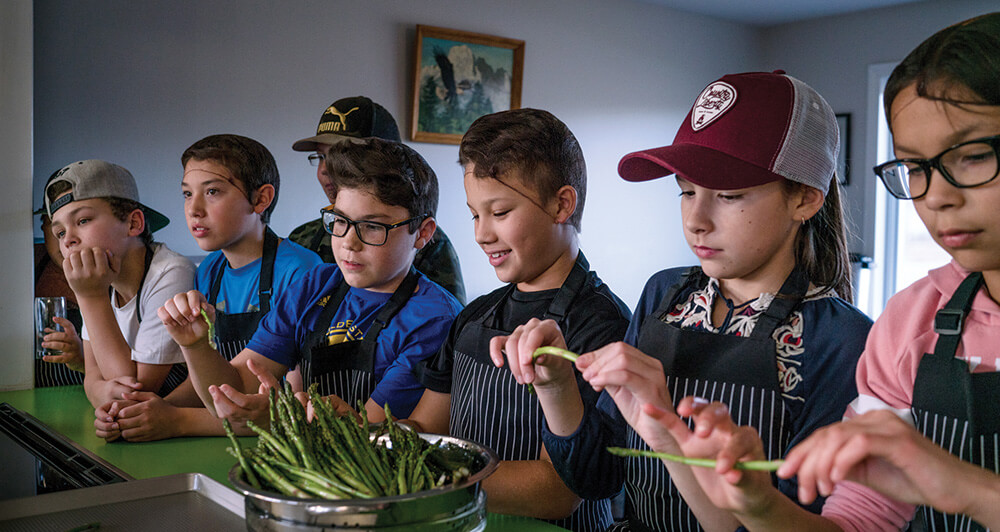 Acclaimed photojournalist Allan Lissner visited three First Nations where donors like you are supporting change through Canadian Feed The Children.
Together with the Ontario Council for International Cooperation, the Transformations 2018 photo exhibit was launched in February this year.
The exhibit explores food sovereignty in Eel Ground First Nation, Neyaashiinigmiing, and Garden Hill First Nation.
Check out the Transformations photo exhibit online or in a community space near you.
How you're helping here at home
By Deidre (DeeDee) Millar, Neyaashiinigmiing
"I have seen first-hand the impact Canadians like you are having in the lives of children. I'm the Healthy Living Program Coordinator at the Kikendaasogamig Elementary School in Neyaashiinigmiing – a First Nation community in Ontario.
Before our partnership with Canadian Feed The Children, we had children who would come to class hungry because they had very little food at home. Today, all our students know they can always count on healthy meals at school. Thank you!
I know it is hard to believe that in this day and age, in Canada, there are still children who go without food. But sadly it's true.
The partnership with Canadian Feed The Children and donors like you has been an absolute blessing for our community. I know I can count on you to help children in other communities like mine, too."
*an excerpt from Help make a brighter future for children, May 2018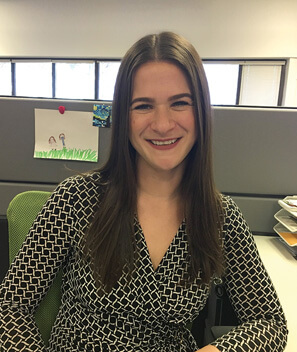 We asked Cassie what are the best five parts of her job. Here are her answers:
When you call Canadian Feed The Children, you're likely to hear Cassie's warm, welcoming voice at the other end of the phone. As our Development Coordinator, Cassie's day is all about making sure you are taken care of well.
Seeing our donors' generosity in action. Whether it is someone calling in to purchase a fresh produce box from our Best Gift Ever catalogue, or a child that decided to raise money instead of receiving birthday presents, I am always inspired by our donors' kind and generous support.
Believing in our work. I love being able to talk to donors and hearing more about why they support CFTC. I am very thankful to be working alongside them to promote education, food security and strong communities worldwide.
Belonging to the CFTC family. I get to work closely with our international program partners and staff, our Canadian offices and, of course, our donors!
Understanding the issues. Our donors always want to learn! I appreciate getting thoughtful questions regarding our programs and how each donation is helping make a difference.
You! Working together with you to help children around the world is the best part of my job. Thank you!
I think, as Canadians, we are obligated to help others. As difficult as it was for me, there were so many other people in the world who had it worse.
I may not be able to work full-time because of my disability but I still give what I can. It brings me joy to know I'm making a small difference.
I turned 40 last year and have been thinking about how I can keep making a difference even when I'm gone. I don't have a lot of money but with a gift in my Will, I can continue to have a positive impact on children around the world in the future.
That's why I've chosen to become a Legacy Leader with Canadian Feed The Children by leaving a bequest in my Will.
- Peter Wise, Legacy Leader