Fall/Winter 2018
Your generosity is worth celebrating!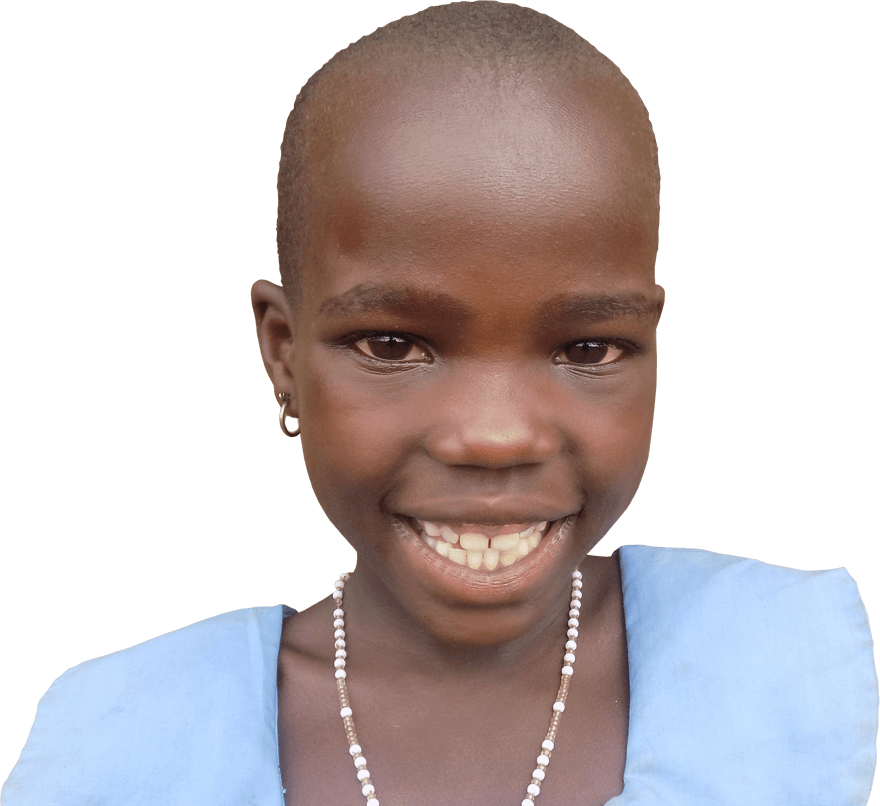 Fall/Winter 2018:
Your generosity is worth celebrating!
As we approach the holiday season in Canada, children and their families and communities around the world are benefiting from your generosity. And we believe that's worth celebrating.
Children know they can count on healthy meals at school, families have learned how to earn more income, and communities have become more resilient to poverty - all thanks to you.
As you read this edition of thrive!, you'll hear from sponsored children around the world who have been given so many things to celebrate this year. You'll see first-hand how the gift of a goat helped Florence in Uganda transform her children's lives. And, you'll read about how your monthly gifts are helping good food take root in Indigenous communities in Canada.
We hope that the stories we share in this digital edition of thrive! uplift you during this season of giving and generosity.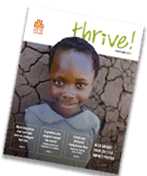 thrive! is Canadian Feed The Children's semi-annual newsletter, written specially for you. We connect you with the children, families and communities in Canada and around the world who you help through your generous support. It couldn't be done without you - thank you!
Want to read more? Sign up for our monthly e-newsletter to learn more about the impact of your gifts and other ways to help, sent conveniently to your inbox.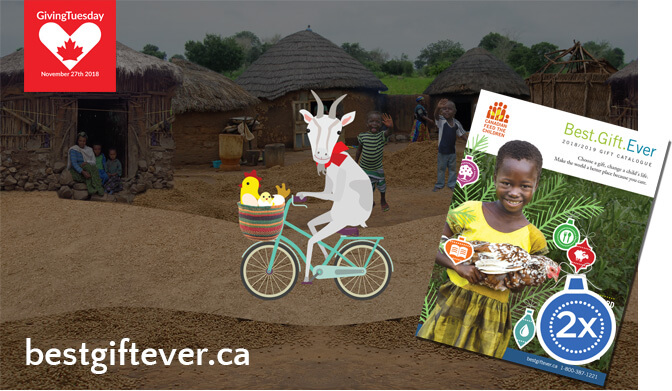 Immaculate dreams of becoming a nurse. You're helping her get there
Sponsorship helps give children a brighter future
When I grow up I want to be a nurse, so I can help treat sick people in my village. I like going to school because my teachers love me and teach me well. I like counting numbers.

When I go to school I get to eat porridge. My mama also sends me with cassava and potatoes from our farm. My mama says that my skin looks better now that I eat healthy porridge at school and my parents learned how to grow more food.

I help my mama carry the vegetables that she harvests from our garden. I also keep the fire burning, fetch water for my family, and help with other chores. My mama said that she is going to teach me how to cook vegetables one day too." Immaculate, sponsored child, aged 8.
Immaculate is growing up in a small village in Uganda that is located between a rainforest and a large sugarcane plantation. Together with her mother Jane, father Bosco, and four other siblings, Immaculate lives a happy life dreaming about her future. But like many children living in poverty in her community, her family faces many challenges.
Despite working hard, her parents would sometimes come up short during harvest. That meant they often couldn't afford to feed their children and sell enough at market to earn an income to provide for other necessities like school fees.
To make matters worse, the nearest school was four kilometres away from their home. The distance was too far for young children like Immaculate to walk to safely on their own. So families often kept their children at home until they were old enough to walk alone.
Then Immaculate became a sponsored child - and it changed everything.
Immaculate's mother Jane and father Bosco were given training on a 'farmer field school' where they could practice new techniques such as applying natural fertilizer and spacing out crops to increase their yield. They also attended workshops on nutrition and learned about the importance of a balanced diet for their children.
And did it ever make a difference! After applying these new techniques, Immaculate's parents more than doubled their harvests on their land. Now they grow enough to sell at market and provide their family with healthy food for several months at a time.
"Being in the Canadian Feed The Children project has taught me a lot," Jane told us. "I now provide a balanced diet of food for my children - posho, cassava, rice, meat, vegetables, beans, ground nuts and fish."
A new school brings new hope
With the support of donors like you, Canadian Feed The Children worked with local partner CEDO to build a new school closer to her community. Parents like Immaculate's helped contribute what they could to the project too.
"With the introduction of the community school supported by Canadian Feed The Children, CEDO, and the parents, Immaculate and my other children are now attending school. I do not worry about their safety anymore because it is nearer to my home," Jane explained.
It's important to Jane that Immaculate goes to school - because she was never given the chance to go herself: "I want to see Immaculate grow up to be a responsible citizen and attain a better education than I did so that she can support herself as an adult."
Thanks to the support of generous Canadians like you, Immaculate and Jane's dreams can both come true.
Children's best memories from 2018
You've helped give children so many things to celebrate.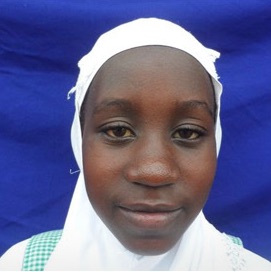 My favourite memory was when my mother could afford to pay my school fees this year."Racheal, age 15, Uganda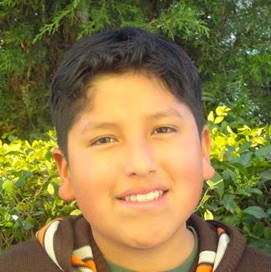 I loved celebrating Christmas and spending time with my family last year!"Gary, age 15, Bolivia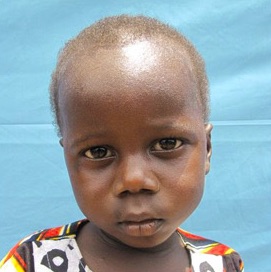 This year my mom bought me new clothes that I love."Nteja, age 3, Ghana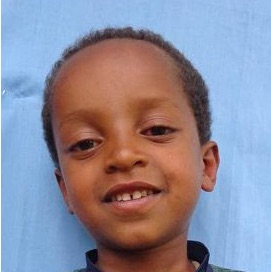 I really liked it when my dad asked me to help him take care of our farm animals."Kibatu, age 4, Ethiopia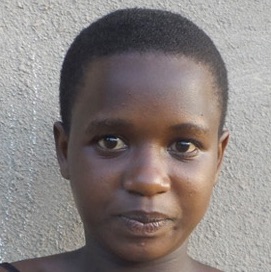 My best memory was being hugged and cuddled by the people I love."Estefany, age 3, Bolivia
Sanitary pads, teaching with love, and invested dads
Monthly giving helps make community solutions possible
KEEPING GIRLS IN SCHOOL. PERIOD.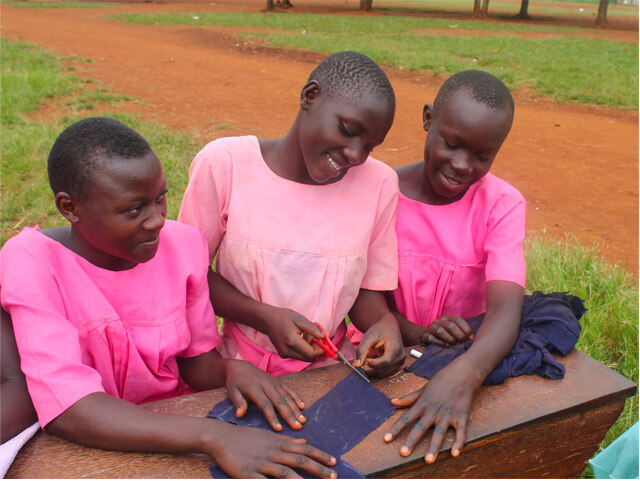 I want to make sure that all the girls in my community go to school and get good jobs," Saluwa told us, while carefully stitching fabric together to
make sanitary pads for her peers.
Keeping girls in school is a big dream for a 15-year-old, but it's one that Saluwa is helping to make possible one sanitary pad at a time.
Girls like Saluwa are learning how to produce their own pads through a new initiative funded by Canadian Feed The Children through local partner UCOBAC. The initiative is designed to combat the high rate of adolescent girls who miss or drop out of school in Uganda because they don't have the supplies they need.
Ever since learning how to make her own sanitary pads, Saluwa has started supporting other girls with her new found skills too: "I help my friends when they have their periods. I make pads at school and collect them so they can use them too."
Along with private latrines built with support from donors like you, Saluwa's school is well on its way to keeping more girls in school.
TEACHING WITH LOVE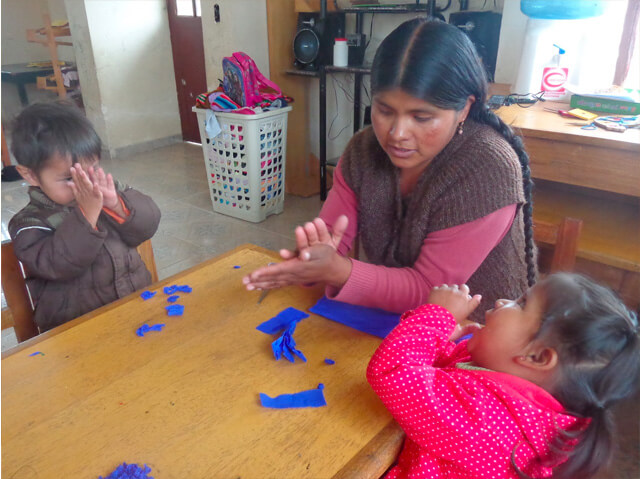 Every parent knows how special it is to find someone that cares for your child as much as you do.
For the moms and dads of very young children in this Bolivian town, they've found that special person in Andrea, their Early Childhood Educator.
24-year-old Andrea has worked at the Early Childhood Development Centre in La Barranca, Bolivia for five rewarding years. In that time, she's become a warm and loving mother figure to many of the community's children.
Shaping the future for children aged one to five is a big responsibility, and Andrea takes it very seriously. She believes that in addition to patience and creativity, the number one way to be a great ECE is to "teach with love."
In her community, many parents work long hours in nearby towns, and without the Early Childhood Development Centre, there would be no where for their children to go. The first five years of life are a crucial growth period, where access to good nutrition, education and a safe, enriching environment can make all the difference in creating a healthy future for a child.
It's a dream that Andrea shares with parents around the world that you help make possible – a bright future for their children, no matter what.
INVESTED DADS BUILD STRONGER COMMUNITIES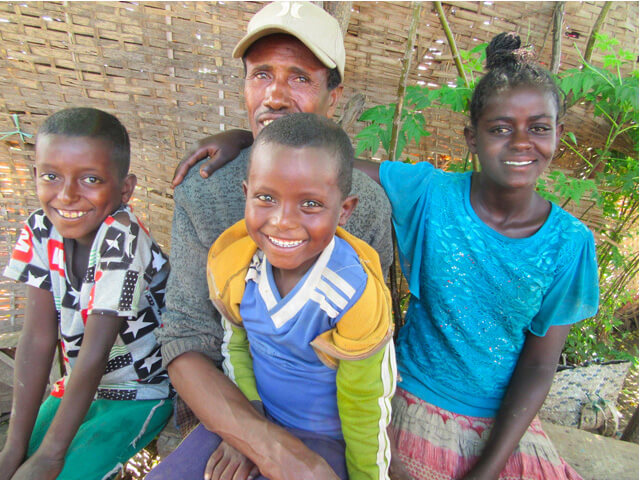 Ashenafi is raising his three children together with his wife in Bora, Ethiopia. It's a community that faces many challenges: "We have problems with clean drinking water, our roads are poor and we cannot sell our produce at markets, and we do not have sufficient schools," he explained.
Thanks to the support from donors like you, Canadian Feed The Children is starting a new partnership with the Bora community. And parents like Ashenafi are leading the charge. It's part of Canadian Feed The Children's commitment to community-led development.
"Coming together and discussing our issues as a community is very important," Ashenafi insisted. "In the past, we never had such kinds of discussions on issues of development. But now we are talking about issues that affect our children's future. We are also mobilizing other communities to do the same."
Ashenafi has many plans - and some have already started. The community planted 450 tree seedlings at the local school, and they are working to develop a farm together so it can be used as a model for their community.
"To change our life we need to take our own action first by working together. I will continue participating and work with others to bring about change," Ashenafi promised.
After my husband lost his job as a fisherman, we suffered as a family. We used to plead with the school not to chase our three children away when we were behind on fees. We were struggling - and that's when you came in"
At the time, I lacked basic knowledge about farming. Both for caring for animals and growing crops. I tried to learn on my own by asking neighbours for advice and listening to radio shows, but then Canadian Feed The Children's local partner HUYSLINCI offered me training in caring for domestic animals and maintaining a vegetable garden.
Because of you, I received my first goat.
I learned that animals need space that is well planned and maintained. I was taught how to properly feed them, and to identify disease and illness and how to treat them. Plus, I learned how to use farmyard manure for my garden, which helps keep the soil fertile. HUYSLINCI also taught me the importance of saving and borrowing, and to not sell my animals if an urgent need arises in our household.
These days I spend most of the time looking after my animals. I also grow vegetables for us to eat and sell and I am so happy that you helped give me those skills. I am proud of the way my little farm is expanding. I have successfully bred my goats and now have nine of them. We also have two pigs, 45 rabbits, and seven ducks.
As a mother I have encountered a number of financial challenges. Although we are not there yet, the animals have provided me with an income that gives me hope that our children can continue attending school, receive medical care, and have clothing and nutritious food.
I know that you could have chosen to use your money on anything else and to not give us these goats. I also know that there are more families that need such help.
I therefore think the same spirit of giving has to continue and I will do so by giving a goat to another needy family in my community. It feels good. It makes us feel that we can help one another to improve our livelihoods.
Look at my children (placing her hand on her daughter), they look good….but do you know why?... it's because of you.
You taught us the importance of vegetables and how to grow them. These shining skins are a result of the greens that we eat almost every day. We balance our diets, we know how to prepare meals through the food preparation and preservation classes that you gave us. I will tell you that even food wastage has reduced - we only prepare what we shall consume and not to recycle food, which we sometimes used to throw away.
Because of my work with the domestic animals, my children have learned how to care for them too. I have given each of them responsibility of caring for one goat each. In a way, they have learned a lot of skills because I guide them.
My son Mulema wants to become a veterinary doctor to treat animals now. He says that he doesn't want any animal to die.
I want to thank HUYSLINCI and generous donors in Canada for the work done in supporting our children, empowering the youth and organizing educative seminars. People in my community are happy about you. I hope that you continue in the same spirit and with the same great work."
- Florence, farmer and mother of three, Uganda
Good food takes root in Indigenous communities
Get to Know Us
Q&A with our CEO Jacquelyn Wright
You won't want to miss the all new Best.Gift.Ever
This year's Best.Gift.Ever catalogue has some new gifts that can make a big impact on the lives of children and their families around the world.