You are helping to reduce childhood hunger by feeding children and improving food security. You also support children's education, gender equality and sustainable agriculture, and empower girls and women in Ethiopia.
Your support positively impacts nutrition, education, family, economy and girls' and women's rights and equality. And child sponsorship empowers sponsored children, by giving them an opportunity to be child ambassadors. They are not just beneficiaries, but in their role as child ambassadors, they develop confidence and self-esteem by contributing in the promotion of the initiatives that support children's health, nutrition, and education in their communities.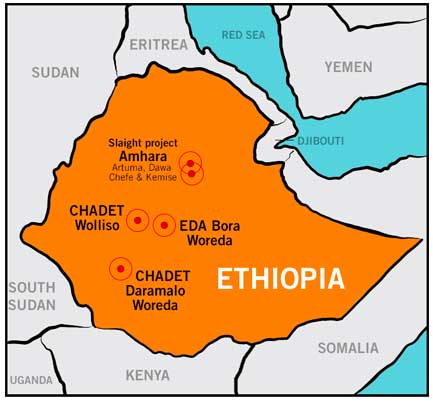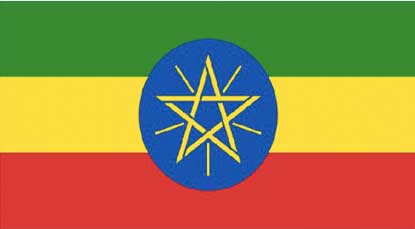 Country Flag
national Food:
Often called the national dish of Ethiopia, doro wat is a spicy, slow-cooked chicken and egg stew.
Official Languages:
Official languages include Amharic, Oromo, Somali, Tigrigna and Afar.
National sport:
Ethiopia's national sport is football, also known as soccer.
National animal:
Referred to as the "king of the animals", the lion is the official national animal of Ethiopia.
Fun Facts about Ethiopia
Ethiopia was the birthplace of coffee.
Several archaeological findings suggest that the country may be where we all started out from.
Ethiopia is home to 1.5% of the world's population.
Africa's first Olympic gold medal was won by Abebe Bikila, a marathon runner from Ethiopia.
The longest river in the world is supplied by Lake Tana, a lake in Ethiopia.
Danakil Depression, situated in Ethiopia, is the lowest point on Earth. Danakil Depression is home to a lava lake and the hottest temperatures on the planet.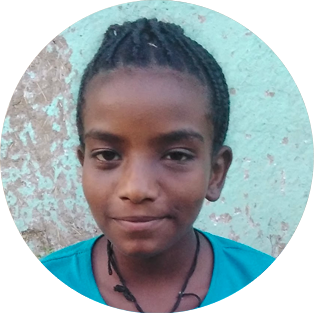 "[My mother] started giving us different types of food. Overall, our meals improved!"
—Meheret, 10, Ethiopia
New
Local partner WRDA School block for grade 5 and up in Oromia Zone, Amhara Global Affairs Canada-funded SHINE project

Food
Security
6,000
meals via food hampers
532
people received nutrition training
342
people received agricultural training & inputs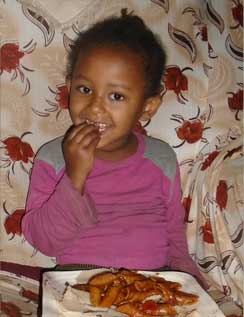 Gender Equality
177
women completed basic business skills training and received seed funds
240
women recruited for next trainings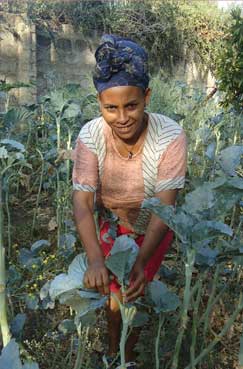 Children's
Education
520
students received school supplies
712
students involved in youth groups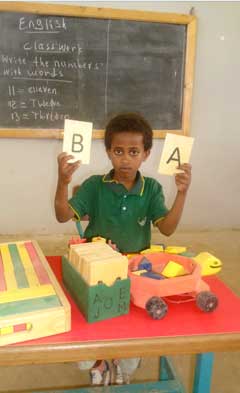 Livelihoods
1,108
members of income, saving & credit groups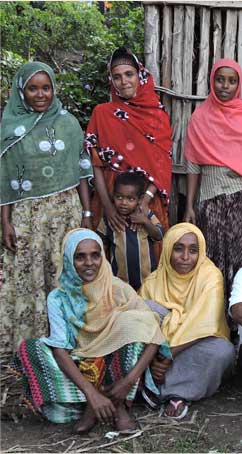 Your support makes the difference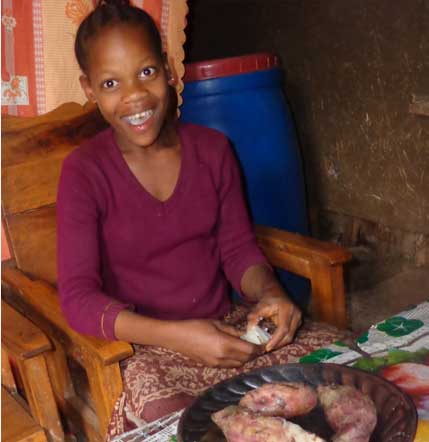 With Nutritious Food
Your sponsorship helped deliver food hampers filled with 6,000 nourishing and nutritious meals and sanitary materials to children and families.
Your sponsorship increased farm yields. Now, more food is available and children are eating a greater diversity of healthy food. Farmers' associations were created, training farming families in agriculture and organic farming, with a focus on planting, crop and soil techniques, weed and pest control, composting, other climate-adaptive agricultural practices, and post-harvest storage. Communities benefit from small-scale irrigation systems, which provided water to gardens and livestock.
Your support enabled families to work together to plan kitchen gardens, buy livestock and decrease their dependence on chemical fertilizers. Families learned how to grow vegetables that they could eat, trade with neighbours, and sell.
Community members were trained in what constitutes a nutritious diet. Now children are eating more nutritious food and learning to grow it themselves.
With Children's Education
Because of child sponsorship, 520 students received school uniforms and supplies, including books and pencils, which helped increase attendance and keep children in school.
Your sponsorship trained educators and outfitted an Early Childhood Education Centre (ECEC) with solar electricity and sanitation facilities. Three ECEC's now have better access to water, as new latrines were built. Early childhood and primary schools were empowered to create safe environments by investing in supplies, nap and tables and chairs for recreational areas. This ensures that children can receive the quality education every child deserves.
Additionally, 712 students and their parents participated in awareness creating events where they learned the importance of girls' education and rights, sexual and gender-based violence and girls sexual and reproductive health rights. These empowering initiatives aimed to decrease gender-based violence, support safe school environments, increase girls' attendance in school and promote positive parenting.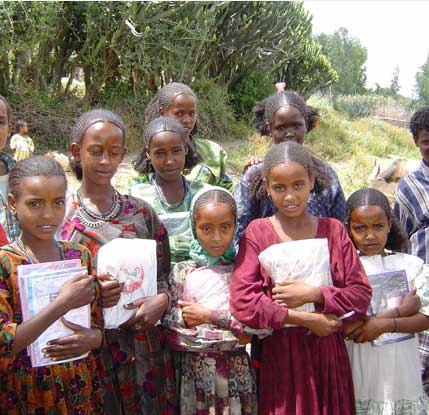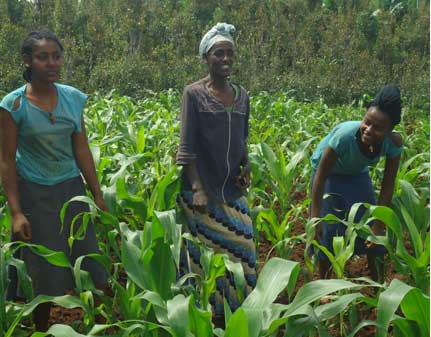 With Gender Equality
Our workshops provided 177 women with business skills and the funds for seeds to grow income-generating gardens to diversify their income streams and create economic resilience for their families—another 240 women will participate in this mentor-based training.
Additionally, women participating in our programs learned how to voice their needs, ensuring that they are prioritized in the integration of their community's overall plans. Your support also helped generate community activities that empowered girls to return to and stay in school.
With Community Building
Your sponsorship helped 1,108 parents—90% were women—become members of income savings and credit groups to diversify their income and build income-generating ventures.
Community members of our Savings and Credit Cooperatives gained financial training to start their own small-scale businesses, while women and youth were educated in credit and resource-building to establish agricultural and other businesses.
Additional start-up funding was provided to female savings and credit co-op members to launch their own businesses.
There's still so much more to do!
Located in East Africa, Ethiopia is one of the least developed countries in the world with 26 per cent of its population living below the poverty line.
Conflict and war have displaced tens of thousands of people within the Amhara Region.
Severe drought combined with the COVID—19 pandemic has reduced agricultural production and skyrocketed food prices and the cost of living across the country.
28 per cent of children under the age of 18 are monetarily poor and multidimensionally deprived, causing a surge in child labour and gender-based violence.
40 per cent of girls married before the age of 18. Women have limited participation in household and community decision making, while 28%, including girls of reproductive age, are chronically malnourished and have a high morbidity rate of 76% in comparison to 26% for men.
You are helping create a gender-equal future in Ethiopia
In Ethiopia, 15-year-old Monenus is the leader of her school's 45-member Gender-Based Girls Club. Her leadership is especially remarkable given that women in her community do not typically hold leadership roles.
Like too many other countries, Ethiopia has a staggering gender gap. Fifty percent of girls who enroll in primary school only make it to Grade 5 and four out of ten girls are married when they are children. Only six per cent of rural women have access to credit and only one per cent have access to vocational training. Women make up the majority of the country's rural agricultural workforce but have little say in financial decision making. Monenus is pushing back.
She and the girls in the Club created a snack-based business managing the potato chip and ice machines at their school, which generate revenue for the school and for families who need assistance. The Club earns its money by reinvesting in community building projects and to date has provided monetary support to local elders facing pandemic-related difficulties, refurbished two homes belonging to local single mothers, and purchased sanitary supplies for girls, which helps to keep them in school.
Monenus and her friends' efforts have created a buzz, inclusive of a great working relationship with local authorities, empowering them to formally address the multiple challenges girls face in their community. For her first project, Monenus successfully pushed to increase sexual and reproductive health and rights training at her school.
By putting girls at the forefront of their activities, the Club is proof that girls and women are capable of strong leadership. As well, the Club's various fundraising schemes teach the girls and their community about the value of entrepreneurship and how to build a strong economic future.
"The youth can play many roles in their community," says Monenus. "Coming together and collaborating is very important. Above all, focusing on solving girls' challenges should be a priority. We have to be tolerant of each other; we have to scale up our best experiences and come together to support girls. Being a girl, I am very interested in solving my fellow girls' problems. I enjoy helping those who need it and I am developing confidence as the leader of this club."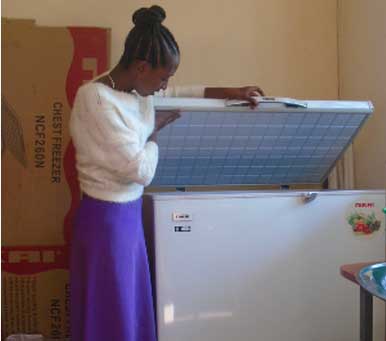 Canadian Feed The Children is partnered with CHADET, EDA and WRDA in Ethiopia. For you, the donor, they are the boots on the ground transforming your generosity into meaningful, measurable results with children and families.
CHADET is a registered NGO that works for the protection and welfare of children in difficult circumstances. It was founded in Addis Ababa during the height of the HIV/AIDS crisis and has deep roots in community education, developing peer sexual and reproductive health and rights (SRHR) educator and care provider networks, and working with children and youth exposed to physical and sexual exploitation.
Established in 1996, EDA delivers education, childcare and protection, youth and women's empowerment, agriculture, livelihoods and food security programming, inclusive of community health and water/sanitation projects to help improve the lives of children and youth in disadvantaged communities.
WRDA works to alleviate poverty in the Wolaitta Zone. Focus is on food security via agriculture, savings and credit cooperatives, with emphasis on women's self-help groups and natural resource management. It also conducts development activities related to children's education about their sexual and reproductive health and rights, and health, water, and sanitation.
Together, we are providing nutritional support and access to education to children and their families.