Donate an Animal
Donate an animal to a family from just $25 and give them the tools they need to become food secure.
Donate Animals here. We'll source them there
When you donate animals they'll be sourced locally, i.e. as close to the recipient as possible. This approach provides an extra boost to local economies while keeping transport costs to a minimum.
Send a Free Card to a Special Somebody
With each animal donation you will be able to select a FREE Printed, PDF or Ecard to send to a special somebody. Card designs include holiday, gift-themed (pictured), birthday, teacher, wedding plus many more. You can also buy charity animals without selecting a card.
Pay & Instantly Receive a Tax Receipt
When you donate livestock you will immediately receive a charitable tax receipt in PDF format by email. You can pay for your animal donation using a credit card (Visa, MasterCard or Amex) or via PayPal. Canadian Feed The Children is a registered Canadian charity.
At 14, Zoe from Neyaashiinigmiing in Ontario has more experience than most in working toward food sovereignty. Firmly embedded in her Indigenous food traditions and heritage, Zoe has championed for food security and food sovereignty all her life. From her Elders, she's learned how to grow food and eat from the land and leads her peers in tending the school orchard and produce garden.
Zoe says "Our community is filled with caring and loving people and I feel really safe living here. That's why I've been proud to be a part of our school and community gardening programs. It's really great to see everybody come together and make something that we can all benefit from. I've also learned a lot about food that grows within our native lands. I enjoy harvesting wild foods like leeks, morels, puffballs and apples. I also like to go partridge hunting with my Papa. Sometimes, we are able to give some of the food that we've gathered to other people in the community. This makes me feel good about myself".
We at Canadian Feed The Children have been honoured to watch Zoe grow over the years into the young leader she is today. Zoe challenges us all to think of how our small actions can make a big impact.
By buying a Best.Gift.Ever you are helping children like Zoe learn the importance of regaining food sovereignty and supporting programs like school and community gardens, Indigenous knowledge education and much more!
About Us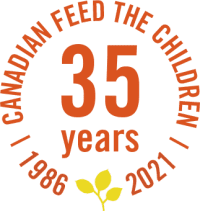 35-Years Experience Feeding Children
Children Canadian Feed The Children is an independent, secular development agency with 35-years experience feeding children.
We take a community-led approach to improving food security in the communities where we work.
We're an awarding-winning, 5-star rated charity that envisions a world where children thrive free from hunger and poverty.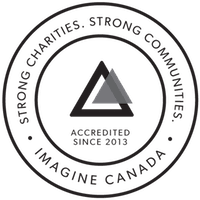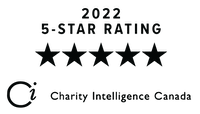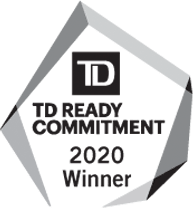 "I donate to Canadian Feed The Children because children should not be hungry. It's up to us to make sure this doesn't happen."
- Robyn