Ghana
A country focused on community resilience
Ghana
A country focused on community resilience
Differences in culture, climate, gender equality, and education levels are vast between Ghana's north and south regions. While Ghana is considered a 'middle-income' country, this disguises the fact that Ghanaians in the largely rural north fare much worse than those in Ghana's south on all indicators of human development including life expectancy, expected years of schooling, literacy, and metrics related to gender equality.
Women and children of the north are at the greatest disadvantage by far, with the lowest access to food, healthcare, education, and livelihoods. This makes gender an important dimension of poverty along with the rural/urban divide.
Close to four in 10 children under the age of five are nutritionally deprived in northern Ghana. School infrastructure, teacher capacity, and learning materials are inadequate so the quality of education suffers.
These issues come to a head in the "hunger gap" months: a period between harvests – which is lengthening, due to successive seasons of a failed rainy season – when the food runs out.
During this time, men and youth migrate to cities to find work. Once there, they are frequently locked into menial jobs or, worse still, subject to sexual exploitation or trafficking.
In 2022, CFTC and its donors supported
21,475 children
and
adults
in Ghana:
1.049 people

(7 of 10 women) received

agricultural inputs
1,897 people

received agricultural training
30 VSLAs

support

903 people

(9 of 10 women)
1,056 children

are supported in 4 schools
Inequality continues to be a major challenge in Ghana. …Additional policies targeting poor communities are urgently required to avoid lasting damage to the fabric and stability of Ghanaian society. In a nutshell, Ghana has positioned itself as an oasis of political and economic success in the region. However, for such success to be felt, the government must endeavor to sustain growth and ensure equality.
BTI Transformation Index, 2022
FOOD SECURITY & CLIMATE-ADAPTIVE AGRICULTURE
Hover or tap to find out more
You can help smallholder farmers increase their use of climate-adaptive agricultural practices by:

Fostering the use of climate-resilient agricultural training and techniques
Providing greater access to community / agricultural extension services
Increasing women's access to land, credit, markets, inputs that enable them to fully and fairly contribute to agricultural productivity and share in its profits
Supporting dry season farming, climate-friendly pesticide and fertilizer use, irrigation systems, ploughing and planting strategies, weather forecasting, indigenous seed preservation and use to better adapt to changing weather, maximize growing seasons, and increase yields
WOMEN'S ECONOMIC EMPOWERMENT
Hover or tap to find out more
You can help women gain business skills and establish good livelihoods by:

Targeting women's involvement in agricultural training and increasing their access to land, credit, markets, and inputs that maximize yields and profits
Encouraging women to join credit and savings co-ops, income-generating groups, farm-based organizations
Offering business skills training and linking women to markets and value-addition opportunities, including through business incubation hubs
Encouraging women to take leadership roles in farm-based organizations, as community/agricultural extension agents, and in demonstration farms
Engaging communities to understand
YOUTH ENGAGEMENT & VOCATIONAL SKILLS TRAINING
Hover or tap to find out more
You can help youth gain business skills and good livelihoods in their home communities by:

Providing seed capital
Offering business skills training
Supporting mentorship, apprenticeship and occupational skills training
Children's Education
Hover or tap to find out more
You can support children's education by investing in programs that:

Equip schools and school clubs with textbooks, school supplies, classroom and playground equipment
Train and support teachers, school-management committees and PTAs to support governance and develop action plans that address the barriers to education for girls and boys
Engage parents, teachers, and other community leaders in raising awareness about the value of girls' education and the barriers that prevent girls from attending and completing school (SGBV, harmful traditional practices like early marriage)
Stories of Impact: International
Check out how your support has contributed to food security, women's equality, children's education and more in CFTC donor-supported communities around the world.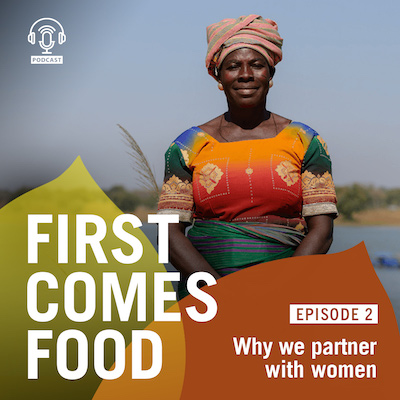 ---
people received agricultural inputs
7
of
10
women
people received agricultural training
---
NEW business ventures established and
22
women trained
VSLAs support
903
people;
9
of
10
women
---
primary schools support
1,506
children
students participate in school clubs
Hearing from communities
About their most significant change
[With the revival of indigenous food crops including Bambara bean and fonio], we are happy [to be able] to provide adequate and nutritious meals for our children but more importantly to revamp our food heritage.
With the weather information, I am now able to make better decisions on the type of crops to plant and the planting time. I am sure of a good harvest and food security for my household this year.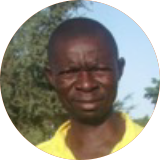 My views have changed. Now, we do everything together. I now involve my wife fully in our farm work and she too supports me. We see ourselves as partners in all family matters and business now and this has raised our farming income. The team & approach
DELIVERING COMMUNITY-LED RESULTS THROUGH STRONG PARTNERSHIPS AND STRATEGIC ALLIANCES IN GHANA



REGIONAL ADVISORY INFORMATION & NETWORK SYSTEMS (RAINS)
RAINS works in Ghana's Northern Region, supporting productive livelihoods, access to education, and climate-smart agriculture by providing grassroots capacity-building in the sustainable use and management of natural resources.
TRADE AID INTEGRATED (TAI)
TAI seeks to help the productive poor to create and manage viable ventures for sustained poverty reduction and wealth creation. Based in the Upper East Region, TradeAID is involved in promoting sustainable rural livelihoods, helping to strengthen off-farm alternative livelihoods and climate-smart farming activities.
Join us to support long-term change
YOUR COMMITMENT TO CHANGE IN GHANA WILL HELP BUILD A HEALTHY FUTURE FOR CHILDREN, YOUTH AND FAMILIES
Greater access to education through improved infrastructure, teacher training and recruitment, greater community engagement.

Food security, dietary diversity, and better family nutrition through training on climate-resilient agricultural techniques and alternative livelihoods (especially for women).

Economic resiliency is supported via income generation through both agricultural and alternative means, and community-led programs such as Village Savings & Loans Associations targeted especially to women.

Higher school attendance, retention and graduation rates; equity in good educational outcomes for boys and girls; greater valuing of girls' education.
Thank you for sharing our commitment to help children thrive!
For more information, please reach out to Fawad Iqbal at

[email protected]
Thank you for sharing our commitment to help children thrive!
For more information, please reach
out to Fawad Iqbal at


[email protected]