Ethiopia
Working towards a gender-equal future
Ethiopia
Working towards a gender-equal future
With a population of about 123 million, Ethiopia is the second most populous nation in Africa and among the world's poorest, ranked 175 out of 191 on the UNDP's 2021-2022 Human Development report.
Conflict in the country's northern regions has caused internal displacement, loss of life, and property damage, and gender-based violence and harmful traditional practices have driven unsafe migration to the Gulf states, especially for young women.
Ethiopia is experiencing an extended drought in the southeastern part of the country with over 24 million people highly vulnerable. These extreme conditions of drought and conflict negatively affect agricultural production, food security, and child nutrition. Food shortages are widespread and, in some regions, the rate of child stunting is as high as 48%.
The country had made gains towards increasing its exports and reducing importation of staple food crops like wheat, and has made good progress improving access to education for women and girls. However, the global pandemic, war in Ukraine, and internal conflict has stalled progress on many fronts, and recovery is slow.
In 2022, CFTC and its donors supported
175,187 children
and
adults
in Ethiopia:
758 people

received

agricultural inputs

, 9 of 10 women
709 new businesses

were established, 8 or 10 by women
2,430 children

in

35 primary schools

were supported
1,784 parents

&

caregivers

were trained in

child development
The Ethiopian government's Green Legacy Initiative (GLI), begun in 2019, seeks to plant 20 billion trees by 2022. Despite skepticism about the numbers, the GLI has provided a significant boost to forest development and livelihood improvement across the country, and raised public awareness about the importance of planting trees and protecting existing forests as a way to combat climate change.
WORLD AGROFORESTRY (CIFOR-ICRAF), 2022
FOOD INSECURITY &
CLIMATE CHANGE
Nearly half the population of Ethiopia is undernourished and, after the fifth failed rainy season, 30 million people are experiencing the worst drought in decades and consequent food insecurity. The country's smallholder farmers – responsible for a majority of Ethiopia's total agricultural production – are themselves among the poorest and most at risk. The cumulative impacts of climate change are taking a great toll on those living in poverty, who lack the means and resilience to improve their production with climate-adaptive inputs and training.
Ethiopia is one of the poorest countries in the world. Even in the capital Addis Ababa, there are large pockets of poverty and little in the way of a social safety net for families who are vulnerable. Women and children bear the brunt of this poverty and its results: lack of access to food, water, shelter, healthcare, education, or the means to earn an income. Climate change and conflict are adding stressors to a population that lacks the economic resilience to withstand these compounding crises or the means to escape the cycle of poverty.
EDUCATIONAL INEQUITIES + SEXUAL & GENDER-BASED VIOLENCE (SGBV)
Just 38% of girls and young women aged 15 to 24 in Ethiopia are literate. While the government has made progress at increasing access to education for girls, there are still considerable barriers in terms of rigid gender roles and the prevalence of harmful traditional practices that prevent girls from completing their education or gaining the ability to earn an independent living. Further, while education is state-sponsored, the additional costs to attend school are often out of reach for Ethiopian parents, who tend to prioritize education for boys over girls.
Girls' education & safety
Hover or tap to find out more
You can help make it possible for girls to get a good education by:

Raising awareness of the value of girls' education
Supporting safe, healthy, well-equipped schools that make it feasible for girls to attend and remain in school
Encouraging girls' involvement in clubs and extracurricular activities to gain voice on the issues that matter to them
Training educators, school management committees and parent-teacher associations to address issues such as harmful traditional practices and sexual and reproductive health and rights
Food security & climate-adaptive food production
Hover or tap to find out more
You can help smallholder farmers increase their use of climate-adaptive agricultural practices by:

Offering climate-adaptive training and inputs through local farmers' co-ops and other community-based organizations
Applying a gender-responsive lens to market-led, climate-adaptive agriculture – supporting communities to understand gender issues and the impact of gender inequalities on family and community economic development and resilience
Targeting women's involvement in agricultural training and increasing their access to land, credit, markets, and inputs that maximize yields and profits
Women's & youth economic empowerment
Hover or tap to find out more
You can help women and youth gain business skills and establish new business ventures (agricultural and non-agricultural) by:

Providing seed capital
Offering business skills training
Supporting mentorship, apprenticeship and occupational skills training
Linking people to markets and value-addition opportunities, including through business incubation hubs
Raising women's and household income by establishing and encouraging involvement in credit and savings co-ops, farm-based organizations, income generation groups
Gender Equality & Reducing Harmful Traditional Practices
Hover or tap to find out more
You can help promote gender equality, SRHR and reducing SGBV by supporting programs that:

• Engage women and men in community conversations, raising awareness and inspiring action
• Work with opinion leaders to disseminate and promote key messages related to gender equality, SRHR and harmful traditional practices
• Incorporate gender equality training in agricultural training programs, women's income and livelihoods programs
• Raise awareness of the value of girls' education and encourage opinion leaders, educators, SMCs/PTAs, other community and governmental/civil society groups to take action on SRHR, SGBV and gender bias
Early Childhood Education
Hover or tap to find out more
You can help support early childhood and primary education to create a level playing field for all students to grow up healthy by:

Engaging parents, teachers, and other community leaders in raising awareness about the value of girls' education and the barriers that prevent girls from attending and completing school (SGBV, harmful traditional practices like early marriage)
Equipping early childhood education centres, primary schools and extra-curricular school clubs with textbooks, school supplies, classroom and playground equipment, WASH facilities
Training/supporting teachers, school-management committees and PTAs to support governance and encourage the development of action plans that address the barriers to education for girls and boys
Stories of Impact: International
Check out how your support has contributed to food security, women's equality, children's education and more in CFTC donor-supported communities around the world.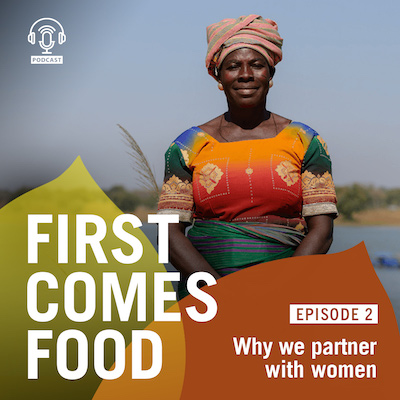 ---
people received agricultural inputs;
9
of
10
women
people received agricultural training
households provided with livestock
gardens support
68
families and
443
children
people received nutrition training
---
women received business skills training
NEW business ventures established;
8
of
10
by women
savings groups support
699
women
---
primary schools and
2,430
children provided with school supplies
parents / caregivers received training in children's development
teachers were trained
6
of
10
women
---
students participated in
9
youth groups
girls learned about gender equity
people participated in
60
Reflect Circles;
6
of
10
women
Hearing from communities
About their most significant change
The most significant learning in this training is that participants have realized that the challenges of the education system in the woreda are the traditional and cultural practices of the community. This is a really significant attitudinal and action-oriented change for schools.
I completed grade 10 and I was planning to go to the Gulf. I started the process and when I get the passport and was ready to move to the next step, COVID-19 broke out and travel restriction was imposed on the country. I joined this program … to start something of my own, to get knowledge, and start a business that can grow and can support me without a need to go to other countries.
Due to the conflict, our school lost a lot of property including chairs and tables; and all office materials and libraries were looted. Now our school is recovering from the disaster and thank you very much for your provision of school materials and for being with us during this period.
Getting an education is not harder for girls if they are given the same opportunity. I believe girls can perform the same as boys. That is what I tell my parents and parents of my friends. I am a member of a girls' club and we always discuss this issue during our regular club members meetings.
During the training, we discussed ways of preventing harmful traditional practices, how to reduce their prevalence, the impact of early marriage on girls, etc. I never paid much attention to solving [these problems]. However, the training has helped me to see the impact of early marriage and other HTPs on girls' future life and led us to develop an action plan. The Team & Approach
DELIVERING COMMUNITY-LED RESULTS THROUGH STRONG PARTNERSHIPS AND STRATEGIC ALLIANCES IN ETHIOPIA

Emmanuel Development Association (EDA)
EDA aims to improve the socio-economic situation of children and youth among the most vulnerable and disadvantaged communities in Ethiopia. EDA employs an integrated urban and rural community development model, addressing pertinent social issues in these communities.
ORGANIZATION FOR CHILD DEVELOPMENT AND TRANSFORMATION (CHADET)
CHADET provides educational and healthcare support to orphans and vulnerable children, while sensitizing communities to issues of health, hygiene, sanitation and children's rights.
MISSION FOR COMMUNITY DEVELOPMENT PROGRAM (MCDP)
MCDP focuses on providing children with access to medical care; awareness creation training on life skills, reproductive health, gender based violence, personal and environmental sanitation; urban gardening and supply of seedlings; covering the costs of school uniforms and school supplies through integrated programs largely funded by child sponsorship.
Join us to support long-term change
YOUR COMMITMENT TO CHANGE IN ETHIOPIA WILL HELP BUILD A HEALTHY FUTURE FOR CHILDREN, YOUTH AND FAMILIES
Agricultural production – smallholder farmers can grow and earn more income from what they grow through climate-smart farming techniques. They also have access to high quality agricultural inputs, irrigation systems, and markets.

Income generation – through both agricultural and alternative means – is supported through community-led programs, e.g. Self-Help Groups offered especially to women.

Every member of the family can access educational opportunities, with progress towards better educational outcomes (attendance, retention and graduation), especially for girls.

Early childhood care and education is available in more communities; teachers have adequate, relevant skills; gender-based violence and harmful traditional practices are removed as barriers to education for girls.
Thank you for sharing our commitment to help children thrive!
For more information, please reach out to Fawad Iqbal at

[email protected]
Thank you for sharing our commitment to help children thrive!
For more information, please reach
out to Fawad Iqbal at


[email protected]