Women's economic
empowerment
Women's economic
empowerment
When women gain economic power, their children grow up healthier, communities are stronger, economies develop faster, and we all benefit.
Women are the engines of economic development, especially in rural farming communities, yet they continue to experience gender inequalities that leave them unable to access credit, land, tools or resources to secure a good livelihood.
Business-building opportunities offer women the management, financial, and marketing skills to start, diversify and sustain their farm and off-farm businesses. Alongside gender equality training for men and women, these strategies break down traditional barriers to women's success, and increase their confidence and ability to fully participate in family and community decisions that directly affect their own and their children's lives.
In Bolivia, Ethiopia, Ghana and Uganda we are helping to unleash women's potential:
6,077 people (76% women)

are participating in

savings & credit groups
1,469 people (86% women)

have started

1,425

new businesses
969 people (95% women)

have been trained on

business skills
3,494 people

have been engaged in discussions on

sexual and reproductive health & rights
When you invest in a man, you invest in an individual. When you invest in a woman, you invest in a community.
KANAYO F. NWANE, PRESIDENT, INTERNATIONAL FUND FOR AGRICULTURAL DEVELOPMENT, UNFAO, 2016
GIRLS' EDUCATION
Hover or tap to find out more
You can make it possible for girls to get a good education by:

Raising awareness of the value of girls' education
Supporting safe, healthy, well-equipped schools
Encouraging girls' involvement in clubs and extracurricular activities to gain voice on the issues that matter to them
Training educators, school management committees and parent-teacher associations to address issues such as harmful traditional practices and sexual and reproductive health and rights
WOMEN'S ENTREPRENEURSHIP
Hover or tap to find out more
You can help women gain business skills and establish good livelihoods by:

Providing seed capital
Offering business skills training
Linking women to markets and value-addition opportunities, including through business incubation hubs
INCOME GENERATION, CREDIT & SAVINGS GROUPS
Hover or tap to find out more
You can raise women's and household income by:

Establishing credit and savings co-ops
Targeting membership in credit and savings co-ops, income-generating groups, farm-based organizations to women
Offering women skills-building (saving, using credit, VSLA/SACCO management, investing in their own business)
Encouraging women to take on leadership roles in community organizations and as agricultural/community extension agents
GENDER EQUALITY & GENDER-BASED VIOLENCE PREVENTION
Hover or tap to find out more
You can help promote gender equality, SRHR, and reduce SGBV by:

Engaging women and men in community conversations, raising awareness and inspiring action
Working with opinion leaders to disseminate and promote key messages related to gender equality, SRHR and harmful traditional practices
Incorporating gender equality training in women's income and livelihoods programs
Raising awareness of the value of girls' education and encouraging opinion leaders, educators, SMCs/PTAs, other community and governmental/civil society groups to take action on SRHR, SGBV and gender bias
CLIMATE-ADAPTIVE AGRICULTURE
Hover or tap to find out more
You can help increase the use of climate-adaptive agricultural practices among women by:

Targeting women's involvement in climate-adaptive agricultural training
Increasing women's access to land, credit, markets, inputs that maximize yields and profits
Improving dry season farming practices, food preservation and storage, and climate-friendly pesticide and fertilizer use
Enlisting women in the roles of community/agricultural extension agents and supporting women-led producers' associations
Women's Work Is Never Done
We must work for women's economic empowerment that benefits, not further burdens, women and girls.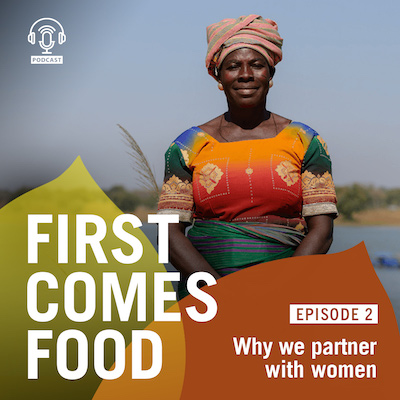 ---
members of
196
savings groups;
76%
women
business ventures are benefitting
1,708
people;
86%
women
people received business skills training;
95%
women
Agriculture / Horticulture
---
people trained on climate-smart agriculture/horticulture;
56%
women
people received agricultural inputs (seeds, tools, plants, etc.);
72%
women
---
youth participated in school clubs;
79%
girls
---
people trained on SRHR/gender equality
Hearing from women & girls
About the progress they're making
Last year, I achieved large yields for my farming activities. We were able to buy more land to expand, and now I feed my children nutritious meals.
The training I received has changed everything, including how to live my life happily. [Before], I could not even support myself, but now I am supporting the whole family. Women should not be economically dependent on men for their livelihood.
Getting an education is not harder for girls if they are given the same opportunities as boys. I am a member of a girls' club and we discuss this issue with our teachers and students during our meetings.
Women now have vegetable gardens. We have enough vegetables to prepare nutritious meals for our children and to sell some to earn an additional income. I feel I am becoming more productive and economically empowered and my voice is heard in the household and community. Where your support is needed
To achieve women's economic empowerment & justice
102 high-need communities in 4 countries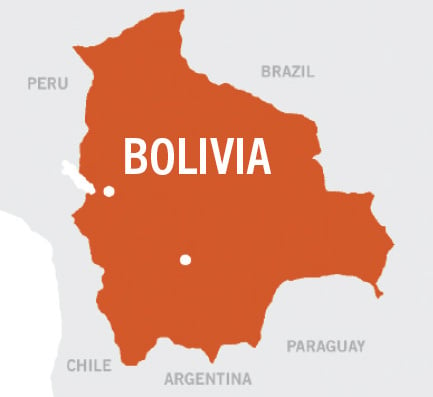 The Future
JOIN US TO SUPPORT LONG-TERM CHANGE FOR GIRLS & WOMEN AROUND THE WORLD
Greater Food Security
Women will be empowered to contribute fully to the food security of their families and communities by being engaged in climate-adaptive, gender responsive agricultural activities that boosts productivity and household income.
Girls' Education Valued
Girls will attend high-quality, well-equipped schools, live in communities that value their rights, be kept safe from harmful traditional practices, and gain an education that helps them break free from the cycle of poverty.
Improved Gender Equality
Women will be able to succeed in business, earn a fair income, expand their livelihood options, and improve their own and their family's food security.
Economic Security
Women will exercise more agency in household and community decision making, increase their confidence and status, and improve their economic resilience and security.
Thank you for sharing our commitment to help children thrive!
For more information, please reach out to Fawad Iqbal at

[email protected]
Thank you for sharing our commitment to help children thrive!
For more information, please reach out to Fawad Iqbal at

[email protected]