The global food crisis that began in 2022 is leaving record numbers of children around the world hungry and malnourished.
Childhood malnutrition was on the rise even before the global pandemic shuttered schools, disrupted school feeding programs, and cut off many sources of family income, driving millions of people around the world further into poverty and hunger.
The World Food Programme estimates that more than 345 million people are facing high levels of food insecurity in 2023 – a staggering rise of 200 million people compared to pre-pandemic levels.
The short-term consequences of severe malnutrition on children are catastrophic. Chronic or long-term food insecurity also has devastating effects, including stunting, vulnerability to disease, and long-term physical, social and cognitive deficits.
Good nutrition is the building block of a healthy childhood and a determinant of the kind of future a child will live. We must redouble our efforts to meet the immediate need for children to have enough healthy food to eat every day and longer-term, sustainable food security for families in the world's poorest communities.
To alleviate the devastating effects of hunger on children, in 2022 we:
delivered 3,213,457 meals to 15,496 children via schools and food hampers
trained 4,091 community members on nutrition, food use, or cooking
established 1,173 community, home and school gardens
Conflict, economic shocks, climate extremes and soaring fertilizer prices are combining to create a food crisis of unprecedented proportions. As many as 828 million people are unsure of where their next meal is coming from. We have a choice: act now to save lives and invest in solutions that secure food security, stability and peace for all, or see people around the world facing rising hunger.
WORLD FOOD PROGRAMME, 2023
RISING CHILD MALNUTRITION
LACK OF DIETARY DIVERSITY
& NUTRITION KNOWLEDGE
Poverty, geography, and cultural factors may limit the amount of food available and the quality and nutritional value of food needed to prevent malnutrition. Many parents lack the knowledge, skills or capacity to feed children an adequate, nutritionally-sound diet that meets children's development milestones.
WORSENING CLIMATE IMPACTS
The climate crisis disproportionately impacts women and children – they pay the price in the lack of food available today, lack of income to buy food directly or to invest in climate-resilient inputs to improve agricultural productivity, and the burden of greater labour to secure food, water and income during emergencies caused by a changing climate.
SCHOOL FOOD PROGRAMS
Hover or tap to find out more
School food programs are one of the most effective ways to help improve children's nutrition, reduce childhood hunger, and improve longer-term health and learning outcomes. You can help improve children's nutrition by supporting:

Universal, sustainable, comprehensive and culturally-appropriate school food programs
Nutrition education in schools and communities – teaching parents and students about healthy eating and food preparation
School gardens – children learn where food comes from, participate in growing it, have greater access to fruits and vegetables in their daily school meals
GOOD LIVELIHOODS FOR WOMEN
Hover or tap to find out more
When women earn more money, they spend it to feed, clothe, and educate their children. You can help by supporting initiatives that:

Encourage women to join credit and savings co-ops, income-generating groups, farm-based organizations
Offer women skills-building to set up and maintain their own businesses to raise household income
Target women's involvement in climate-adaptive agricultural training and practice to increase the amount of food available to consume and to sell
NUTRITION EDUCATION FOR PARENTS/CAREGIVERS & STUDENTS
Hover or tap to find out more
Nutrition education helps teach parents to grow, prepare and feed children a healthy diet that helps meet their children's nutritional needs and development milestones. Linked to school food programs and school gardens, nutrition classes teach students where food comes from, how to practice healthy eating behaviours, and engages them in food growing and preparation offering them skills that will last a lifetime.
CHILDREN'S EDUCATION
Hover or tap to find out more
Education creates a level playing field for all students to grow up healthy. Girls' education, which is often undervalued, is critical to support girls' and women's rights and reduce harmful traditional practices such as early marriage. Education directly translates to health and well-being for children, both in the immediate term by keeping children safe, nourished and actively learning; and in the longer-term, by breaking the cycle of poverty and improving children's prospects for a healthy, productive life.
There's no such thing as a free lunch...
but there should be.
Canada is the only nation in the G7 and one of the only OECD nations without a nationally-funded school food program.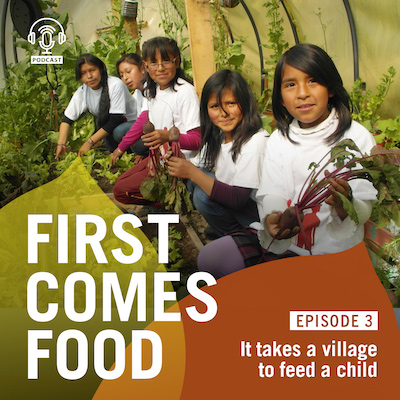 ---
meals and snacks provided to
15,496
children through school food programs
---
people received agricultural inputs (seeds, tools, plants, etc.)
people trained on climate-smart agriculture / horticulture
people trained on nutrition, cooking or food use
---
members of
195
savings groups;
76%
women
business ventures are benefitting
1,708
people;
86%
women
people received business skills training;
95%
women
---
students supported in
92
ECCE centres & primary schools
parents/caregivers & teachers trained
Hearing from children & parents
About how food-focused programs have made a difference
I no longer sleep in class compared to when I used to doze due to hunger before joining the school feeding program. After having a meal, I am able to understand the lessons that are going on, especially in the afternoon.
In order for your body to feel right and your brain to be healthy, you need to fuel it with healthy food to learn.
My kids used to hate vegetables but now they eat them all. The whole family is more active and we have complete nutrition.
One of the key learnings for me was learning how long to cook food under heat in order to keep nutrition in the meal. Another interesting aspect is that it has helped reduce illness in my family. The children do not get sick as much as before … and I am so happy! Where your support is needed
To make more food available to more people
133

high-need communities in

5

countries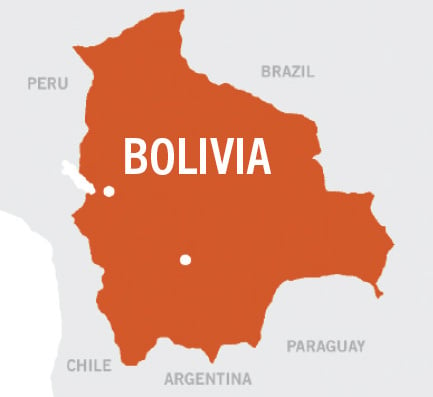 The Future
JOIN US TO HELP CREATE A FOOD-SECURE FUTURE FOR CHILDREN & FAMILIES AROUND THE WORLD
Nutritious Meals for Children
Children will receive healthy, nutritious meals through school food programs enabling them to attend and learn effectively in school.
Nutrition Education
Children, parents, teachers and Elders are collaborating to learn culturally appropriate, healthy food & nutrition behaviours that support physical, social, and emotional development.
Sustainable
Agricultural
Livelihoods
Smallholder farmers have access to climate-resilient Inputs and agronomic training, markets and value-addition to produce more food and earn more profit, helping them achieve a sustainable, food secure future for their families.
Climate Change Resilience
Communities will be better able to withstand the negative effects of climate change on their food security and mitigate the disproportional impact it has on women and children.
Local Food Systems
Families have access to affordable, healthy food through agricultural and horticultural activities, gardens, food centres, and agri-business initiatives.
Reduced Poverty
Children and families will benefit from reduced poverty, more food security, and increased income.
Thank you for sharing our commitment to help children thrive!
For more information, please reach out to Fawad Iqbal at

[email protected]
Thank you for sharing our commitment to help children thrive!
For more information, please reach out to Fawad Iqbal at

[email protected]