1 billion children worldwide are living in poverty
Donate to Canadian Feed The Children and move beyond traditional charity.
Donate Today
Why
Canadian Feed The Children
Canadian Feed The Children is an award-winning registered Canadian charity focused on food security and transforming local food systems for long-term sustainability.
We partner with 133 communities in Canada, Bolivia, Ethiopia, Ghana and Uganda.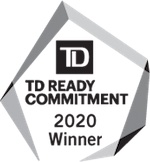 MORE WAYS TO
FEED CHILDREN
Frequently Asked
Questions
What are my payment options?
You can make an online donation to CFTC using MasterCard, Visa, American Express or PayPal. You can also donate by calling 1-800-387-1221 between 9am – 5pm EST, Monday to Friday.
Can I 'designate' my donation to a specific country?
Yes. The online donation form gives you the option to designate your donation to one of our five countries of operation in Bolivia, Canada, Ethiopia, Ghana or Uganda.
How can I stay up-to-date on the impact of my donation?
Donors receive our monthly eNewsletter highlighting the latest success stories 'from the field'. You can also come online whenever you like to read our blog or download donor publications.
Will I receive a tax receipt for my charity donation?
Yes, all charity donations to CFTC are tax receipted. When you donate online, you will receive an immediate charitable tax receipt in PDF format by email. When you donate by phone, you can choose to receive an electronic receipt or have one mailed to you, usually within two weeks. Canadian Feed The Children's charitable registration number is 11883 0983 RR0001. See the Government of Canada's policy statement for charitable tax receipts for more information about charity tax receipts.
Is Canadian Feed The Children affiliated with a specific religion?
Canadian Feed The Children has no religious affiliation. While we may work with local partners who are affiliated with a specific religion, we are dedicated to helping children regardless of their race, religion or gender.
Does Canadian Feed The Children belong to a 'parent' organization?
Canadian Feed The Children was founded in Canada in 1984 as an independent international development agency and we still remain that way today.
© 2023 Canadian Feed The Children
Canadian Feed The Children is a Canadian Registered Charity. Charitable Registration Number 118830983 RR0001