Make a Charitable Donation Online
---
Donate to Canadian Feed The Children and move beyond traditional charity
*You'll immediately be emailed a tax receipt upon donation.
Beyond
Food
From food aid to sustainable food security
Your charitable gift serves up nutritious meals in schools and daycares, and helps parents grow and sell food, earning the income they need to nourish their children and send them to school.
Beyond
Books
From school supplies to quality education
Give a child a poverty-free future: with every year of school, future earning potential increases. Your donation removes the barriers to education, especially for girls.
Beyond
Charity
From charity to long-lasting change
Your online donation creates a better world for children by empowering parents, teachers and caregivers to implement sustainable change that has a lasting impact on children's lives.
EARLY CHILDHOOD EDUCATION
BOLIVIA
Early childhood education programs in La Paz, Bolivia provide daily meals, an excellent education and before- and after-school activities. Well-run, safe spaces with qualified educators provide parents with peace of mind, freeing them to earn incomes knowing their children are being cared for.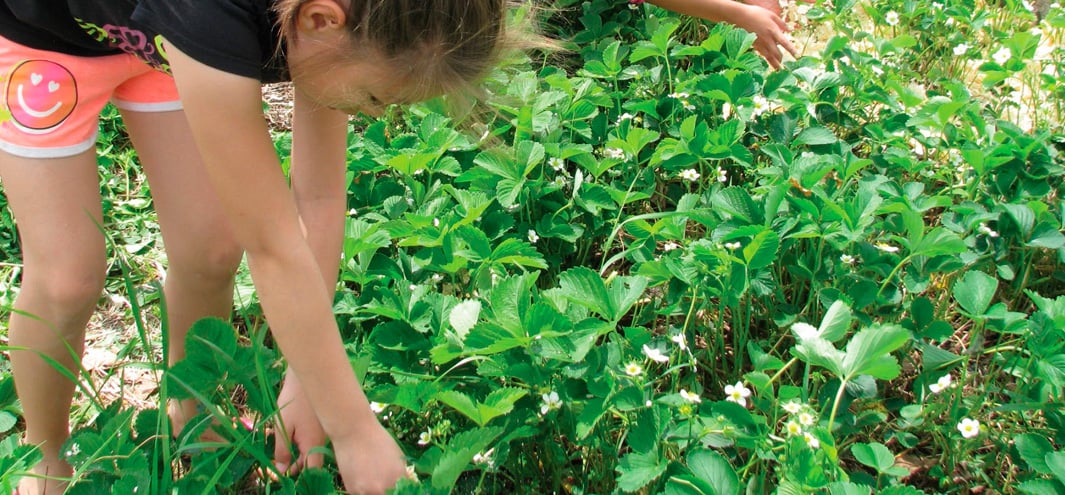 School Gardens
CANADA
School and community gardens are vibrant, hands-on ways to connect students, teachers, Elders, and other community members with the source of healthy, nutritious food. Gardens build knowledge of nutrition and healthy eating. In autumn, in First Nations communities supported by CFTC, students enjoy reaping the harvest of their hard work to prepare and serve a meal to their Elders in celebration and thanks.
Agricultural Training
ghana, ethiopia
Community-led agricultural training and extension services help increase crop productivity, boost resilience to climate change, and create sustainable income from agriculture. Smallholder farm families are better able to feed their families consistently, despite the challenges imposed by a harsh and changing climate. Agricultural inputs and training help improve food security for hundreds of thousands of people through CFTC-supported programming in northern Ghana and the Eastern Amhara Region of Ethiopia.
Community Capacity Building
ethiopia, ghana, uganda
Village Savings and Loan Associations, Self-Help Groups and other micro-finance initiatives provide participants – primarily women – with business and marketing skills, knowledge of credit and savings, and the means to earn and control their own income. Groups like these enable parents to increase their household earnings and engage in sustainable livelihoods, resulting in lasting, community-led change that ultimately helps improve children's nutrition and health.
School Nutrition
uganda
In-school feeding programs remain a foundational element of CFTC's work in Uganda. Providing healthy, nutritious breakfasts, lunches and snacks keeps children in school and helps them learn effectively when there. In impoverished and food-insecure communities, school nutrition programs alleviate the immense burden on parents to provide for their children, allowing for more equitable distribution of scarce household resources and reducing hunger among the most vulnerable.
Since I started rearing goats [through CFTC's Livestock program] and earning an income from them, the biggest difference in my children's lives is that they are now happy and hopeful. I am able to provide adequate food for my children and pay for school expenses. My children's future is bright!Woinshet Tefera
Self-help group member and farmer
Abaye-Atir, North Shewa, Ethiopia
FAQs
Charitable Donation Now
PROUDLY CANADIAN
We're an independent, secular development agency founded and operating in Canada since 1986.
AWARD-WINNING
We are proud to have been named, for the second consecutive year, one of the Charities of the Year 2017 by the Financial Post.
We're also honoured to have been one of the first charities to be accredited by Imagine Canada's Standards Program and to have been awarded "Exemplar" status for 2014-2017 by the Voluntary Sector Reporting Award for Excellence in Financial Reporting Transparency.
ACCOUNTABLE
Our financials are independently audited by PricewaterhouseCoopers and published each year. When you make a Canadian donation you can count on the highest standards when it comes to the stewardship of your generous donation. When you donate to CFTC your information will be 100% secure and will never be shared with anybody. See our privacy policy for more information.
---
MAKE A DONATION
View donation options
HELP FUND FIRST NATION NUTRITION
Your donation will be used to support existing nutrition programs or to create new programs where the need arises.
Fund nutrition program
SPONSOR A CHILD
Sponsor a child for just $33/month. You'll be providing your sponsor child with all the basics they need to get a good education and grow up healthy.
About sponsorship