---
Take Action Against Hunger
---
66 million primary school-age children attend classes hungry every day.
Our food programs focus on the immediate hunger needs of children while helping families and communities attain sustainable food security.
Beyond Food Handouts
Beyond
Food
From food aid to sustainable food security
Your charitable gift serves up nutritious meals in schools and daycares, and helps parents grow and sell food, earning the income they need to nourish their children and send them to school.
Beyond
Charity
From charity to long-lasting change
Your online donation creates a better world for children by empowering parents, teachers and caregivers to implement sustainable change that has a lasting impact on children's lives.
School Feeding
BOLIVIA, CANADA, ETHIOPIA, UGANDA
In Bolivia, Ethiopia and Uganda, daily nutritious school meals give parents peace of mind knowing that children are not going hungry, and mean that those at home (younger children or other vulnerable family members) are more likely to receive adequate nutrition, too. While in Canada, up to half of First Nations children living on reserve go to school hungry every day. Our programs focus on community-led school feeding and nutrition education.
PRODUCE BOXES
CANADA
The Fresh For Less food box program, now running in several communities in New Brunswick, is another way to bring affordable fruits and vegetables to families, along with nutrition information and food preparation tips. Low-income parents are able to access and use fruits and vegetables affordably in communities where options for fresh produce are typically limited and expensive, and they learn how to create healthy, nutritious meals that children love on a budget.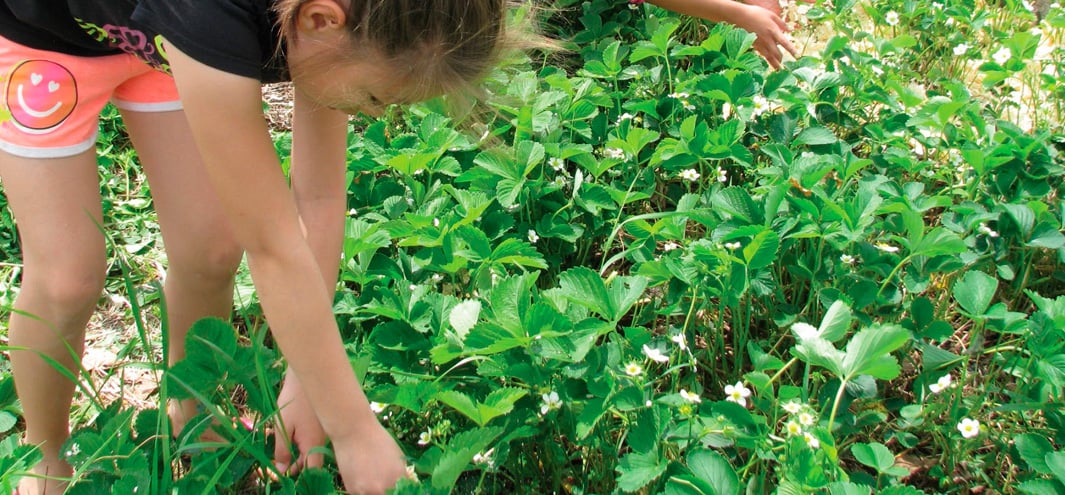 School Gardens
BOLIVIA, CANADA, UGANDA
School gardens increase knowledge about proper nutrition, build skills, and provide produce that supplements school feeding programs. Knowing how to grow fresh fruit and vegetables and incorporate them into children's regular diets reinforce healthy eating behaviours and support food security for families living in poverty.
Agricultural Training
ghana, ethiopia, uganda
Community-led agricultural training and extension services help increase crop productivity, boost resilience to climate change, and create sustainable income from agriculture. Smallholder farm families are better able to feed their families consistently, despite the challenges imposed by a harsh and changing climate.
Income Generation
ethiopia, ghana, uganda
Village Savings and Loan Associations, Self-Help Groups and other micro-finance initiatives provide participants – primarily women – with business and marketing skills, knowledge of credit and savings, and the means to earn and control their own income. Groups like these enable parents to increase their household earnings and engage in sustainable livelihoods, resulting in lasting, community-led change that ultimately helps improve children's nutrition and health.
FOOD SECURITY PROJECTS
ETHIOPIA, GHANA
The Market-led Improved Livelihoods in Eastern Armhara Region (MILEAR) project is supporting 40,000 people to: implement small-scale irrigation activities; take advantage of higher-value and drought-resistant crops; increase productivity from livestock; adopt new income-generating activities and gain access to markets. The Resilient and Sustainable Livelihoods Transformation (RESULT) project is strengthening poor rural communities in Ghana by increasing and diversifying what is produced on farms, building on existing sources of income, and establishing new income opportunities.
Generously funded by the Government of Canada.
CFTC provides more than one million meals and snacks to 1,893 children in Bolivia each year.
In 2015 CFTC provided 2.08 million meals and snacks to 9,476 children in Uganda.
1,336 Ugandan farmers (60% women) received training and 737 received seeds, tools, livestock and other inputs.
Fresh food boxes are regularly distributed in communities in New Brunswick and Ontario.
In 2015 CFTC provided 96,600 meals and snacks to 805 children in Ethiopia.
2,182 members of self-help groups in Ethiopia learned credit and savings techniques and were supported to earn income in 58 groups.
6,028 farmers (70% women) in Ghana received agricultural inputs, including drought-resistant seeds, tools and livestock.
Since I started rearing goats [through CFTC's Livestock program] and earning an income from them, the biggest difference in my children's lives is that they are now happy and hopeful. I am able to provide adequate food for my children and pay for school expenses. My children's future is bright!Woinshet Tefera
Self-help group member and farmer
Abaye-Atir, North Shewa, Ethiopia
FAQs
Donate Today
PROUDLY CANADIAN
We're an independent, secular development agency founded and operating in Canada since 1986.
AWARD-WINNING
We are proud to have been named, for the second consecutive year, one of the Charities of the Year 2017 by the Financial Post.
We're also honoured to have been one of the first charities to be accredited by Imagine Canada's Standards Program and to have been awarded "Exemplar" status for 2014-2017 by the Voluntary Sector Reporting Award for Excellence in Financial Reporting Transparency.
OPEN AND ACCOUNTABLE
Our financials are independently audited by PricewaterhouseCoopers and published each year, while our volunteer Board of Directors sets and exceeds the highest standards in governance. You can count on the highest standards when it comes to use and stewardship of your generous donations.
---
MAKE A DONATION
View donation options
SPONSOR A CHILD
Sponsor a child for just $33/month. You'll be providing your sponsor child with all the basics they need to get a good education and grow up healthy.
About sponsorship