Charity Christmas Gifts
Charity Gifts from just $15 plus selected gifts matched 2X. All Charity Christmas Gifts include a Free Card plus a Tax Receipt.
Shop Gifts
*Selected gifts matched up to $100,000.
Buy it here. We'll source it there
The charity Christmas gift you purchase will be sourced locally, i.e. as close to the recipient as possible. This approach provides an extra boost to local economies while keeping transport costs to a minimum.
Send a Free Card to a Special Somebody
When you buy a charity gift from our Best.Gift.Ever catalogue you will be able to select a FREE Printed, PDF or eCard to send to a special somebody. Card designs include holiday (pictured), gift-themed, birthday, teacher, wedding plus many more. You can also buy charity gifts without selecting a card.
Pay & Instantly Receive a Tax Receipt
When you buy charity christmas gifts online you will immediately receive a charitable tax receipt in PDF format by email. You can pay for your charity gifts using a credit card (Visa, MasterCard or Amex) or via PayPal. Canadian Feed The Children is a registered Canadian charity.
Pandemic Impacts Family Finances
The pandemic hit 7-year-old Stecy's (pictured) family hard - her grandmother Betty had to sell her poultry farm due to rising costs of feed, and all the money earned from that venture was used to provide food for the family. Coupled with children being out of school, increased cost of public transportation and home goods, Stecy's family was in a tight spot financially.
More than just a goat
But then Stecy's family received the Best.Gift.Ever of a goat and it restored hope for the entire family. In the infancy stage, Stecy's family's goat herding project is going to set-up Stecy and her siblings for the future.
Betty received training on goat care, farm expansion, and access to a veterinary consultant. Now with three goats, Stecy is looking forward to how the goats will support the family.
A Best.Gift.Ever like goats can change the future for children like Stecy by setting up families with reliable sources of income and food, so they can all thrive.
About Us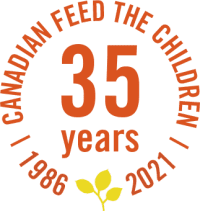 35-Years Experience Feeding Children
Children Canadian Feed The Children is an independent, secular development agency with 35-years experience feeding children.
We take a community-led approach to improving food security in the communities where we work.
We're an awarding-winning, 5-star rated charity that envisions a world where children thrive free from hunger and poverty.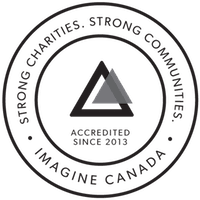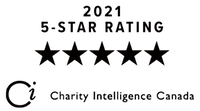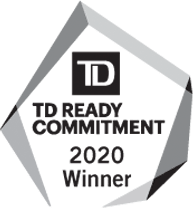 "I donate to Canadian Feed The Children because children should not be hungry. It's up to us to make sure this doesn't happen."
- Robyn