Help feed children!
Give a gift today and help more children and their families become food secure.
Give Monthly
Donate Today
Your Support Makes a Big Impact for Children
Your donations has helped provide
More meals in international communities
However, there is still more to do...
Hunger and poverty have been increasing worldwide.
This has created dire situations for children and families, with nearly 1 in 3 people, unable to access the food they need.
And that number is rising.
How Your Ongoing Support Makes a Difference
School Meals Provide Food Security and Keep Children in Schools
---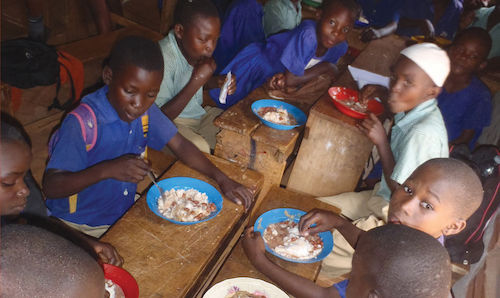 School meal programs are instrumental in helping improve attendance and reduce school drop-out. And knowing that their children eat a healthy meal at school, also means that parents have fewer meals to provide at home. This allows them to stretch resources to pay for other household expenses and provide necessities for the family.
This year we need your support to provide more than 4 million school meals to feed children in Canada and around the world.
Gardens are a simple solution that create big change
---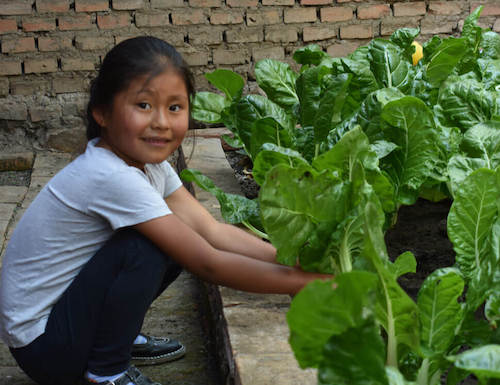 Last year your support helped grow 108 community and home gardens in Bolivia, helping to bring healthy and affordable food to children and their families. This year we are asking donors to help build and maintain 126 home gardens in Bolivia that will produce healthy food. In addition, we will be helping 400 children to build and maintain gardens at their schools and after school programs.
As a new initiative this year, 25 gardeners in Bolivia will receive training to grow flowers alongside their vegetables as another product they can sell in their local markets. This will increase their income and provide their families with greater financial stability.
Food Forests help create food sovereignty
---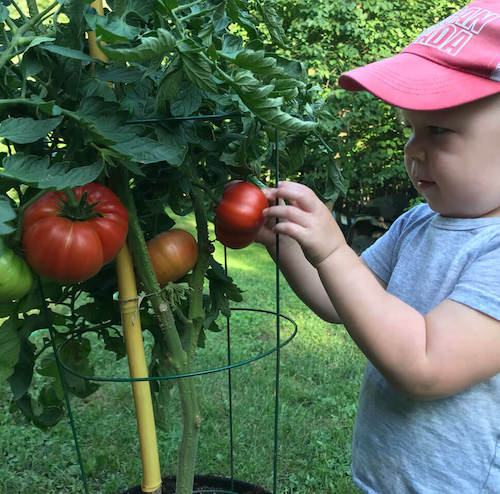 In many Indigenous communities in Canada food isn't easily accessible or affordable for community members. One way that your support is helping to solve this problem is by building food forests; a nature-inspired agricultural system that provides fruits, vegetables, other edibles, medicines and more. Unlike a traditional farm, a food forest is self-sustaining once it is established. This means it can feed families for generations while helping Indigenous communities re-establish food sovereignty.
In 2019 Canadian Feed The Children, in partnership with the Muskeg Lake Cree Nation, built a 2.5 acre food forest in the Nation. It was so successful that this year food forests are being planned in three more communities. And we also plan to expand the food forest in Muskeg Lake. This will benefit over 11,000 band members among the four communities.
Two Ways to Renew Your Support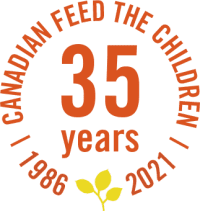 35-Years Experience Feeding Children
Children Canadian Feed The Children is an independent, secular development agency with 35-years experience feeding children.
We take a community-led approach to improving food security in the communities where we work.
We're an awarding-winning, 5-star rated charity that envisions a world where children thrive free from hunger and poverty.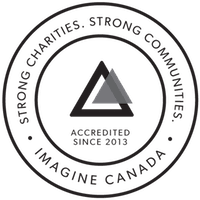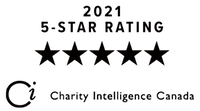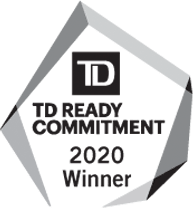 "I donate to Canadian Feed The Children because children should not be hungry. It's up to us to make sure this doesn't happen."
- Robyn
Two Ways to Renew Your Support
What are my payment options?
You can make a one-time or monthly online donation to CFTC using MasterCard, Visa, American Express or PayPal. You can also donate by calling 1-800-387-1221 between 9am – 5pm EST, Monday to Friday.
Can I 'designate' my donation to a specific country?
Yes. The online donation form gives you the option to designate your donation to one of our five countries of operation in Bolivia, Canada, Ethiopia, Ghana or Uganda.
How can I stay up-to-date on the impact of my donation?
Donors receive our monthly eNewsletter with updates from the children, families and communities you help support. You can also come online whenever you like to read our blog or download donor publications.
Will I receive a tax receipt for my charity donation?
Yes, all charity donations to CFTC are tax receipted. When you donate online, you will receive an immediate charitable tax receipt in PDF format by email. When you donate by phone, you can choose to receive an electronic receipt or have one mailed to you, usually within two weeks.
For our supporters' convenience, and in order to keep administrative expenses low, one income tax receipt per year is issued to monthly donors. This is sent each February for the previous year.
Canadian Feed The Children's charitable registration number is 11883 0983 RR0001. See the Government of Canada's policy statement for charitable tax receipts for more information about charity tax receipts.
Is Canadian Feed The Children affiliated with a specific religion?
Canadian Feed The Children has no religious affiliation. While we may work with local partners who are affiliated with a specific religion, we are dedicated to helping children regardless of their race, religion or gender.
Does Canadian Feed The Children belong to a 'parent' organization?
Canadian Feed The Children was founded in Canada in 1986 as an independent international development agency and we still remain that way today.
Two Ways to Renew Your Support