Go For The Goals!
How can we end poverty and hunger for all? Learn how young people around the world are making a better world for everyone - and how you can also #GoForTheGoals!
Go For The Goals
International Development Week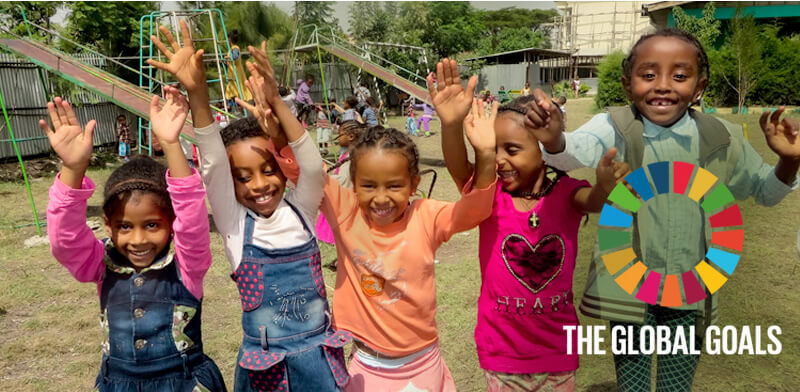 It's tough to read the news these days. From the devastating effects of COVID-19 on families around the world, to racism, climate change, hunger and inequality, it is hard to know where to begin making a difference. Guess what? You are already part of the solution.
WHAT ARE THE GLOBAL GOALS? WHY SHOULD I CARE ABOUT THEM?
The Sustainable Development Goals (or Global Goals) are a set of 17 interconnected goals to help end global poverty. There has been progress, however there is a lot more to do.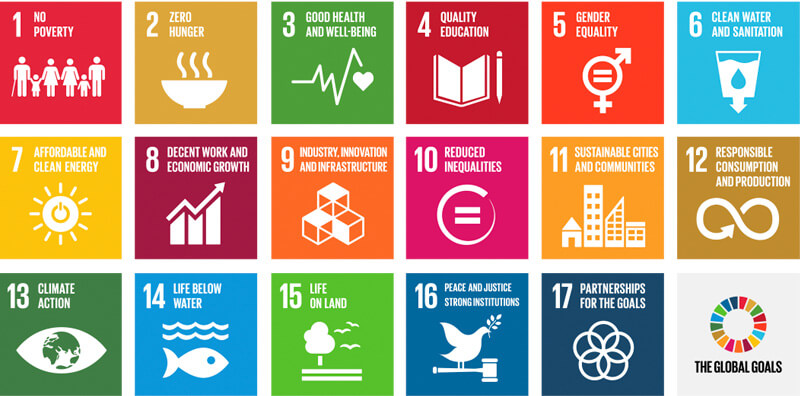 The goals were adopted by 193 countries, including Canada, at the UN in 2015. The goals aim to "leave no one and no ecosystem behind" and are universal and interconnected. They are universal because each country is responsible for acting on them locally and internationally. They are interconnected because no one goal can be achieved without also achieving the others.
Why should you care about the Global Goals? Because you have already shown that you care about ending poverty and hunger for all, just by clicking this link. Also, every small action you take to make a better world counts towards achieving these goals – including supporting organizations like CFTC. You have been part of this global movement all along.
For Canada's International Development Week, learn how young people around the world are going for the goals, and how you can too.
Add International Development to Your Inbox
Sign-up to receive our monthly emails.
Add International Development to Your Inbox
Sign-up to receive our monthly emails.
How you can help youth #GoForTheGoals
[Youth] take initiative in creativity and innovation to solve community problems. Adults and authorities need to have this in mind to have a fruitful and productive generation of the future."

- Abiy, 18, Ethiopia
Each of the youth we spoke with had a similar message for adults and authority figures. We can all support youth in creating positive change. Here's how:
Listen to and amplify youth voices: Seek out and amplify youth perspectives on critical issues like food security, education or climate change. Sharai says that adults can help by "supporting our demands, because they are adults and they can be heard."
Support youth action and decision-making: Wherever possible, include the young people in your life and community in key decisions. Fatima adds: "Support youth both in resources and coaching. Attend programs organized by youth speaking on issues affecting the community."
Support youth-focused NGOs: Donating to a youth-focused organization like Canadian Feed The Children helps youth reach their full potential by giving them access to education, food security and economic agency. When you provide this foundation, they are better able to solve challenges for future generations. Again, Fatima provides her perspective: "I want to say a big thank you to [Canadians] who have been supporting my community. Through them, the community is embracing educating the girl child."
Become an advocate:

Start a letter writing campaign to your local officials on issues that matter to youth in Canada and around the world. Use the Global Goals as your guide - each goal is broken down into specific targets that can be implemented at a local level.
---
Take a second look at all of the Global Goals below.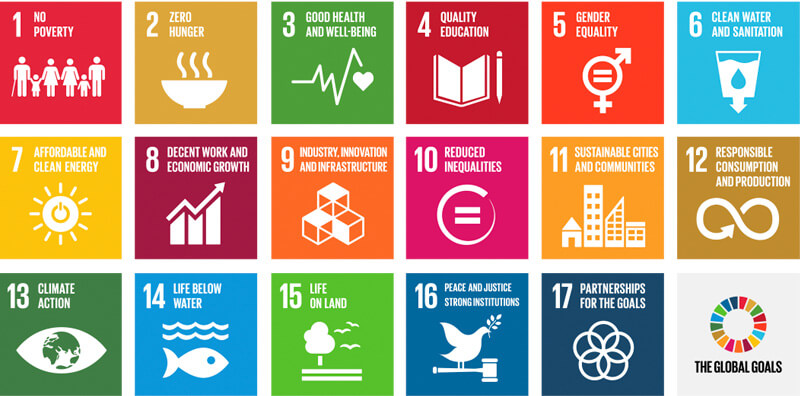 Which is the one that speaks to you most? Are you motivated by Goal 13: Climate Action? What about Goal 6: Clean Water and Sanitation?
Chances are, there's a goal or two on this list that's important to you. Think about how you can take an action of your own to achieve this goal. If it helps, grab a pen and paper and write it down. The goals are interconnected, which means we can't achieve one without working on all the others. They are universal, which means they apply right in your neighbourhood as well as across the globe. Your actions matter. There's always a way for you to make a difference, and it starts with following your own passion. #GoForTheGoals - we know you can do it!
---