CELEBRATE INDIGENOUS HISTORY MONTH
For National Indigenous History Month, Canadian Feed The Children is celebrating and uplifting Indigenous food systems, as well as the children, families and communities who are working toward achieving Indigenous food sovereignty.
Why celebrate Indigenous food?
---
Food brings us all together, helps us stay connected, share culture and provide comfort especially in these times. It's so powerful for our wellbeing – so much more than something to eat.
- Jessica Robert, Red Rock Indian Band
National Indigenous History Month is a time to celebrate the culture, heritage and contributions of First Nations, Inuit and Métis peoples. For many of our Indigenous partner communities, traditional food practices are an important part of heritage and the key to food sovereignty.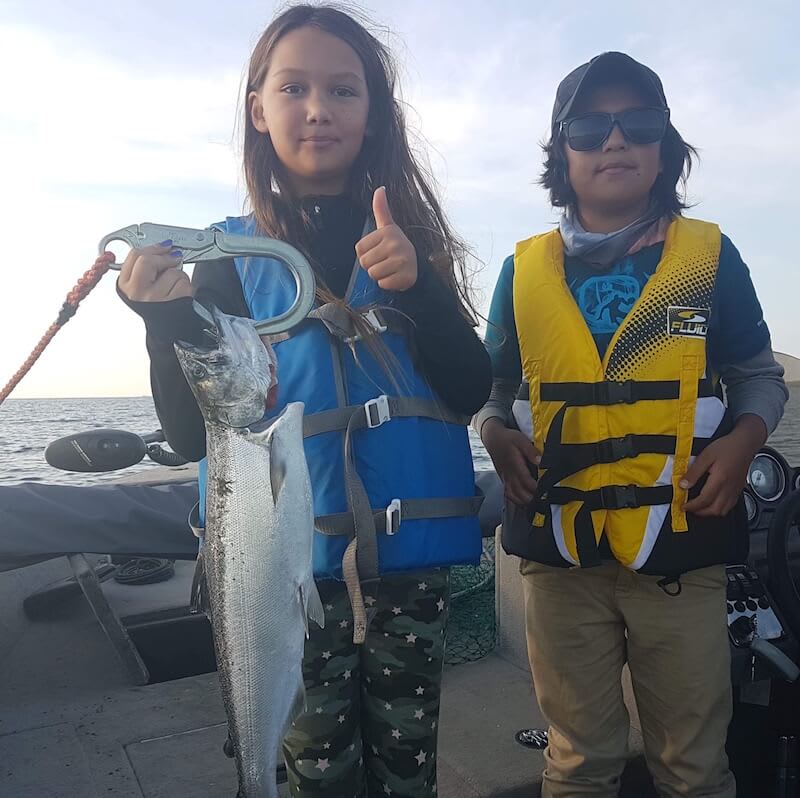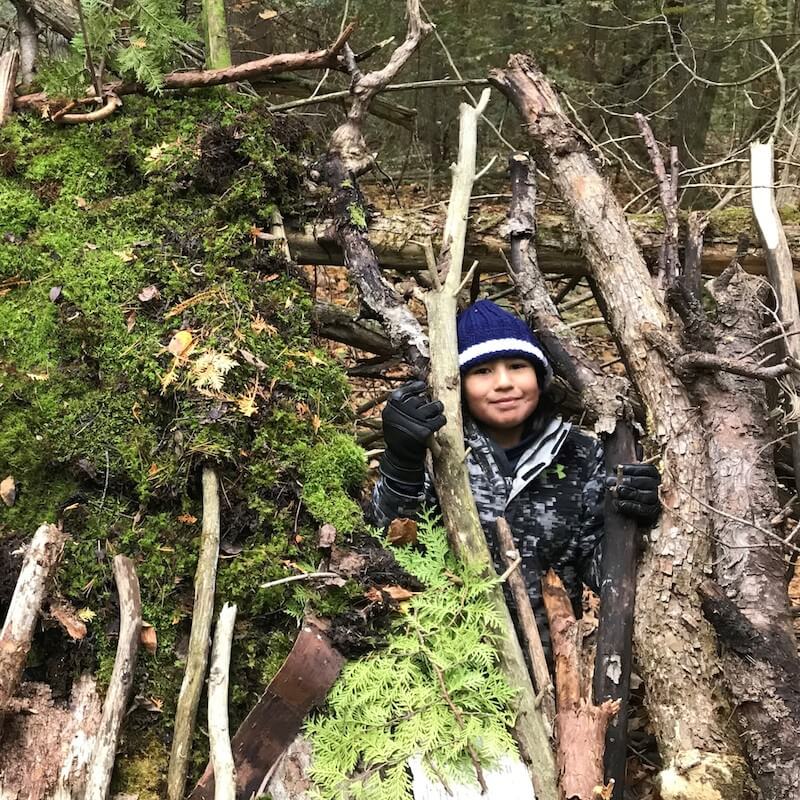 By celebrating, we honour those who have fought to preserve food traditions, recognize the barriers that many communities face in accessing Indigenous food, and commit to ensuring that every Indigenous child can understand their cultural heritage.
Learn how communities are reclaiming food sovereignty through Indigenous food, and about how you can help support their efforts in honour of National Indigenous Peoples Day on June 21.
Indigenous Food Forests: From Food Security to Food Sovereignty
---
Four Indigenous communities communities are coming together to re-establish Indigenous local food systems through an innovative concept - food forests.
Move the slider to the left or right to see before and after images of the food forest.
Based on the science of permaculture, a food forest is a nature-inspired multifunctional agricultural system that provides fruits, vegetables, other edibles, medicines and more.
Unlike a traditional farm, a food forest is self-sustaining once established. This means it can feed families for generations while helping Indigenous communities re-establish food sovereignty.
Following a successful pilot in Muskeg Lake Cree Nation, Atikameg (Whitefish Lake First Nation #459), Ahtahkakoop Cree Nation, and Beardy's & Okemasis' Cree Nation, will establish three new food forests over the next five years, working closely with Muskeg Lake as a knowledge hub. Learn more about Food Forests.
COVID-19 and Indigenous Food Security
---
It's been hard for children - numerous children in the community relied on school breakfast and lunch programs for regular, nutritious meals but since all the schools are closed, their teachers are very concerned for their students' health and wellbeing. In these uncertain times, there is a definite need for support.
- Dorothy Ahenakew, Ahtahkakoop Cree Nation
COVID-19 has worsened existing food insecurity in Indigenous communities. Community members are working to support the children and families who are facing immediate food crises due to lockdown restrictions, financial stressors and school closures.
School Closures = No School Meals
---
Help feed children facing hunger in Canada. Your donation will provide food boxes when schools are closed and school meals when they open again. Your donation will also support food security initiatives such as community gardens and wild harvested food.
Donate Today
About Canadian Feed The Children
Canadian Feed The Children is an award-winning registered Canadian charity that envisions a world where children thrive free from hunger and poverty. We have been taking action against childhood hunger in Canada and around the world for over 35 years.
We partner with 30 Indigenous communities across Canada, taking a community-led approach to support communities as they achieve their own long-term sustainable change.