Give healthy school meals and change a child's future.
Your support will help feed more children like Protas (pictured) in Uganda and keep them in school.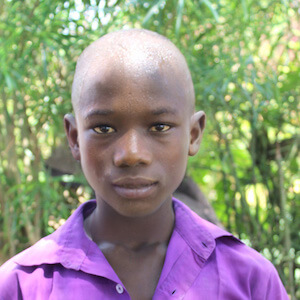 "My favourite thing about school is lessons in mathematics with caluculations and singing... I want to be a mechanical engineer and repair motorcycles, motor vehicle and other engines."
- Protas, age 10
Mr. Mwondha, a science teacher at a primary school in Uganda says one of the biggest benefits is children who are part of the school meals program have higher attendance and spend more time at school.
He says that "children who receive meals at school are motivated to stay at school because they are sure of meals. Their learning ability has changed positively because they have meals at school. Their school attendance is very good.
At the end of June CFTC's partner, UBOBAC, in Uganda had 7,115 children enrolled in their school meals program but they have told us that they estimate 100 more children at each school will need school meals this year.
A gift of $44...
can give a child two months of school nutrition.
A gift of $88...
can provide four months of school nutrition for a child.
A gift of $175...
can provide a child with school nutrition for a year.
About Canadian Feed The Children
Canadian Feed The Children is an award-winning registered Canadian charity that envisions a world where children thrive free from hunger and poverty. We have been taking action against childhood hunger in Canada and around the world for over 35 years.
We partner with 27 Indigenous communities across Canada, taking a community-led approach to support communities as they achieve their own long-term sustainable change.